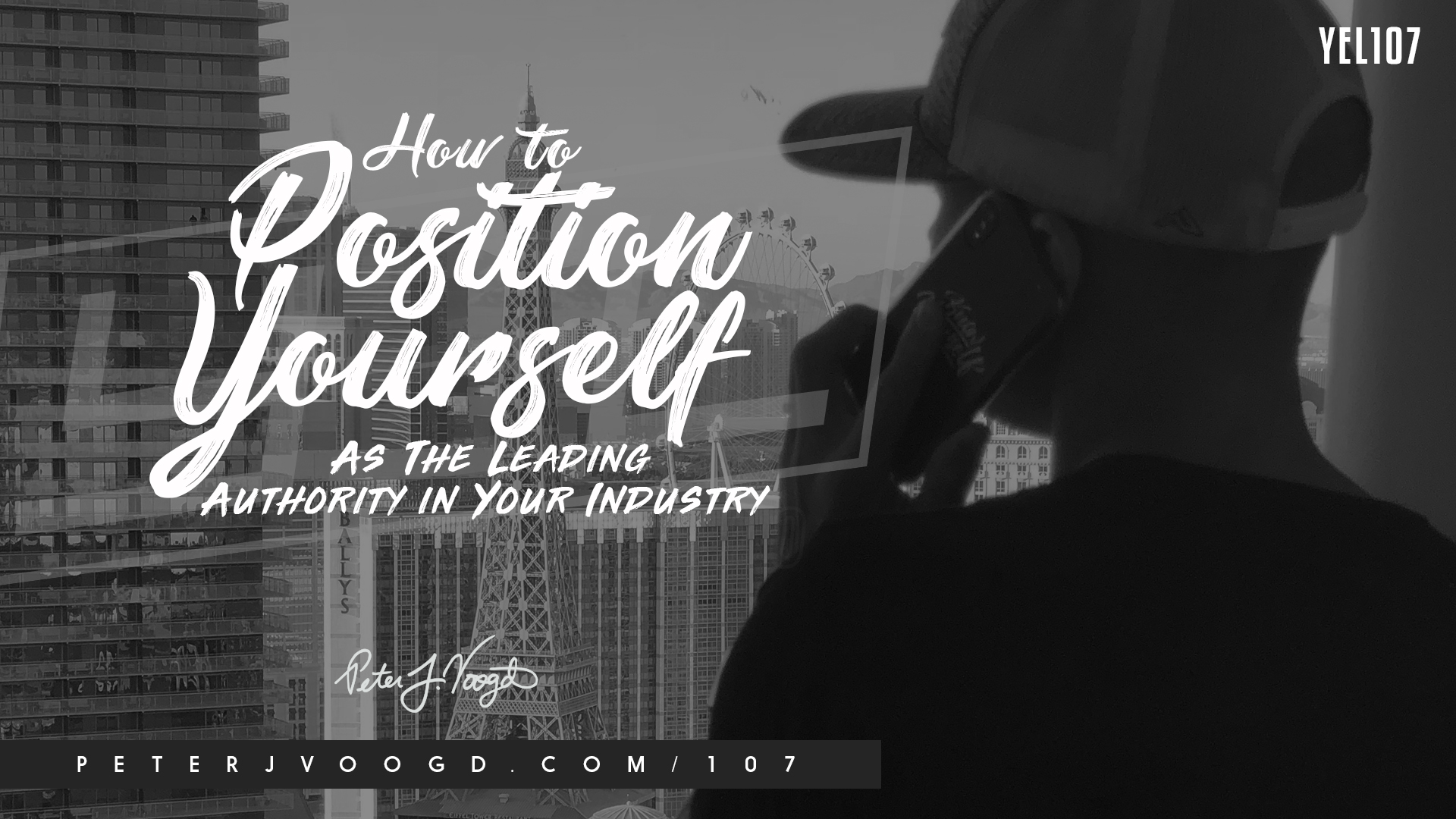 23 Aug

How to Position Yourself As The Leading Authority in Your Industry

SUBSCRIBE ON ITUNES LEAVE A REVIEW

EPISODE SHOW NOTES
Want to know the biggest rookie mistake that I've seen? People creating businesses without leverage or scale, which eventually results to burn out while trying to prospect.
No matter how passionate you are and how much you love what you do, it's important to have the right mindset. You need to have a genuine core and unshakeable belief that you're able to do anything you set your mind to.
As an entrepreneur, you need to fully believe that what you are giving or selling is 100 times the value that your customers are getting. If you're getting paid $20,000 for a speech, you need to fully believe that you are giving $100,000 in value.
In order to be a leading authority within your industry, you need to shift your perspective. The likelihood of the market responding based on what you think the market wants, is zero. It doesn't matter what you want, it's not about you. It's about your customers, and what they want; simply ask your customers what they want. The more you can deliver exactly what they want, the higher the return.
If you want to know the top secrets in positioning yourself as the leading authority in your industry, and successfully grow your business, this episode's for you.
In this episode, you will learn . . .
How you can use expert positioning to leverage and scale your business

Why you should fully believe you're giving 20x the value you're charging

The importance of giving your best content away

Why you should sell the solution to your prospect's problem and not yourself or your expertise

To market your product/service instead of just 'doing'

How to build your online business the right way
Watch FULL Youtube Video below:
BOOKS
6 Months to 6 Figures Action Plan (FREE)
SOCIAL MEDIA
Let's Connect on Social Media:
Follow Peter Voogd
You can and will do anything that you put your mind to. Period. Click To Tweet
The likelihood of the marketplace responding because YOU want something is ZERO Click To Tweet
Give away better content than most pay thousands for Click To Tweet


WHAT AREA ARE YOU FOCUSING ON TO BUILD YOUR ONLINE EMPIRE?