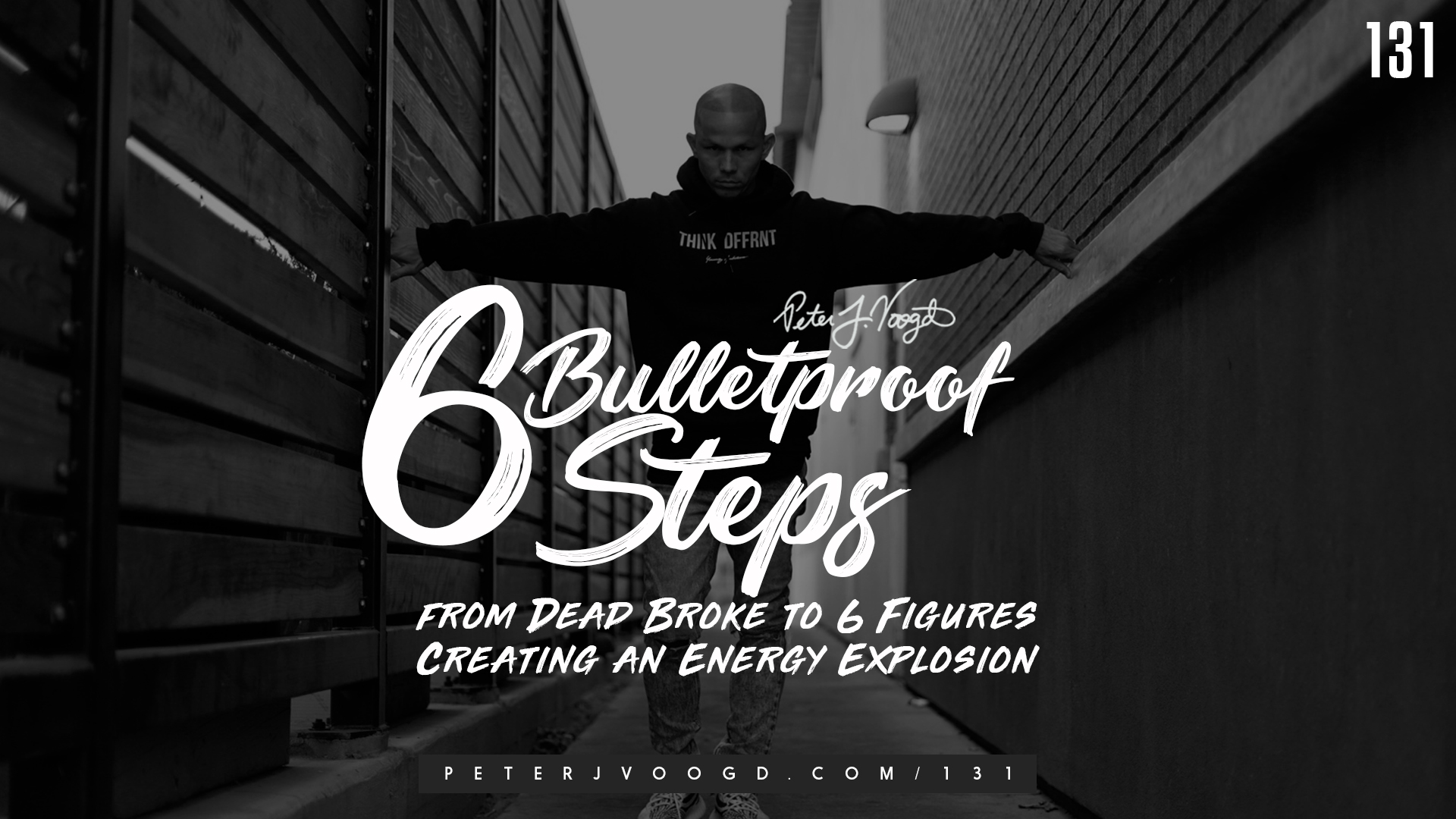 06 Feb

6 Bulletproof Steps from Dead Broke to 6 Figures – Creating an Energy Explosion

SUBSCRIBE ON ITUNES LEAVE A REVIEW

 
Episode show notes
Are you operating with world class levels of energy?
This week I dive deep with a chapter in my book "6 Months to 6 Figures" and talk about the power of energy and how it can greatly impact your life and the success of your business.
There are mental and physical aspects of being energised and you need to possess both in order to be at your peak performance. The biggest reasons why people subconsciously settle for mediocre results is because they lose their reasons and the inner drive of their 'why'. Let your vision and compelling reasons guide you rather than your current circumstances.
Nobody really talks about the importance of energy in business and how it can help with someone's success. Without world class levels of energy, you won't get to your best in business.
Energy is a competitive advantage. When I'm more energised, I get bigger things done and become more resourceful. I started teaching my team the same principles and philosophies that i've learned and their results started to go up as well.
Why do most people fail to level up their life? Because they base their decisions off of what others think versus who they really are. When people take too many opinions and fail to have their own original thoughts, their thoughts become conditioned by others. That's how their limitations and fears are formed.
If you don't know yourself and have strong principles and values, you become trapped in other's expectations of you. It will just make it harder for you to to be resourceful – and what do most people in society do? They settle. Why? Because most people have no energy. Remember, you are one decision away from making a better, and a right decision.
Make sure you are doing everything in your power to create the best possible decisions for your life. It's time to level up your business and live life in abundance!
Let's dive in!
In this episode you will learn…
3 different types of energy that nobody ever talks about

How energy can have the biggest impact in the success of your life and business

Most common energy killers

The competitive advantage in creating a successful business
Watch the full youtube video below:
PROGRAMS
Learn More About 'Game Changers Academy'
BOOKS
6 Months to 6 Figures Action Plan (FREE)
SOCIAL MEDIA
Let's Connect on Social Media:
Follow Peter Voogd
I just want to be authentic. I chose to give up the need to be perfect - just to be myself and be authentic because it's exhausting trying to be perfect Click To Tweet
If it doesn't serve you well - get rid of it Click To Tweet
To build a polarising brand or business - it is impossible to be liked by everybody Click To Tweet


WHAT GIVES YOU THE MOST ENERGY?