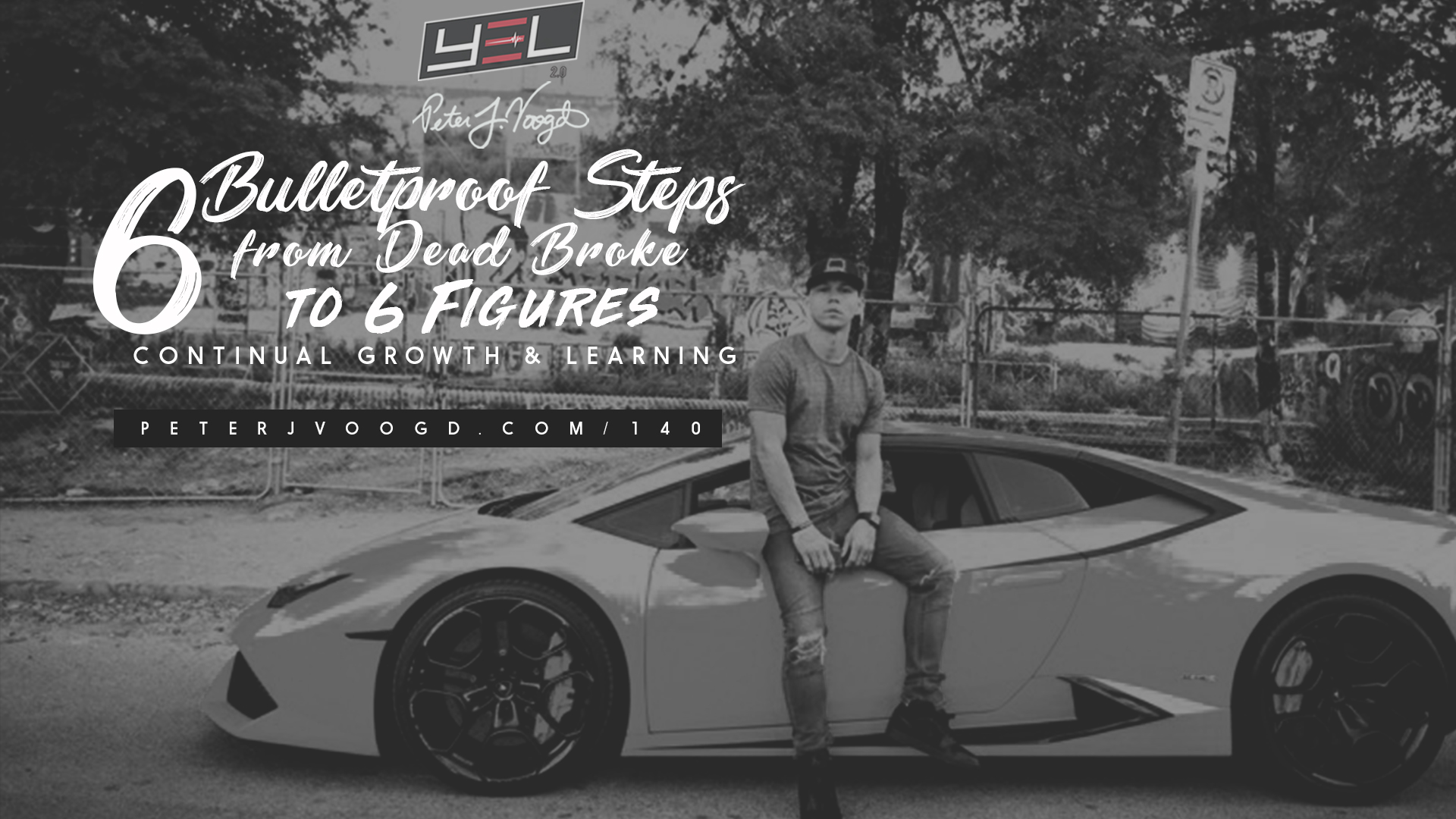 12 Apr

6 Bulletproof Steps from Dead Broke to 6 Figures – Continual Growth & Learning
EPISODE SHOW NOTES
Moving from being dead broke to earning 6 figures in 6 months did not happen overnight, it took a lot of courage, consistency, learning and understanding principles and developing a success-oriented mindset. In this week's podcast, I will be sharing with you the "6 Bulletproof Steps from Dead Broke to 6 Figures…"
To attain success in all works of life, always remember that continued growth, learning, and understanding of principles are factors that govern success. Success is not all about creating an excellent winning strategy; it is the ability to sustain and develop the habit and lifestyle that helps you to achieve it.
Everybody can be successful, but what distinguishes you from others is the ability to not only maintain success, but to grow an empire. Being purposeful and intentional is what separates you from the majority.
Are you ready to discover the hidden principles of successful people and how to create the best success-oriented lifestyle? Join us on this week's episode to take your growth and learning to a whole new level!
Let's dive in!
In this episode you will learn…
How to develop success-oriented habits and inspire you to take the right action

Three things high performers do every single day and how to apply it in your own life

5 truths and rules of real greatness

The most important question you need to ask yourself before starting any business
Watch the full youtube video below
QUESTIONS:
1. DO YOU HAVE A LIFESTYLE YOU ARE PROUD OF? 
2. ARE YOU COMFORTABLE WITH SUCCESS OR STRIVE TO ACHIEVE MORE?
GAMECHANGERS ACADEMY
#1 Academy for Gen-Y/Millennial Entrepreneurs
One of the Premier Networking Communities
Millionaire Guest Speakers/Exclusive Mastermind Calls
Over 200 Testimonials
APPLY FOR THE GAME CHANGERS ACADEMY NOW!