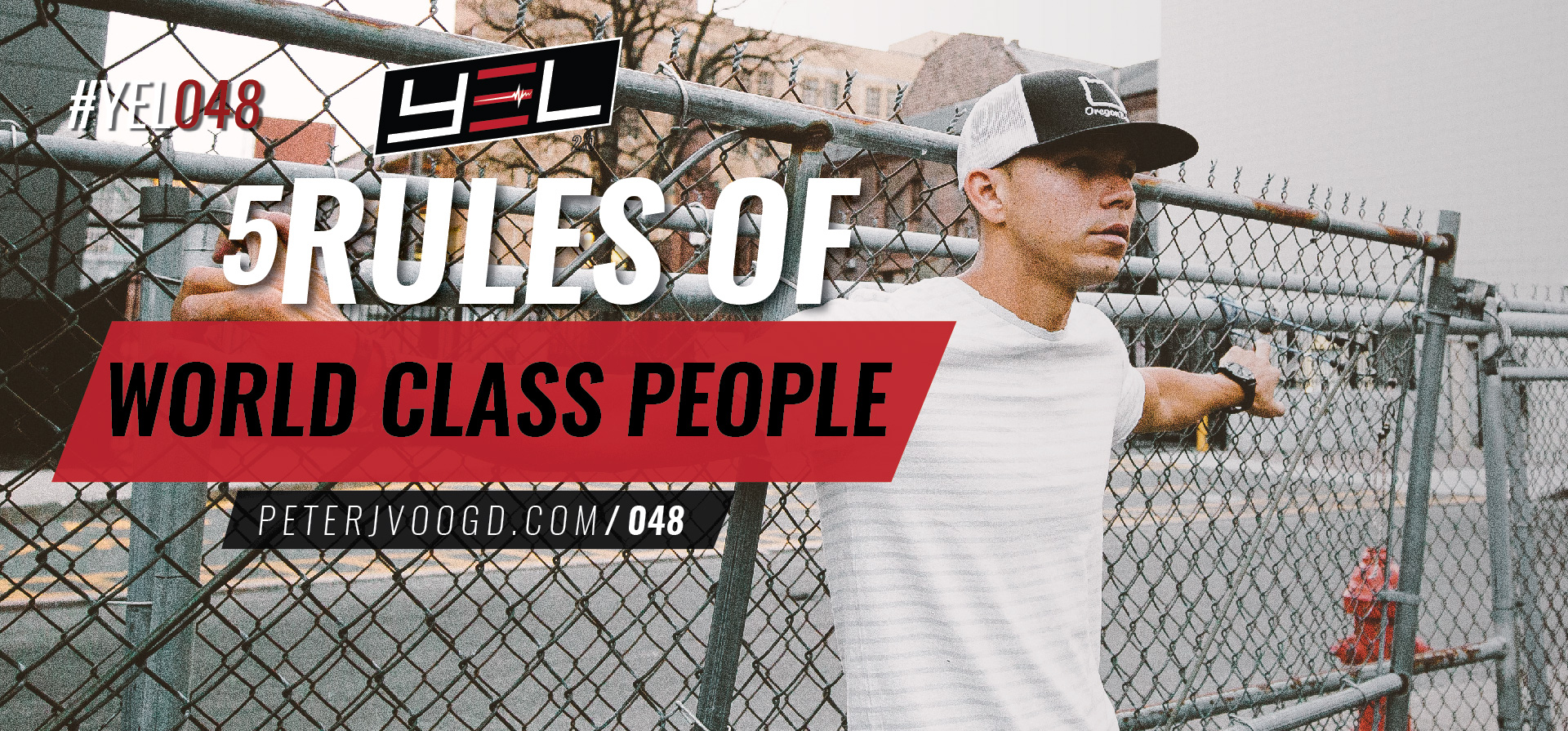 11 May

5 Rules of World Class People

SUBSCRIBE ON ITUNES LEAVE A REVIEW

EPISODE SHOW NOTES

In this episode – understand and execute the values of world class people by learning about the five rules they follow. In today's world, everything is changing and it's adapt or die – it's never been more important to be world class in every facet of your life, be it business or personal. If you want to be a new age game changer and be at the forefront of this culture shift, then you need to be able to personify these rules into your life.

In this episode, you will learn . . .
How to be world-class in multiple areas of your life

Why it's important to separate thinking time from executing time

The importance of putting integrity above everything else

Tips to live by your standards, principles and values

The five tactical things you should be focusing on to be on a world class level
Have time for thinking and time for execution
Click To Tweet
Get around people who can execute first class
Click To Tweet
World class people don't cut corners
Click To Tweet
Listen to 'The Definition' Track Here.


WHICH OF THE 5 RULES WILL YOU FOCUS ON APPLYING INTO YOUR DAILY LIFE?