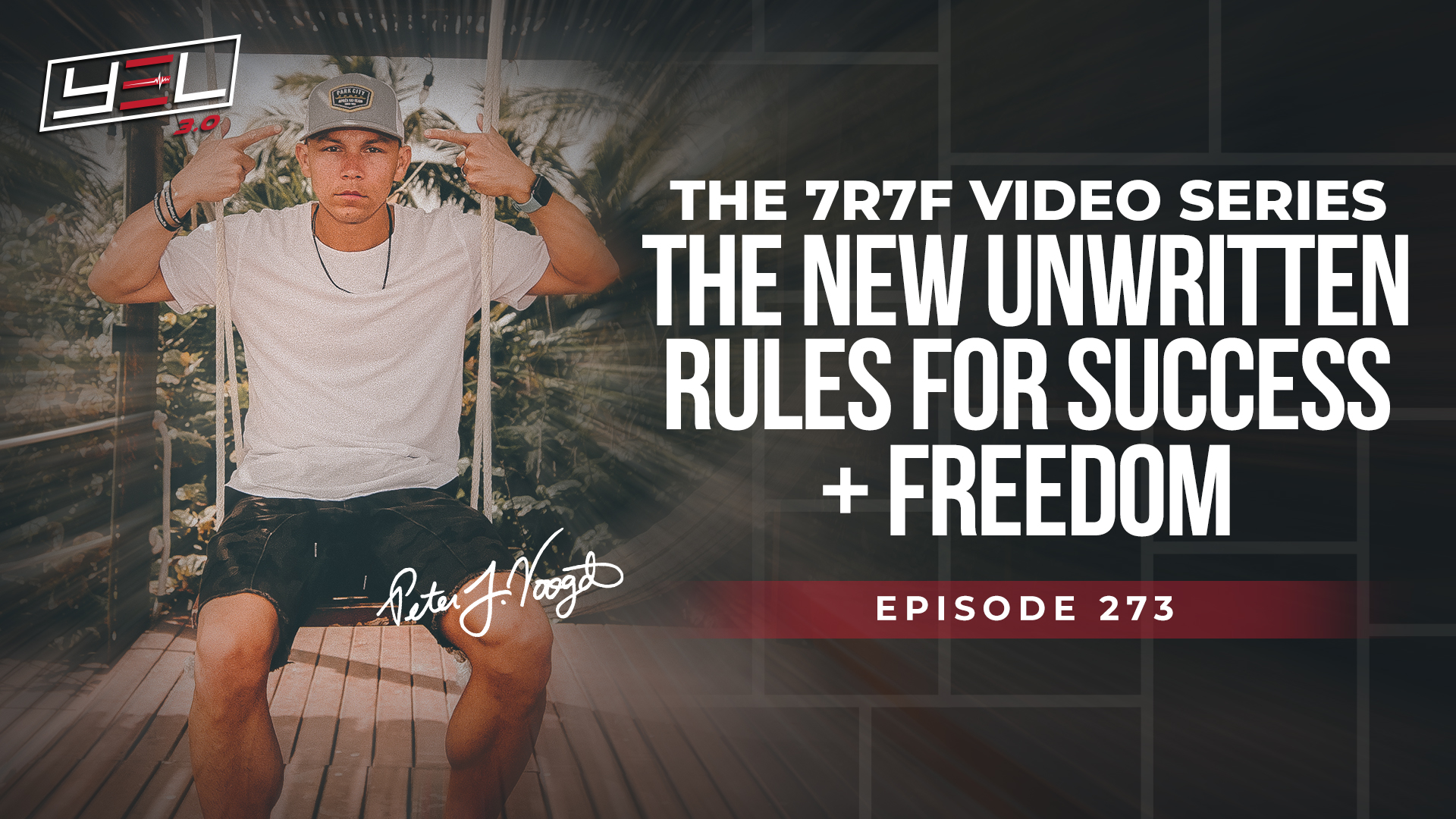 29 Sep

7R7F Series: The Unwritten Rules For Success + Freedom

As entrepreneurs, our main goal is usually to produce results.

We want to grow our business.

Get more customers.

Make more money.

But after working with a lot of entrepreneurs in the past 10-15 years…

One of the BIGGEST lessons I've observed is that financial prosperity doesn't always translate to real success. 

And in today's YEL 3.0 episode, I want to discuss this topic even further and show you what it really means to be a true game changer in this new economy. 

Show Highlights Include: 
The new entrepreneur playbook you have to follow if you don't want to fall behind in this new economy 

Top unwritten rules of the world's most successful people that most don't know about

Why building a $100 million business is a HUGE failure most people and what to do instead if you want to live a fulfilling lifestyle
Listen in on today's episode here!
RESOURCES
You can download Peter's exclusive networking blueprint at https://gamechangersmovement.com/networking – This blueprint will give you the exact scripts Peter uses to get ahold of anybody.
SOCIAL MEDIA
Let's Connect on Social Media:
Follow Peter Voogd
GAMECHANGERS ACADEMY
#1 Academy for Serious Entrepreneurs
One of the Premier Networking Communities
Millionaire Guest Speakers/Exclusive Mastermind Calls
Over 700 Testimonials
Featured in Entrepreneur and Forbes Magazine
APPLY FOR THE GAME CHANGERS ACADEMY NOW!