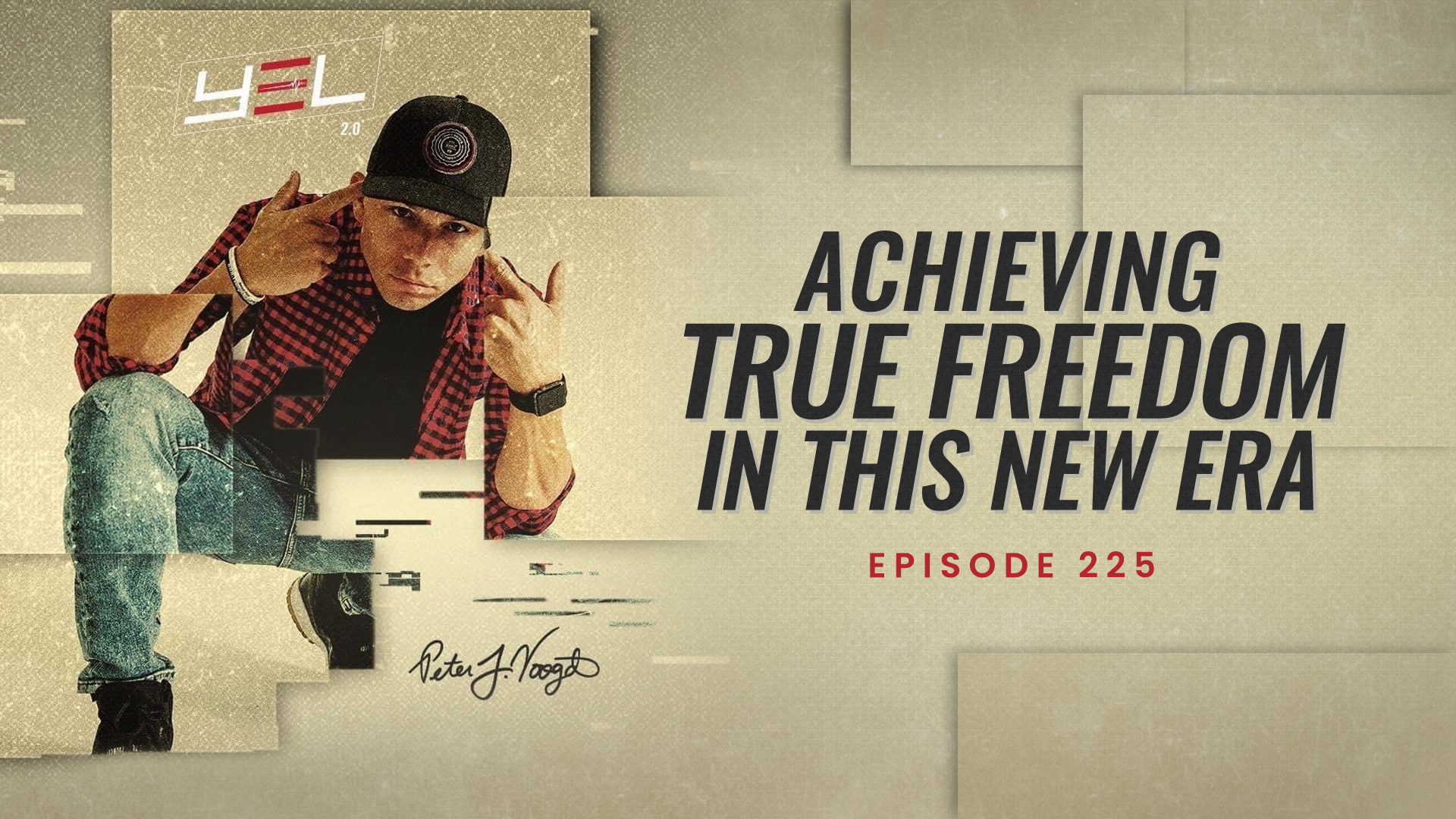 31 Mar

Achieving True Freedom In This New Era | Jackson Hole

Achieving True Freedom In This New Era | Jackson Hole – 03/31/2021

On this episode of Y.E.L. 2.0, your host Peter Voogd, serial entrepreneur, mentor, speaker, best-selling author, husband, and father discusses his trip to Jackson Hole, Wyoming and the reasons why creating memories is what separates amazing lives from the mundane. 

Episode Highlights:
Peter Voogd and his wife have been to 11 states with their 1-year-old son in the last eight months.
Peter refuses to be controlled by fear and outside circumstances.
Jackson Hole, Wyoming has been one of Peter's favorite places to travel.
Traveling and working is all intertwined in Peter's life.
Start your day with a big glass of water to overcome dehydration.

You are your only competition. 

Your routine is the heart of your life and your future depends on it. 

The right routines bring freedom. 

The human brain craves excitement. 

Build a brand around your lifestyle. 

Live a life by Intention and design. 

Being rich is not just about money. It is peace of mind, abundance, time freedom, success, and living well. 
Three Key Points
You can't put a price tag on an experience or a good memory.
Don't use traveling as an excuse to forget your healthy routines like fitness and journaling.
Peter starts his day with water, no phone or social media, 15 minutes of silence or meditation, and journaling his goals and feelings.
RESOURCES
You can download Peter's exclusive networking blueprint at https://gamechangersmovement.com/networking – This blueprint will give you the exact scripts Peter uses to get ahold of anybody.
SOCIAL MEDIA
Let's Connect on Social Media:
Follow Peter Voogd
GAMECHANGERS ACADEMY
#1 Academy for Serious Entrepreneurs
One of the Premier Networking Communities
Millionaire Guest Speakers/Exclusive Mastermind Calls
Over 700 Testimonials
Featured in Entrepreneur and Forbes Magazine
APPLY FOR THE GAME CHANGERS ACADEMY NOW!