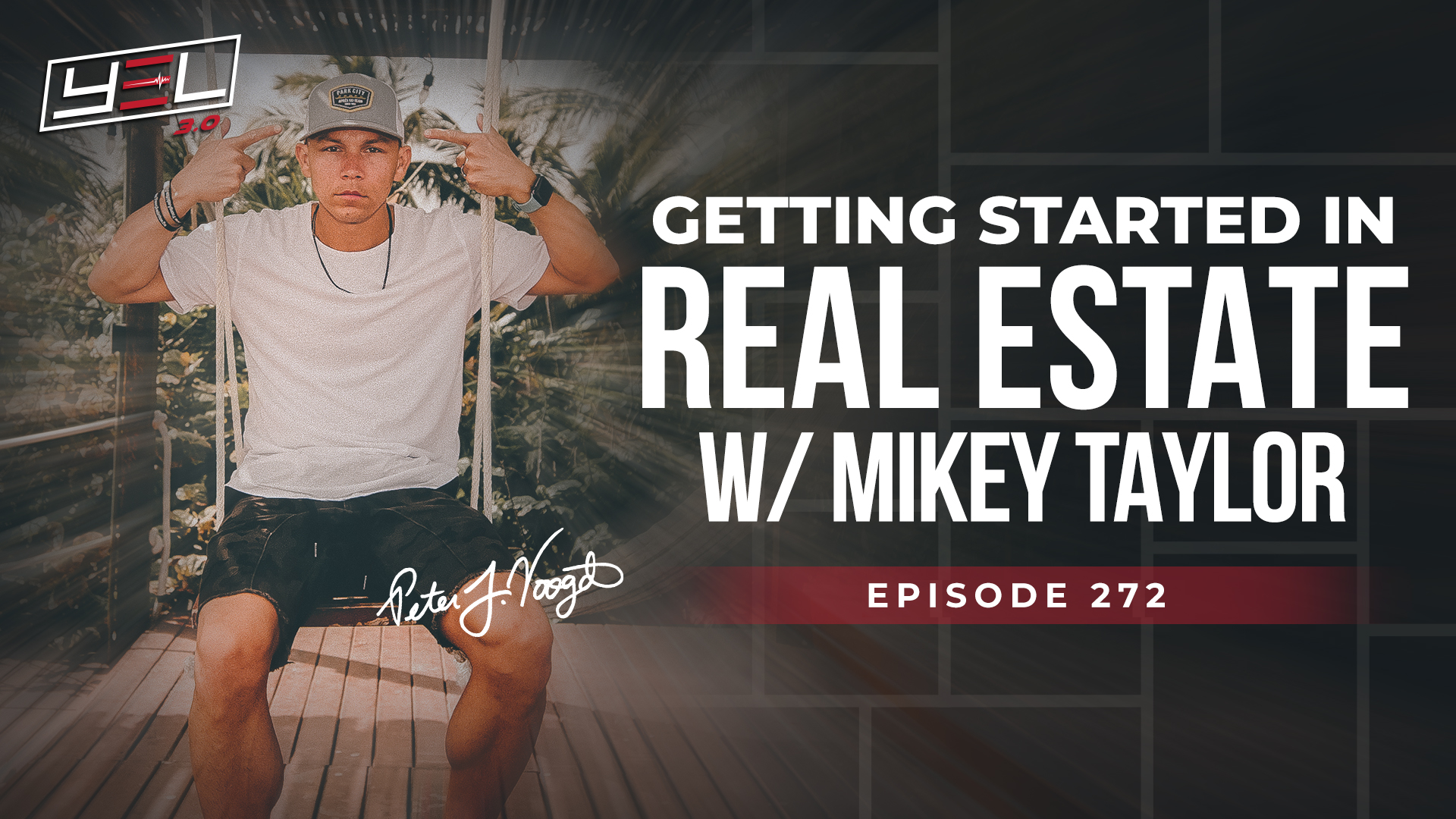 22 Sep

Getting Started In Real Estate w/ Mikey Taylor

In today's episode, I'm interviewing my good friend and former pro skateboarder turned real estate investor, Mikey Taylor.

He is the current president and managing partner of Commune Capital — a private real estate firm that's managing close to $200 million in real estate. 

We're going to talk about how to get started with real estate investing…

And share some insights on how you can stay ahead of the game and really capitalize in this new economy.

Show Highlights Include: 
How Mikey went from being a pro skateboarder to managing close to $200 million in real estate
The mindset shift you need to make if you're struggling to make money right now
What you need to understand as a beginner real estate investor (if you want to invest in real estate but you have fear and uncertainty, this advice from Mikey is for you)
Powerful questions you should ask yourself if you're looking to make your first investment
And a whole lot more.
Listen in on today's episode here!
RESOURCES
You can download Peter's exclusive networking blueprint at https://gamechangersmovement.com/networking – This blueprint will give you the exact scripts Peter uses to get ahold of anybody.
SOCIAL MEDIA
Let's Connect on Social Media:
Follow Peter Voogd
GAMECHANGERS ACADEMY
#1 Academy for Serious Entrepreneurs
One of the Premier Networking Communities
Millionaire Guest Speakers/Exclusive Mastermind Calls
Over 700 Testimonials
Featured in Entrepreneur and Forbes Magazine
APPLY FOR THE GAME CHANGERS ACADEMY NOW!