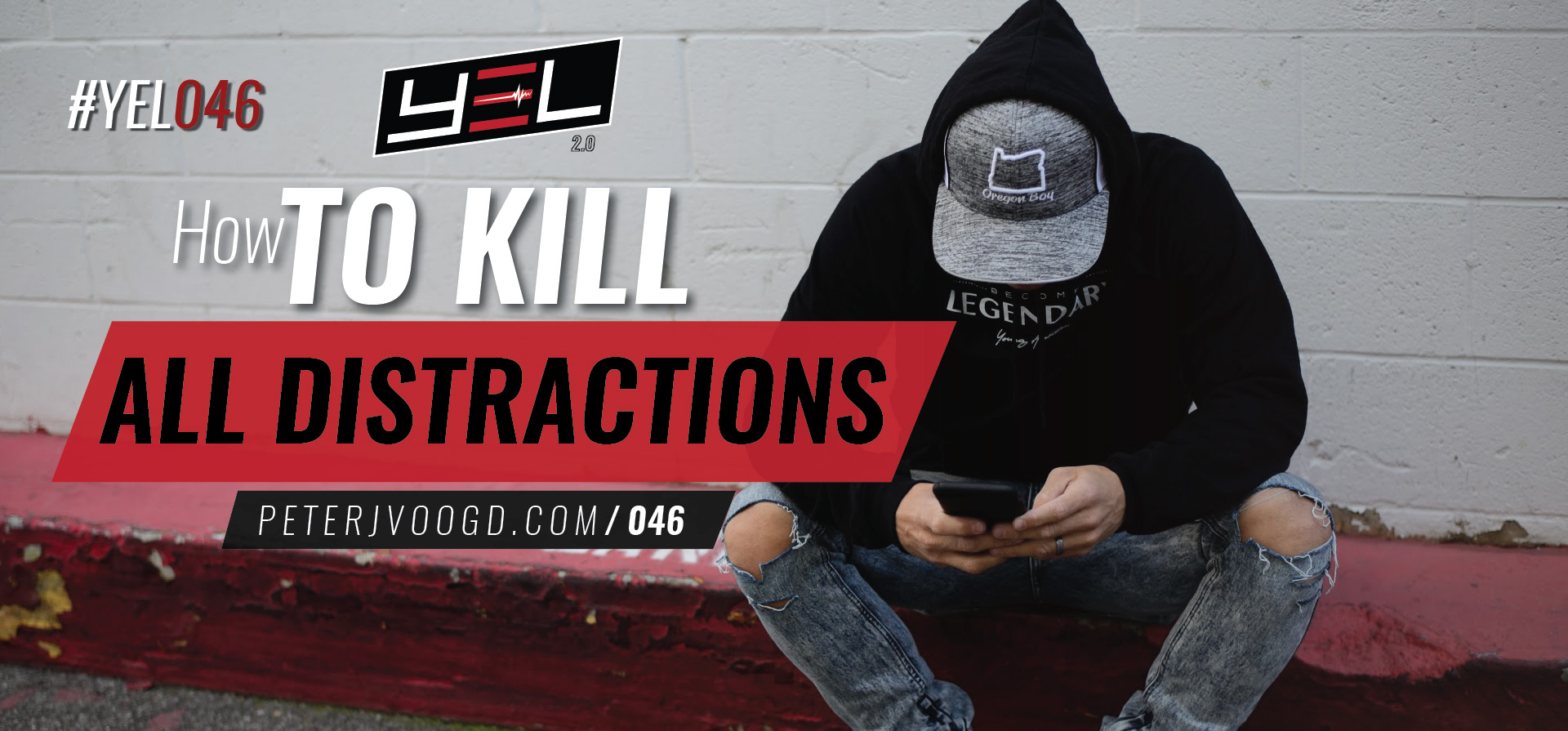 27 Apr

HOW TO KILL ALL DISTRACTIONS

SUBSCRIBE ON ITUNES LEAVE A REVIEW

EPISODE SHOW NOTES

We focus on the distractions and how to get rid of them to ensure that you are working at optimal capacity, as Markado and I take you step-by-step on how to identify your biggest momentum killers and minimize interruptions. We all know that habits are the strongest force on the planet and that a solid foundation of habits leads to peak productivity in life as well as in business. That is why it is more important than ever for you to build momentum and limit the distractions that are costing you the most time.

In this episode, you will learn . . .
The biggest reason that will motivate you to minimize interruptions

How to be more efficient and effective with your time

What to do with your biggest momentum killers

Tips on how to handle the constant distraction of the internet and social media

The top three things you should be doing to make sure you're working at peak capacity
If you don't have the solid foundation built then you're going keep going back subconsciously to what's distracting you
Click To Tweet
The two scariest things in life and business are momentum and lack of momentum
Click To Tweet
Make more time for things you really care about
Click To Tweet


What Has Killed Your Momentum In The Past?