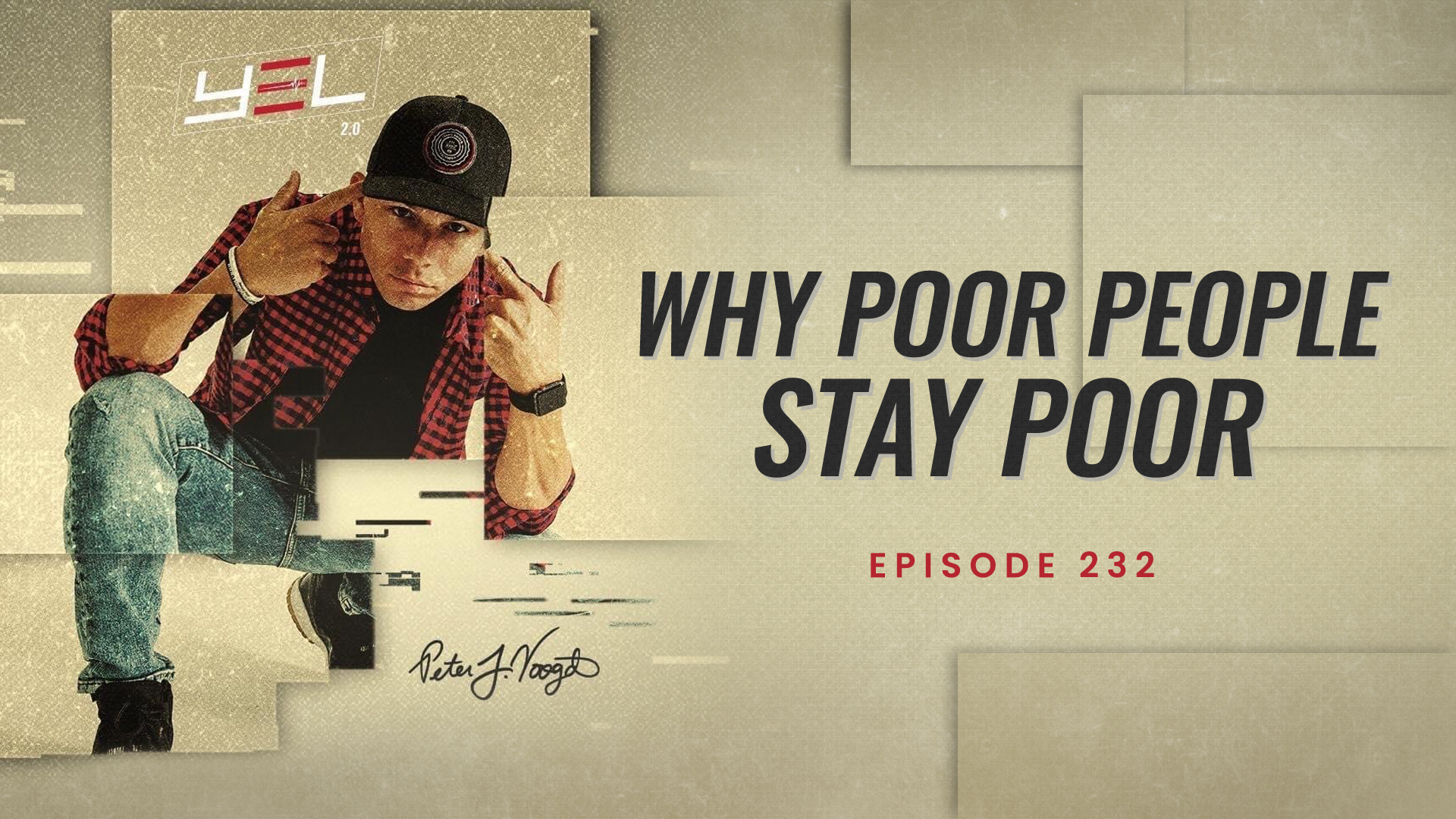 22 May

Tesla Talks – Why The Majority Stays Broke

In this episode of "Y.E.L. 2.0", your host Peter Voogd, serial Entrepreneur, Mentor, Speaker, Best-selling Author, Husband and Father gives his insight on the importance of having the right perspective towards money while understanding how money works.

Episode Highlights: 
Peter says if you want to make more money, you have to become more valuable by turning your free time into valuable time.
He stresses that it's good to make money but along with that it is equally important to educate yourself to learn how to protect, invest and multiply it.
Peter states that money is not emotional and you can make money if you realise how it works.
As per him he hasn't met someone in his entire life who hates money, that hasn't.
Three Key Points
Peter points out that money is a reflection of value exchanged in the marketplace. It doesn't care where you're from, how old you are or how much is your experience, it simply cares about one thing and that is your value to the marketplace.
It's very wise to work on educating yourself, sharpening your skills and becoming relevant to what's working now, not 10 years ago while understanding the supply and demand.
You need have the right perspective towards money as it is not going to make you happy but it's definitely going to provide you the freedom of choices to do what you want on your own terms.
RESOURCES
You can download Peter's exclusive networking blueprint at https://gamechangersmovement.com/networking – This blueprint will give you the exact scripts Peter uses to get ahold of anybody.
SOCIAL MEDIA
Let's Connect on Social Media:
Follow Peter Voogd
GAMECHANGERS ACADEMY
#1 Academy for Serious Entrepreneurs
One of the Premier Networking Communities
Millionaire Guest Speakers/Exclusive Mastermind Calls
Over 700 Testimonials
Featured in Entrepreneur and Forbes Magazine
APPLY FOR THE GAME CHANGERS ACADEMY NOW!