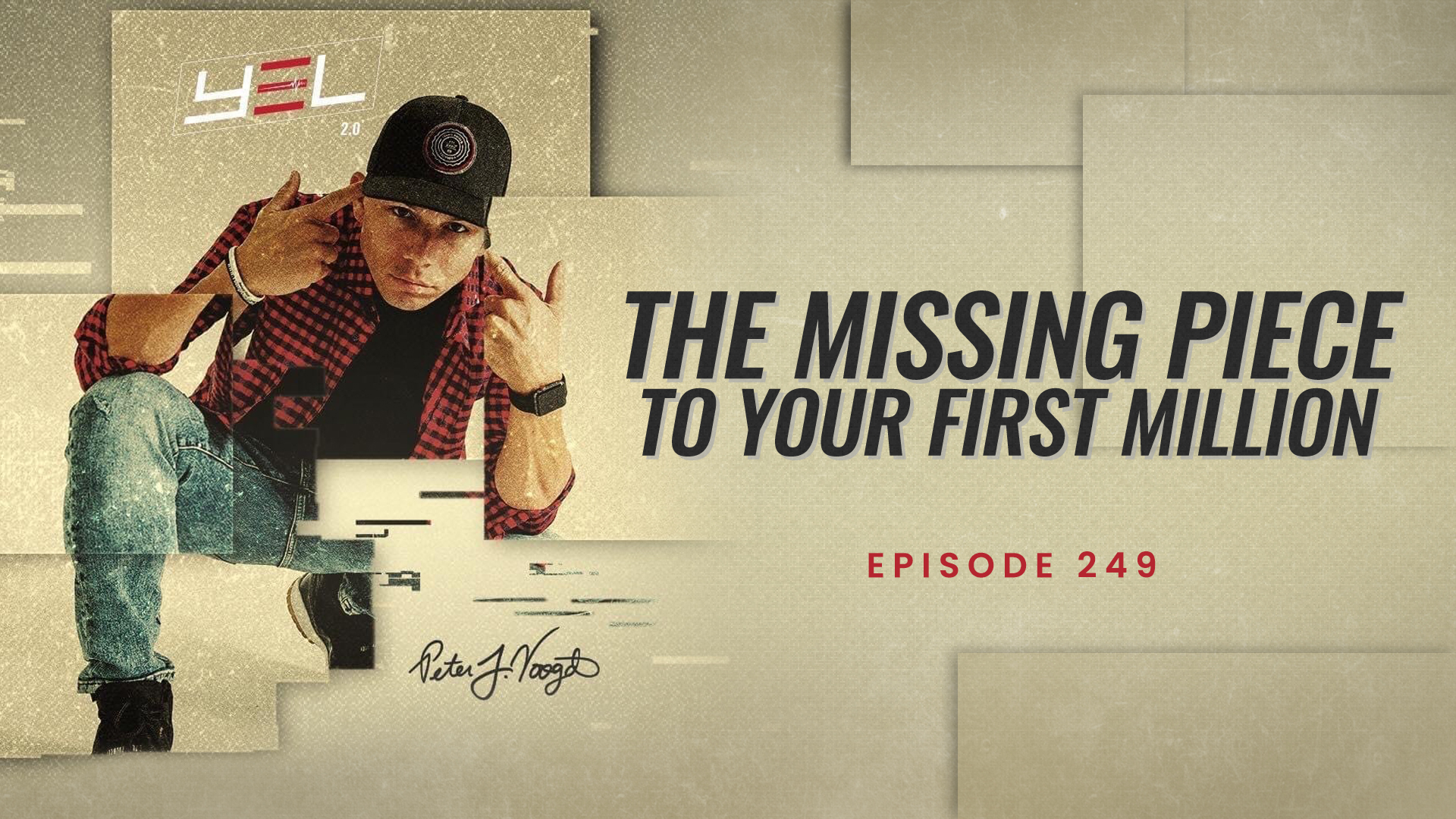 01 Oct

Tesla Talks – The Missing Piece to Your First Million
In this episode of "Y.E.L. 2.0", your host Peter Voogd, serial Entrepreneur, Mentor, Speaker, Best-selling Author and Husband shares his views on having 'Clarity' on what one wants or what you feel like you're, you're capable of in terms of business, entrepreneurship or family. According to him you got to knock down barriers once you get your ideal outcomes.

Episode Highlights: 

Peter Voogd says that most people don't have clarity on what they want and where they're going.
As per Peter, clarity comes not only from understanding who you are and what you want but also understanding what you're going to do to get what you want.
He states that if you connect with the best people, you invest in the best masterminds or academies, you invest in your mind yourself and you continue to better your best.
"I'm praying for you sharing anything I learned to continue to try to give you a roadmap to anything I've learned that has affected my mental state that's maybe helped me get some results." Says Peter.
Three Key Points
Peter mentions that clarity is the piece that most people miss when it comes to success fulfilment, happiness, money and peace of mind. A lot of people just omit 30% of the people making six figures, but they still weren't clear on exactly what they want.
Age and experience is irrelevant in terms of making money, it's all about the value to the marketplace and how to become more valuable and how to get out of your own way to get real limitations. The only limitation that stops you from your absolute ideal dream business and life is the stories you tell yourself from your past, your false beliefs about business, etc.
Peter suggests working on clarity, so that you have clarity. According to him most people go through life in all different directions, because of various distractions, people who really want to build a world class by getting clarity on exactly what they want, who they are, where they're going, and to help them speed up that process the fastest.
RESOURCES
You can download Peter's exclusive networking blueprint at https://gamechangersmovement.com/networking – This blueprint will give you the exact scripts Peter uses to get ahold of anybody.
SOCIAL MEDIA
Let's Connect on Social Media:
Follow Peter Voogd
GAMECHANGERS ACADEMY
#1 Academy for Serious Entrepreneurs
One of the Premier Networking Communities
Millionaire Guest Speakers/Exclusive Mastermind Calls
Over 700 Testimonials
Featured in Entrepreneur and Forbes Magazine
APPLY FOR THE GAME CHANGERS ACADEMY NOW!