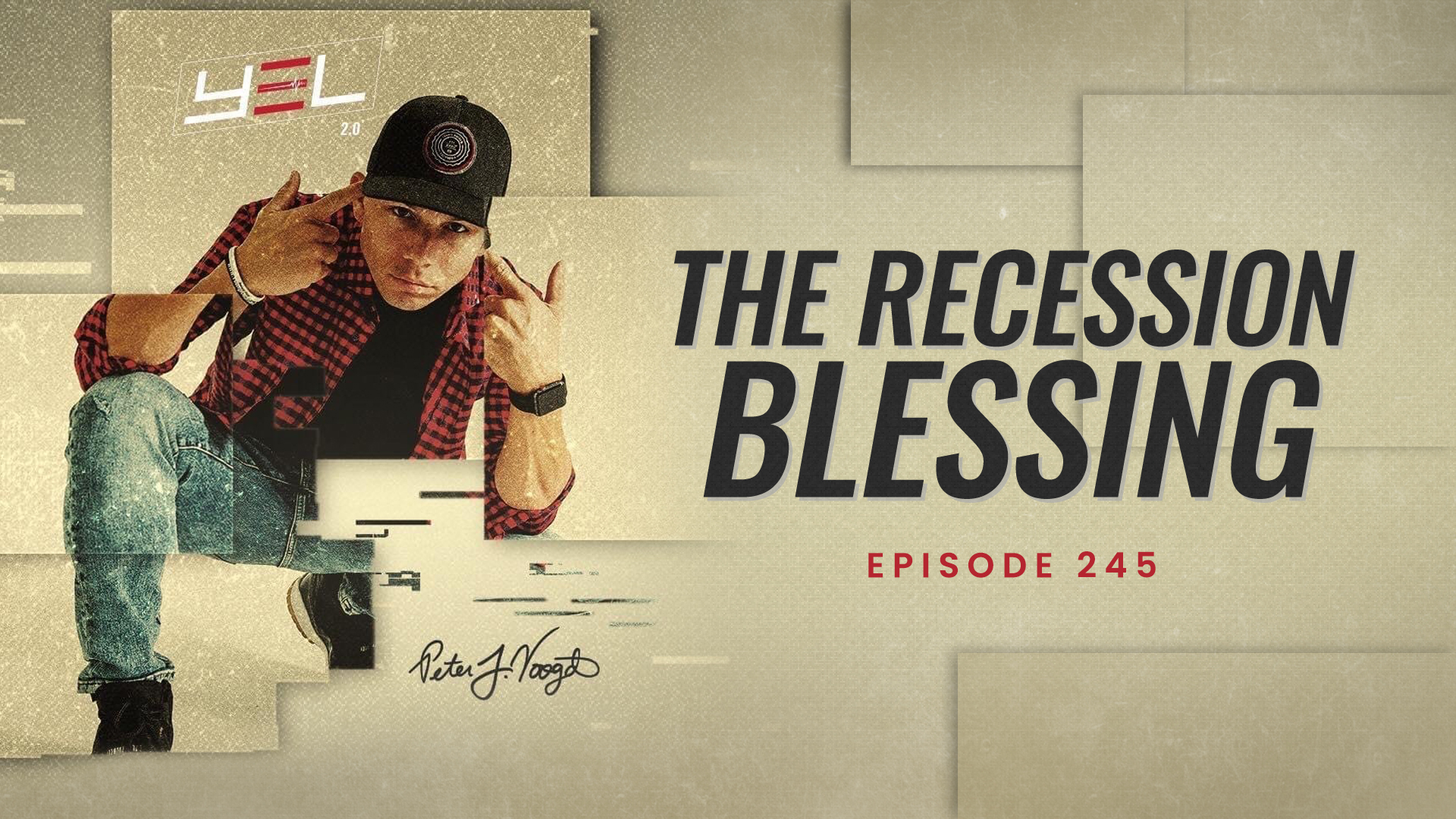 03 Sep

The Recession Proof Hacks Part 2
In this episode of "Y.E.L. 2.0", your host Peter Voogd, serial Entrepreneur, Mentor, Speaker, Best-selling Author, Husband gives some tips on how to be extremely efficient and do most of the stuff yourself at the beginning of your business venture and when you do that, you learn everything about the business, you can start bringing people on because they're so attached to your vision, but a lot of people will work for free for you. He also talks about his new book where he has answered some business queries for the listeners.

Episode Highlights: 

Peter Voogd gives his number one insight of making every single day a masterpiece, don't wait for tomorrow, start tonight.
Peter answers to Katrina's question, "What is the best way to hire and delegate when you're in the beginning stages of your business and financial resources are limited?"
As per him when you invest back in yourself, you start gaining more clarity on what business to start and what you want to do.
Peter offers a mentor programme, which is a paid monthly service and current enrolment is 650. He recommends ensuring to have your testimonials everywhere and leverage your testimonials.
He informs that with their programmes, they offer some discounts and sometimes webinars because they want to give back, but it's extremely hard to get into their academy.
Peter states, "If you want to become a millionaire, think and act like a millionaire now, move like a millionaire now and you'll get there quick."
Three Key Points
Peter informs that he has given answers to some of the financial/monetary queries in his new book, and he wants to share those with the listeners. He says that there're four things he would always invest his money in at all times, and this will never ever change, and it's in order.
He says whenever he has money he always invests back in his business. According to him, once you invest back on yourself and in your business, your money starts going-up.
Peter suggests that once you start making your money work for you then it's important every once in a while to invest in memorable experiences that allow you to see the world and travel because as per him it is always motivational and it'll give you more excitement taking your family on a memorable holiday.
RESOURCES
You can download Peter's exclusive networking blueprint at https://gamechangersmovement.com/networking – This blueprint will give you the exact scripts Peter uses to get ahold of anybody.
SOCIAL MEDIA
Let's Connect on Social Media:
Follow Peter Voogd
GAMECHANGERS ACADEMY
#1 Academy for Serious Entrepreneurs
One of the Premier Networking Communities
Millionaire Guest Speakers/Exclusive Mastermind Calls
Over 700 Testimonials
Featured in Entrepreneur and Forbes Magazine
APPLY FOR THE GAME CHANGERS ACADEMY NOW!