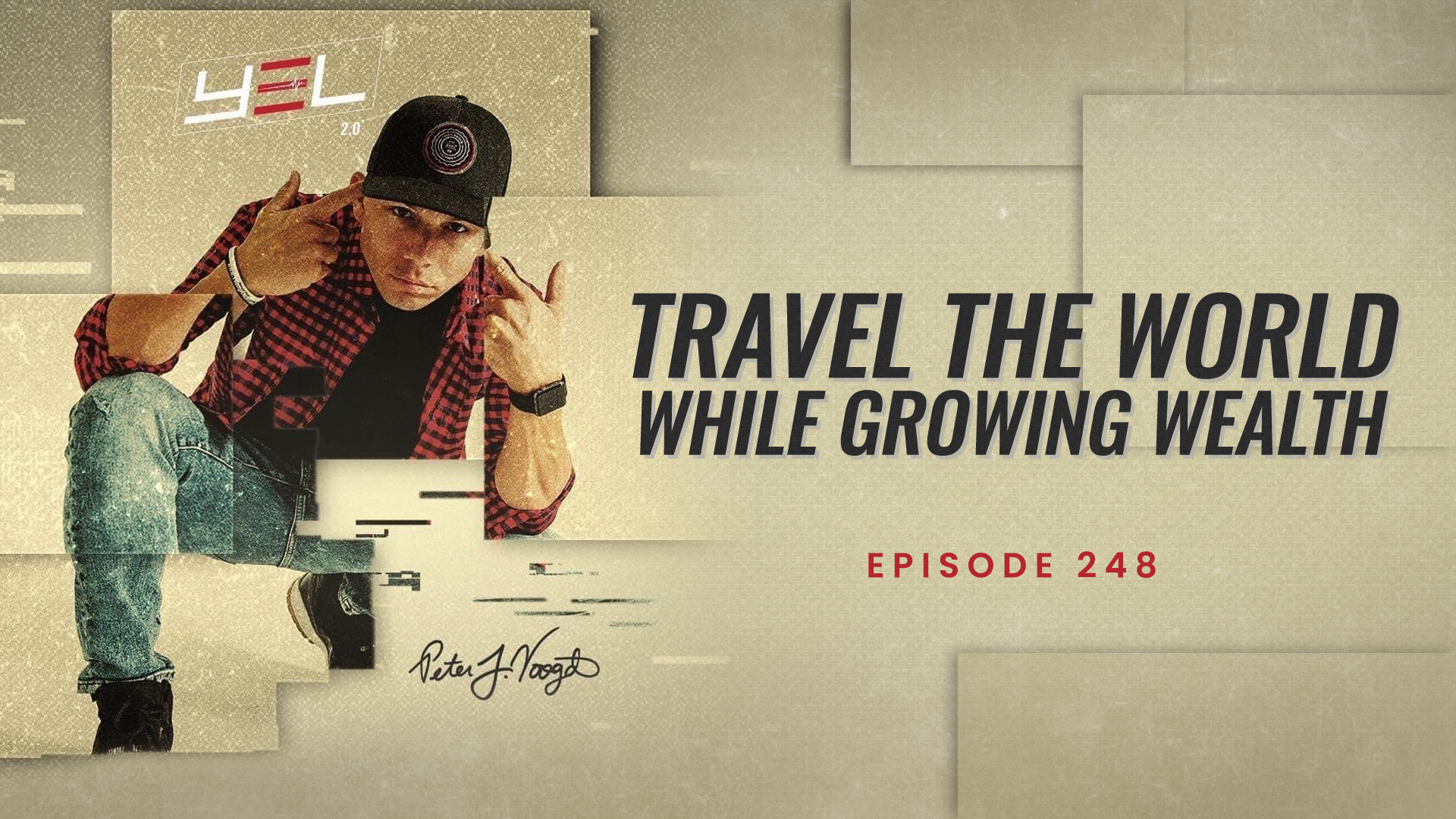 24 Sep

Travel The World While Growing Wealth
In this episode of "Y.E.L. 2.0", your host Peter Voogd, serial Entrepreneur, Mentor, Speaker, Best-selling Author and Husband shares things you can do if you are in the zone ritual and how you can travel the world while growing your wealth. He also talks about remembering what he wants if he's not in the zone and remembering that action creates motivation, not the other way around.

Episode Highlights: 

Peter Voogd says that action creates motivation; motivation happens when you actually act, your motive to act is where your motivation comes from.
He states that one of the reasons he can get zoned so quick is that he has amazing people in his circle that allow him to grow and allow him to almost feel bad if he's not pushing himself.
Peter also reveals that he's so focused on gratitude that he could never be frustrated because he's focused on things he loves and things I cares about.
Three Key Points
Peter shares that if you do these things then you are unstoppable because you are self-sufficient and you will not need someone else to get you in the zone. According to him you can listen to your favourite song, you can talk to a mentor, you can work out, you can focus on your goals, look at what you're grateful for and make a list of the three or four things that get you in the zone, so at the drop of a hat, you can get yourself back in beast mode.
He mentions that when you can get yourself in the zone anytime you need, that's when you become more valuable, and keep a good circle of friends that holds you to the highest standards.
Peter states that he so grateful for his friends because they allow him to think bigger to push himself to expand his limits to expand his capacity, and to reach for more.
RESOURCES
You can download Peter's exclusive networking blueprint at https://gamechangersmovement.com/networking – This blueprint will give you the exact scripts Peter uses to get ahold of anybody.
SOCIAL MEDIA
Let's Connect on Social Media:
Follow Peter Voogd
GAMECHANGERS ACADEMY
#1 Academy for Serious Entrepreneurs
One of the Premier Networking Communities
Millionaire Guest Speakers/Exclusive Mastermind Calls
Over 700 Testimonials
Featured in Entrepreneur and Forbes Magazine
APPLY FOR THE GAME CHANGERS ACADEMY NOW!