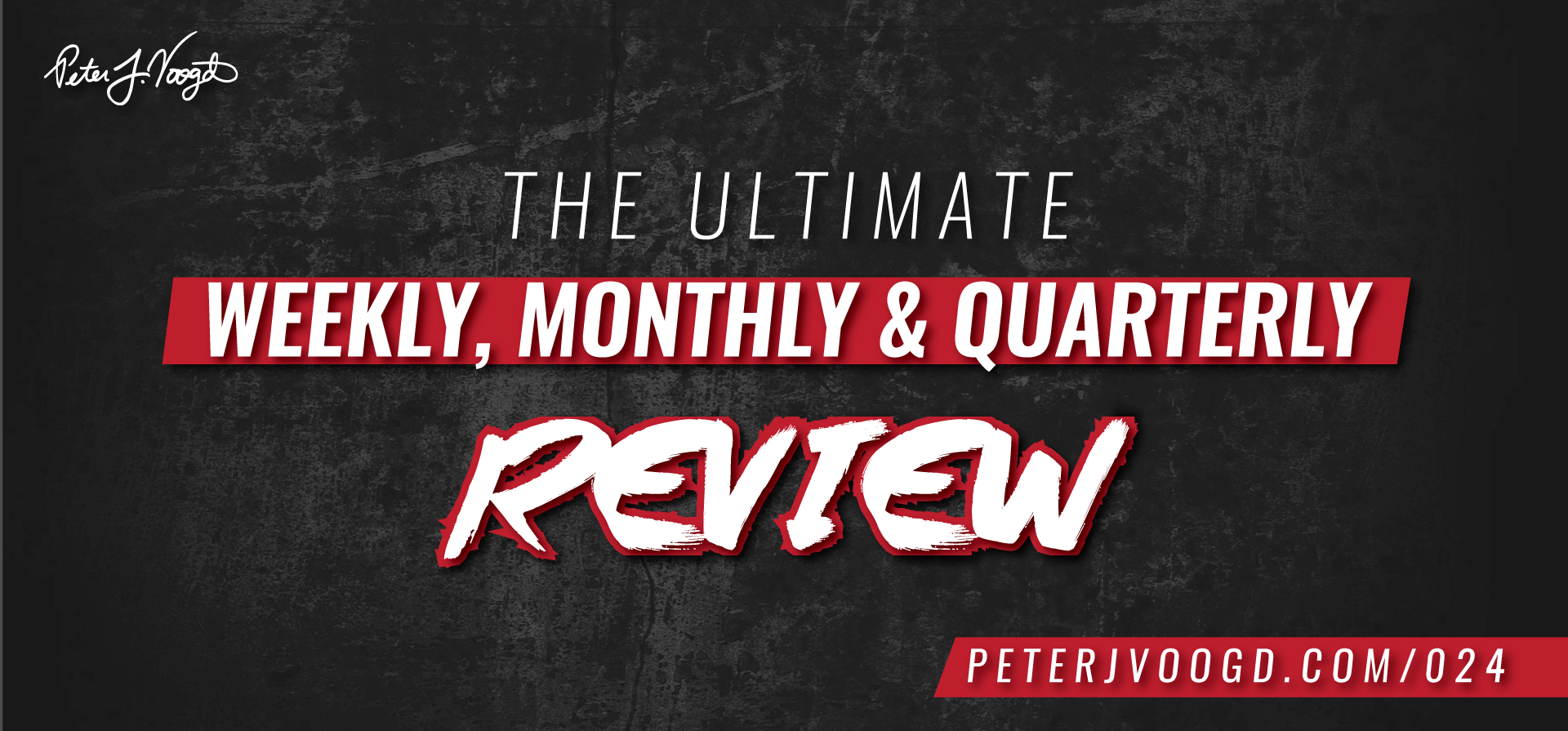 06 Oct

The Ultimate Weekly, Monthly & Quarterly Review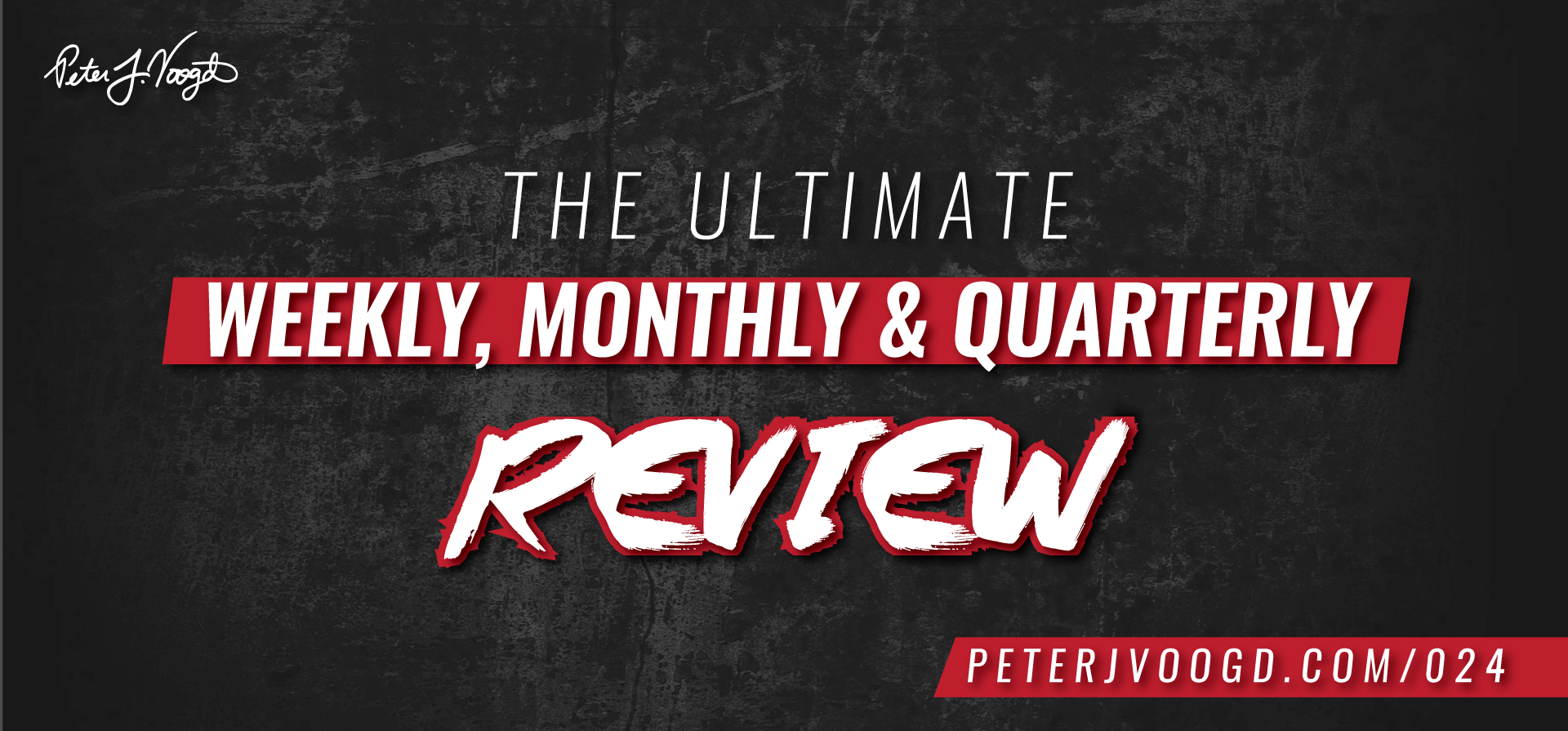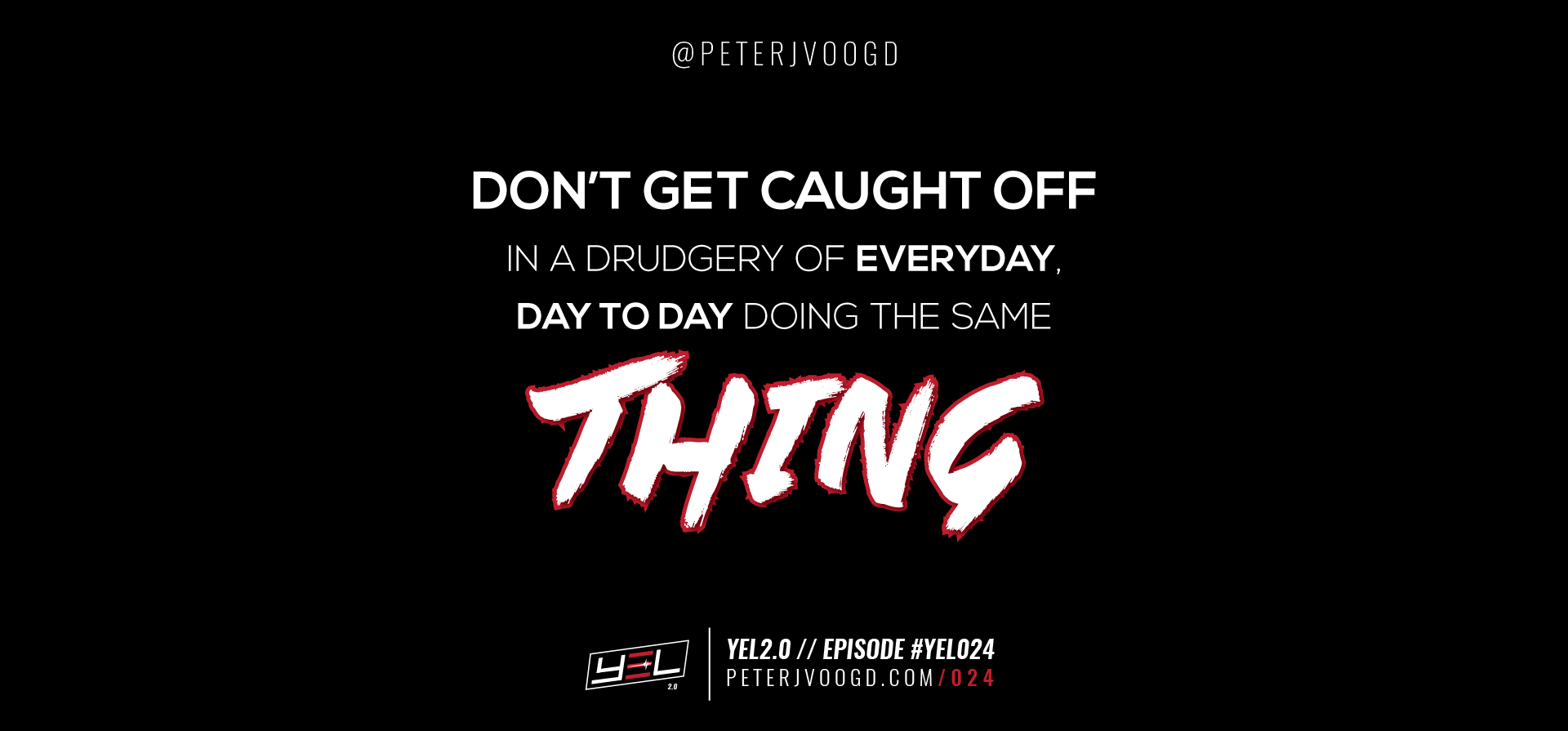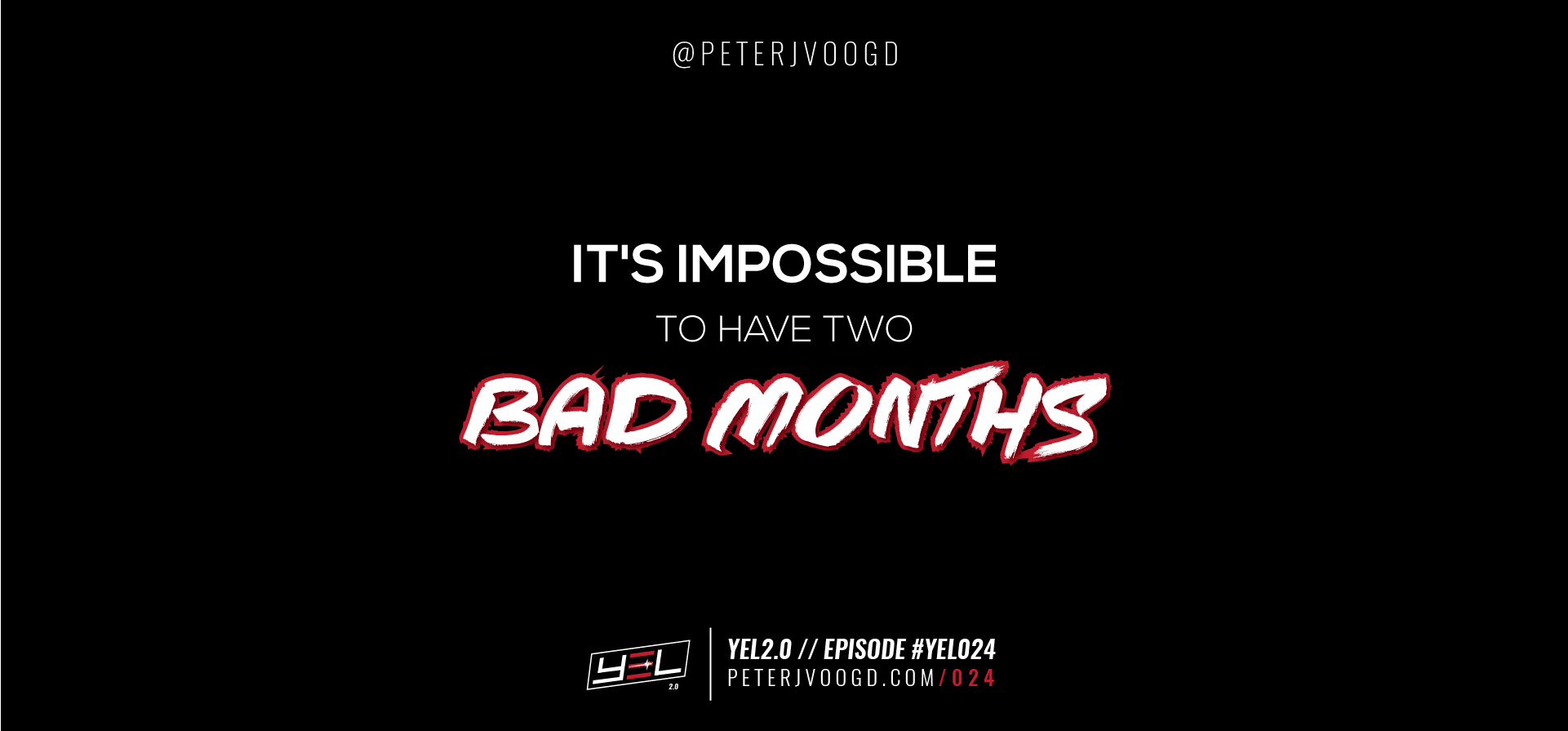 yel2-0-podcast-episode-header-024
yel2-0_podcast023_dongetcaughtoff_ep023_1a
yel2-0_podcast023_ifyoutakecare_ep023_3a
yel2-0_podcast023_itsimposible_ep023_2a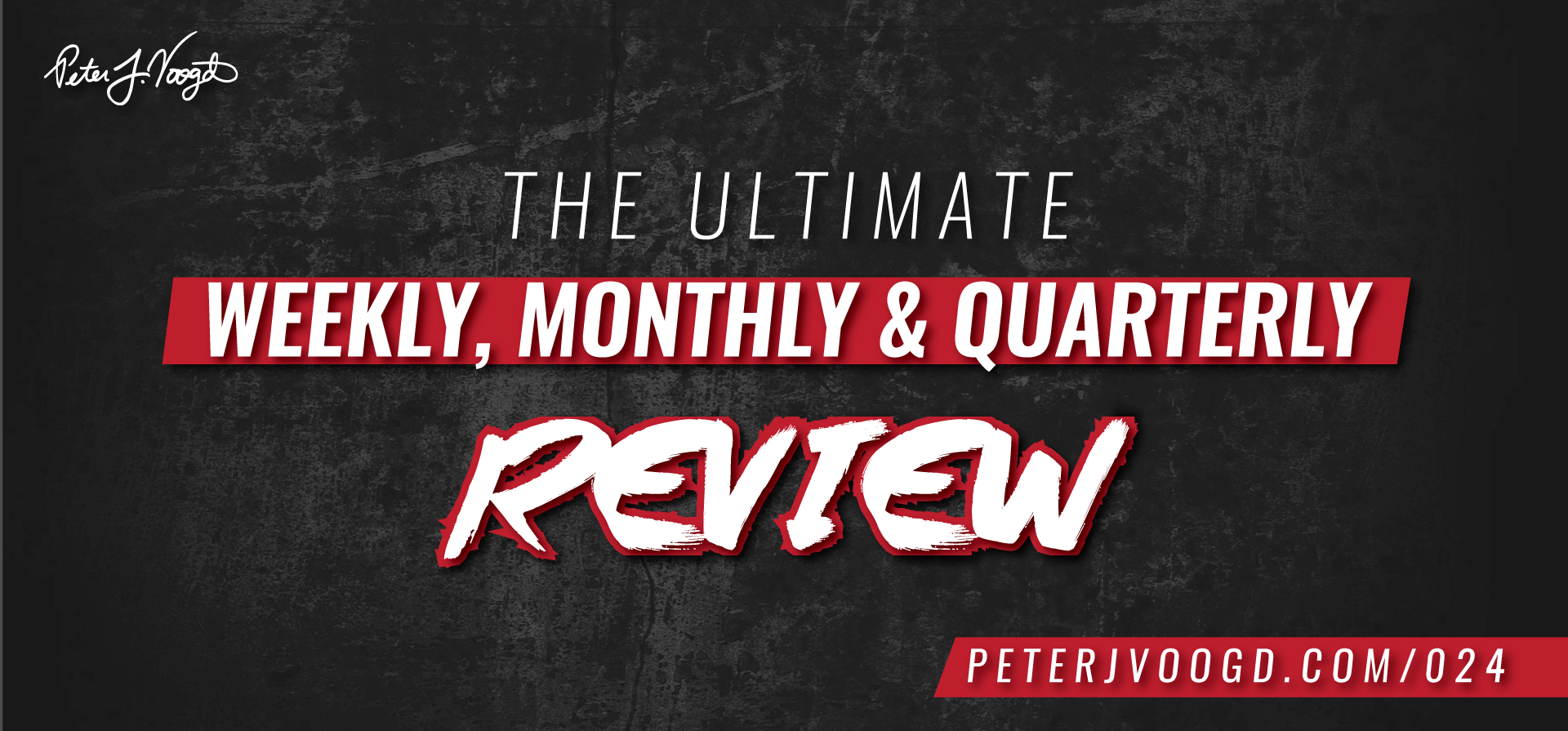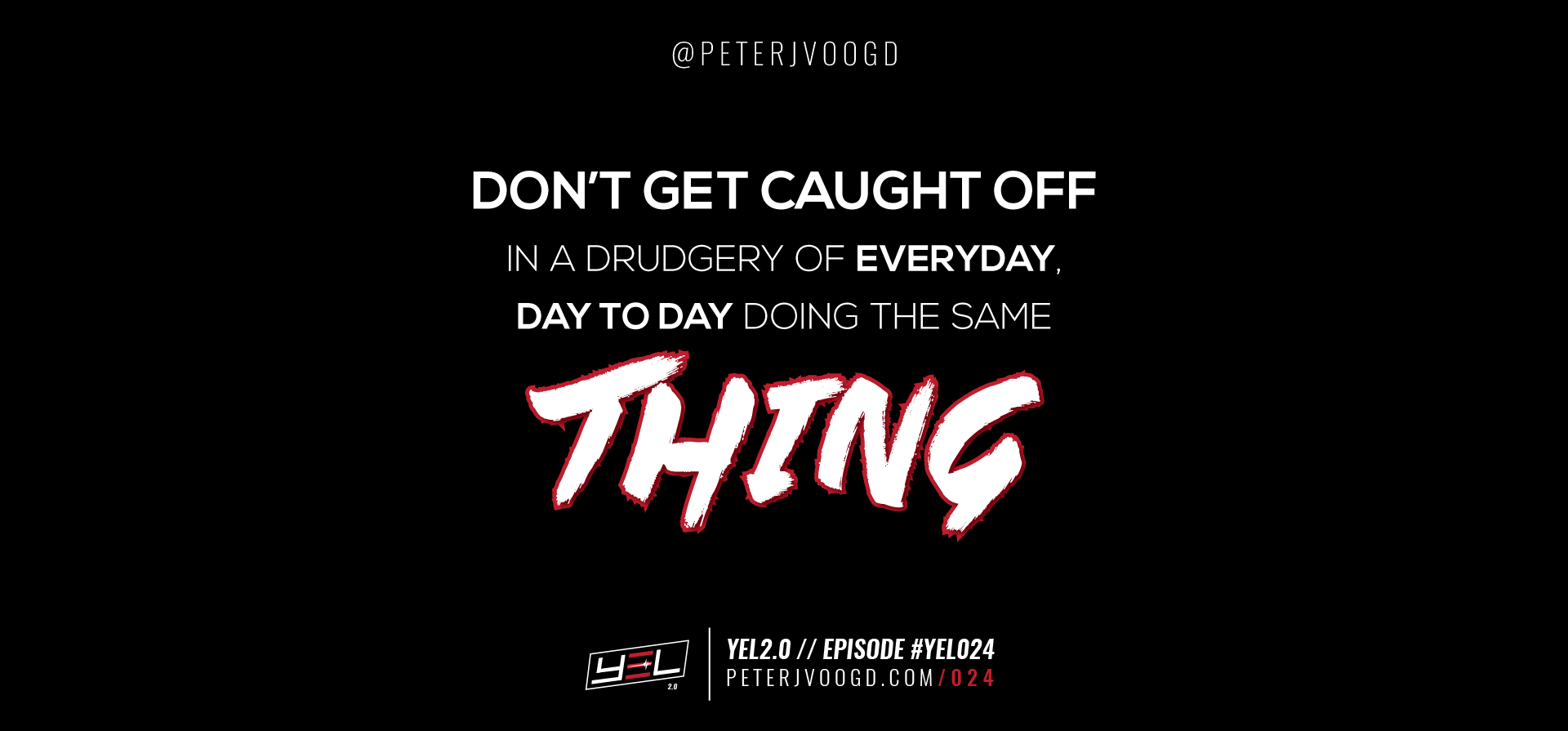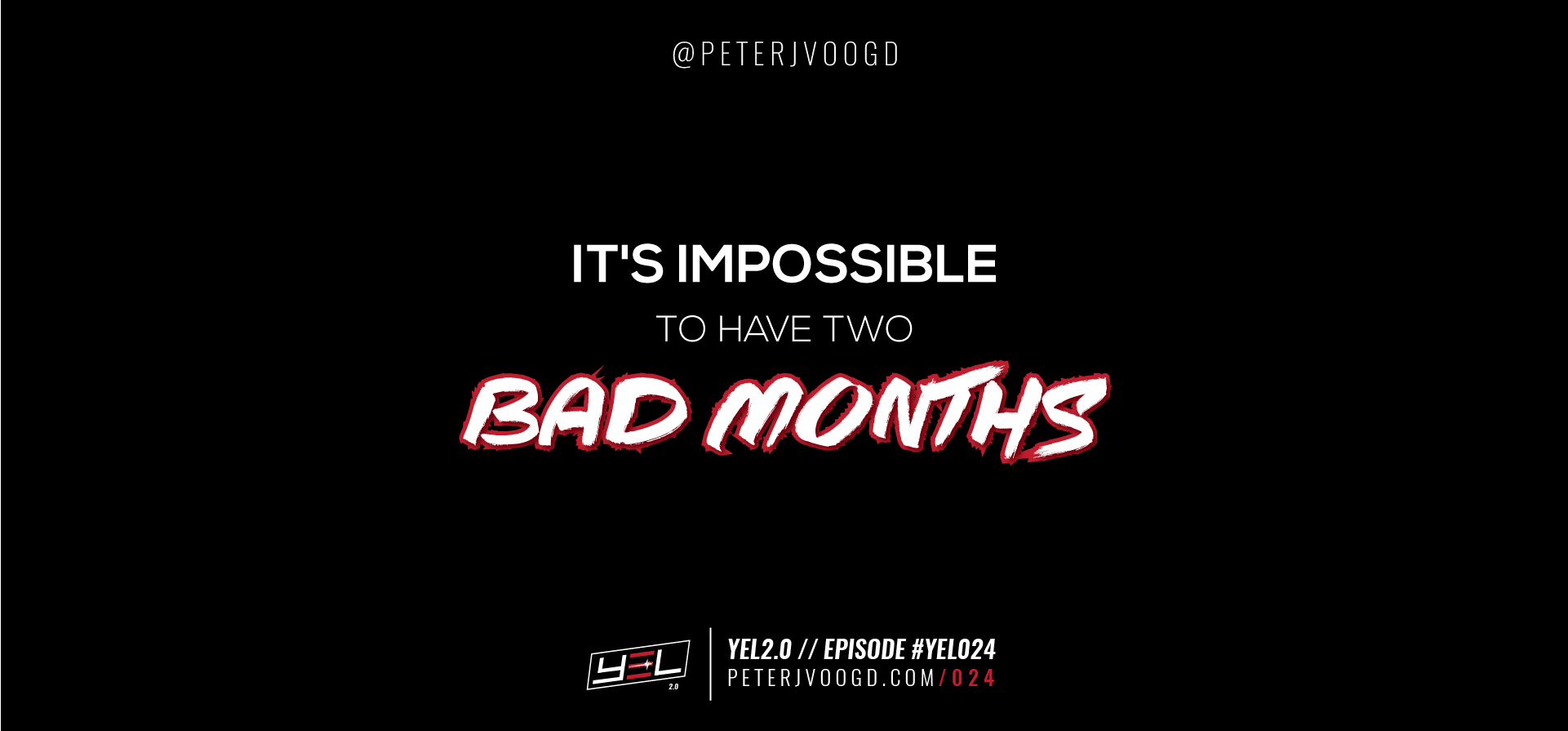 EPISODE SHOW NOTES
Periodic reviews help you chart the smartest route to success. They help you get your bearings, determine progress, set new goals, and plan your next moves. Without accurate and regular reviews of their business performance, entrepreneurs will have no way of knowing how they stand in their niche, making it more difficult to set and reach targets.
Reviews cover a lot of ground: your cash flow, social media numbers, new learnings, new relationships, and even failures and frustrations. A monthly review might help you determine how much growth your business has achieved over the prior period, while a weekly review might tell who among your new contacts are worth building valuable relationships with.

In this podcast, Markado and I will share our tactical monthly and weekly review parameters and discuss how recalling the highs and lows in a given period brings out valuable insights. We'll show you how to use your week's biggest lessons and realizations, top wins as well as frustrations in setting reasonable goals and achieving them. We'll also dive deep into the questions that you should be asking yourself regularly, questions that lead to tremendous improvements in your career, business, and personality. the weeks ahead.
We all need to take some time to sit down, take stock of things, and plan ahead. Listen to this episode to discover the things to focus on as you review the last period and formulate strategies for the next.
In this episode, you will learn . . .
How to determine if you're adding value to the market

The primary criteria for making decisions on who to connect, network and surround yourself with

How regular reviews help prevent negative surprises in your business

Why being adventurous and keen to explore new things and places benefit your life

The importance of crafting periodic reviews that are relevant to your business, values, and aspirations
Question:
What are your top four goals for this month?
SUBSCRIBE ON ITUNES
LEAVE A REVIEW