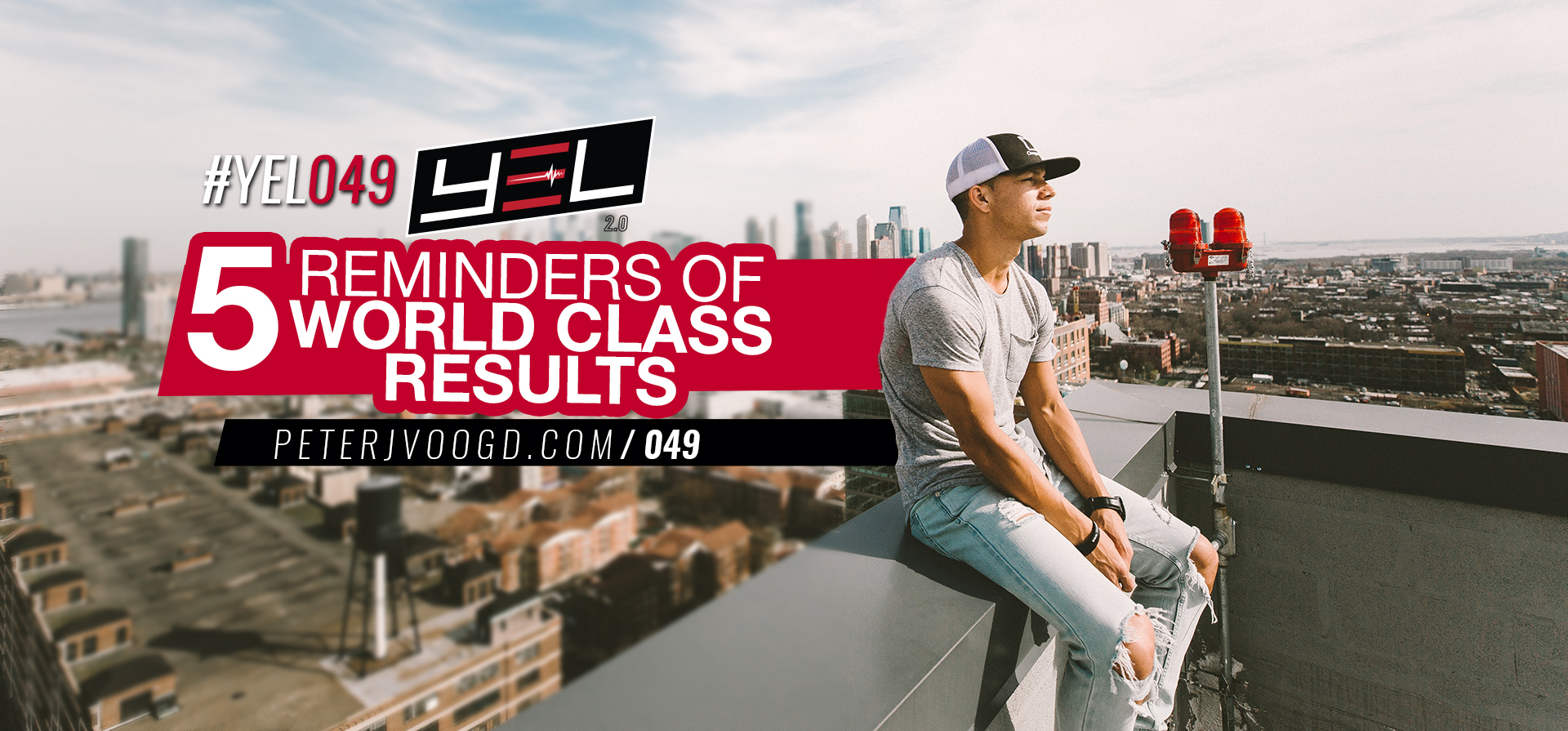 18 May

5 Reminders of World Class Results

SUBSCRIBE ON ITUNES LEAVE A REVIEW

EPISODE SHOW NOTES

Get real results as I detail five of the most important reminders that will improve your life and business. Consuming the right information is crucial to operating at peak optimal capacity, earn peace of mind and living out your legacy – it's one of our most comprehensive and tactical episodes yet so take note on what you should be focusing on right now to dynamically improve your results.

In this episode, you will learn . . .
The reasons why establishing a morning routine is a game changer for anyone

How to devote your time, energy and resources to your craft

The importance of choosing a good example to emulate

The effect of adjusting your speed of implementation based on relevant information

The five tactical things you should be focusing on to see immediate results
Do your toughest task first
Click To Tweet
Don't get caught up in distractions
Click To Tweet
Let your vision guide you, not your current circumstances
Click To Tweet


What morning routine would be ideal to set up your day for success?