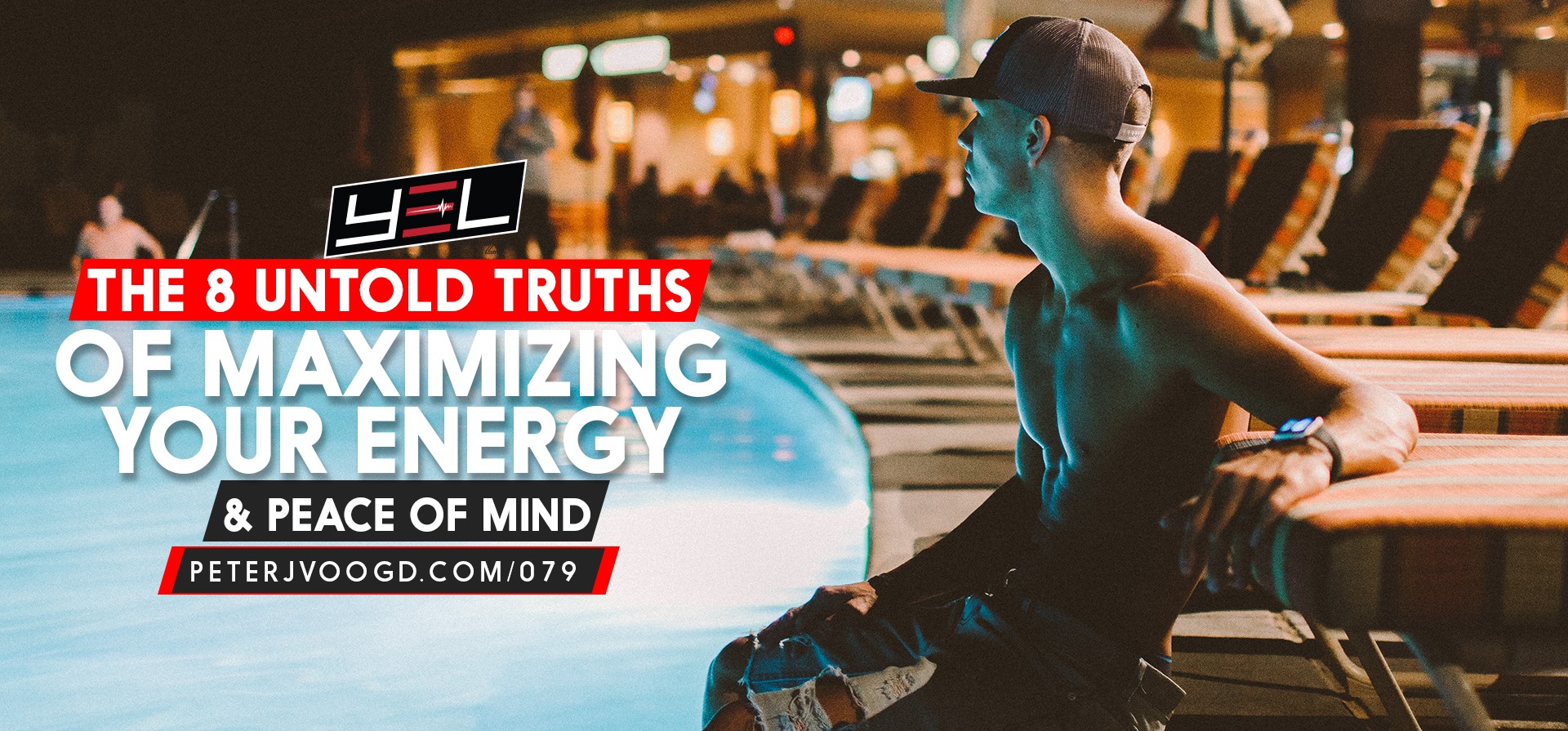 08 Feb

THE 8 UNTOLD TRUTHS OF MAXIMIZING YOUR ENERGY & PEACE OF MIND – PART I

SUBSCRIBE ON ITUNES LEAVE A REVIEW

EPISODE SHOW NOTES


How do you maximize your energy and peace of mind while on the daily grind?

Today's episode is very dear to my heart. What I'm going to share with you has changed my life, my sales team's life and the overall trajectory of how my life has turned out.

We are going to talk about not only creating an energy explosion in your life but also the importance of health and peace of mind.

These are biggest untold truths that I've experienced first hand and learned in the last 10+ years. I'm obsessed with making sure anyone I come in contact with or listens to my podcast, doesn't have any more regret.

Time is a scary thing because you can never get it back so it's important you make the right decisions and those your future self with thank you for!

In this episode, you will learn . . .

First 4 Untold Truths of Maximizing Your Energy & Peace of Mind

The three types of lives that people are living right now

Best practices for a

prizefighter

routine

How to apply the 60-20-60 principle
People mentioned:
Mark Wahlberg
Denzel Washington
Richard Branson
Elon Musk
OprahLebron James
Steph Curry
Mother Teresa
Tony Robbins
Drake
Having energy gives you a very big competitive advantage Click To Tweet
Celebrating weekly progress vs. perfection Click To Tweet
When you are stronger physically, you are stronger mentally Click To Tweet


WHAT ARE YOU CURRENTLY FOCUSING ON TO MAXIMISE YOUR ENERGY AND PEACE OF MIND?