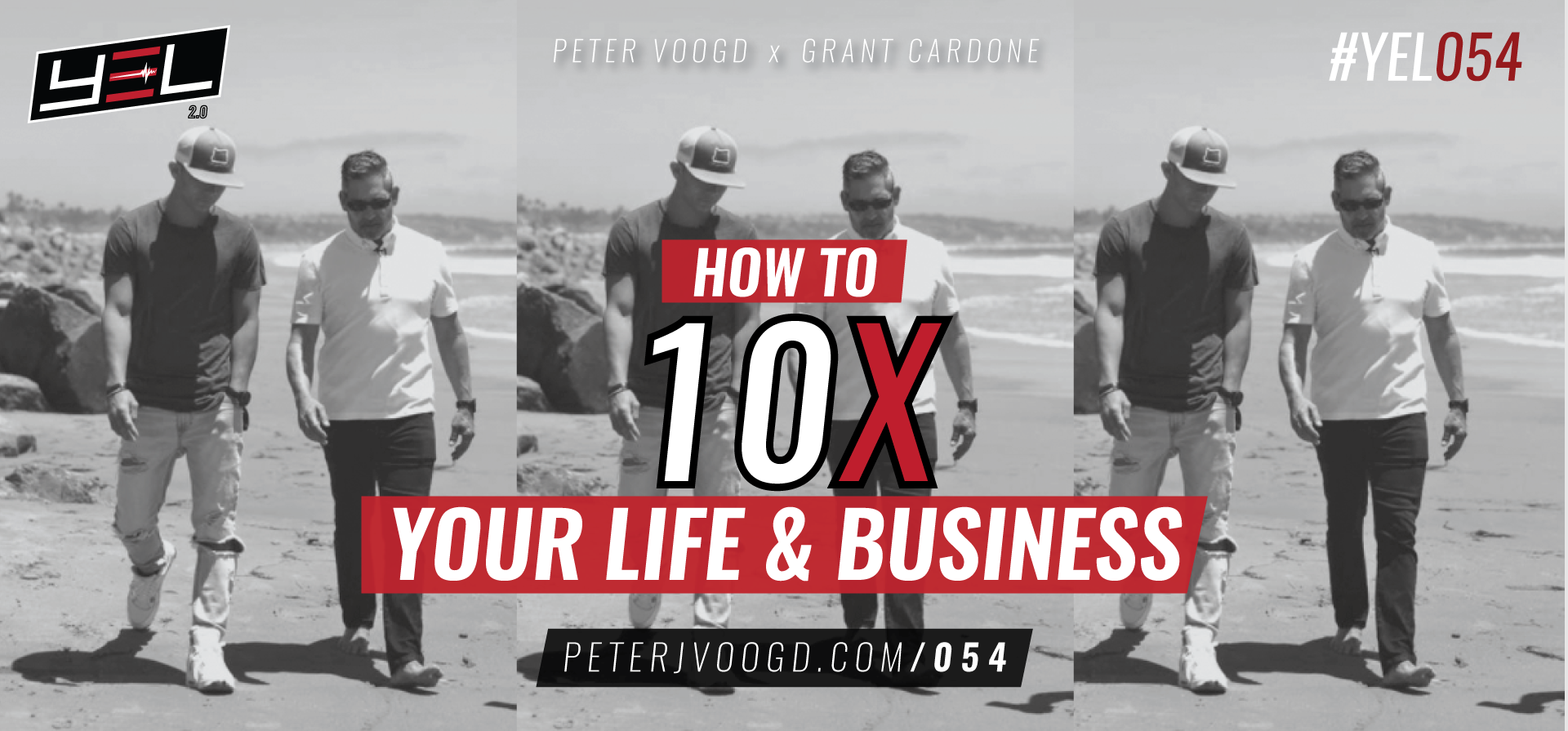 06 Jul

How To 10X Your Life & Business With Grant Cardone

SUBSCRIBE ON ITUNES LEAVE A REVIEW

EPISODE SHOW NOTES

Are you ready to level to 10x your life and business? What separates entrepreneurs with massive results and those without is "loving what you hate". People don't have money because they don't understand money. They are broke and struggle with money because they have the wrong vehicle not just because they are lazy or young.

In this episode, I speak with world class New York Times bestselling author, international speaker, business innovator, social media personality, top sales trainer and the person behind the 10X, our guest today, Grant Cardone. You don't want to miss this!

In this episode, you will learn . . .
How Grant is catering to different kinds of audiences.

Steps on how to connect with influencers using social media.

Numbers that people should have that consider them rich and can live comfortably.

How he experimented his life journey based on going from being broke to rich and then wealthy.

The importance of scaling your business and how to do it right.

The importance in creating content that scales to write a book.
Don't 'learn'...'know'
Click To Tweet
People should figure out their money first
Click To Tweet
Love what you hate
Click To Tweet


WHAT IS YOUR BIGGEST TAKEAWAY FROM GRANT CARDONE?