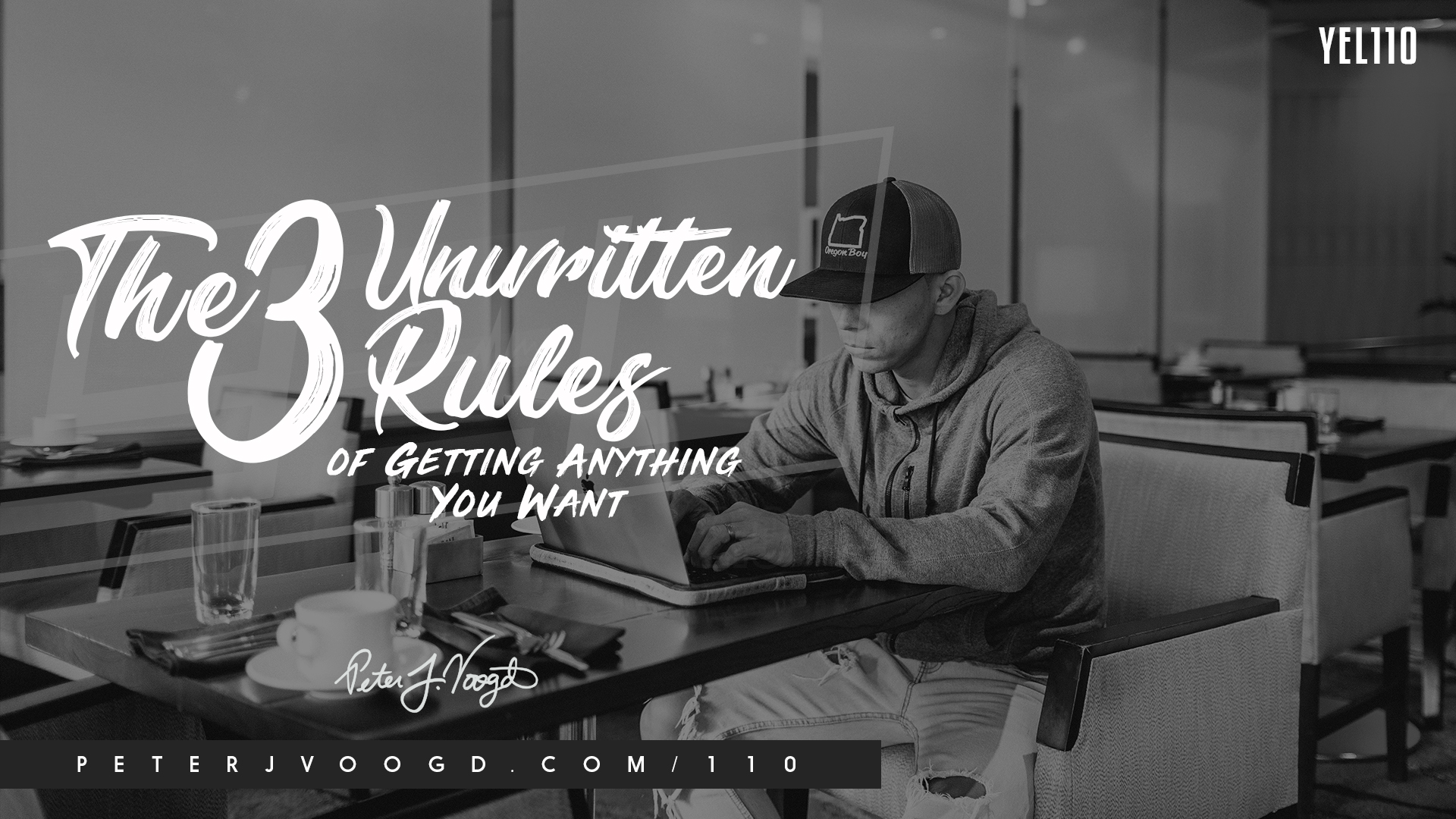 13 Sep

The 3 Unwritten Rules of Getting Anything You Want

SUBSCRIBE ON ITUNES LEAVE A REVIEW

EPISODE SHOW NOTES
Do you know what it takes to get to whatever it is that you want? In this week's podcast, I will be sharing the secrets in attaining whatever it is that you want in life by focusing on your belief system and organising your life around the standards you set for yourself.
It starts with defining exactly what you want, why you want it and what you're willing to give up. Sacrifice, obsession, and having deep reasons are the biggest factors to achieving results.
By getting the best strategies, resources and mentors puts you on the 'pathway of power'. Instead of trying to do everything on your own, you need to leverage technology and delegate – if there is someone who can do something 80 percent as good as you, simply delegate it.
When you mix your strengths with what you're passionate about to help solve a problem that people care about, you're well on your way to building a successful brand.
If you want to cut your learning curve in half and be one step closer in attaining everything that you desire in your life, this week's podcast is for you!
In this episode, you will learn . . .
What it takes to get what you want in life

Utilising the 'Pathway of Power' to obtain everything you want

The biggest key in building a successful brand
Watch the full youtube video below:
PROGRAMS
Learn More About 'Game Changers Academy'
BOOKS
6 Months to 6 Figures Action Plan (FREE)
SOCIAL MEDIA
Let's Connect on Social Media:
Follow Peter Voogd
Your reasons always come first and results come second Click To Tweet
Your life will organise around the standards that you have set for yourself Click To Tweet
If there is someone who can do something 80 percent as good as you, delegate it. Click To Tweet


WHAT SACRIFICES WILL YOU MAKE TO ATTAIN WHAT YOU TRULY WANT IN LIFE?