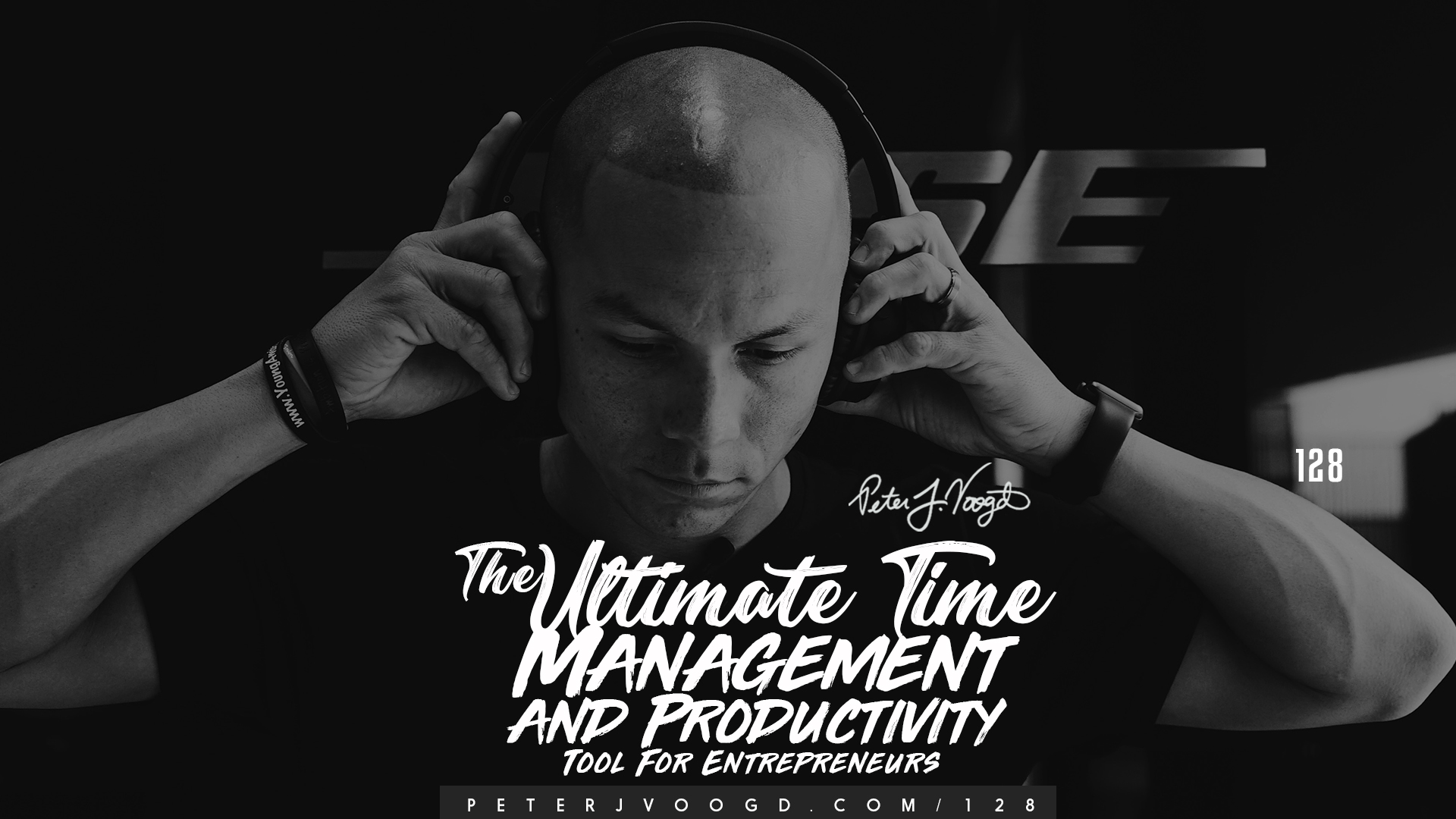 17 Jan

The Ultimate Time Management and Productivity Tool For Entrepreneurs

SUBSCRIBE ON ITUNES LEAVE A REVIEW

 
Episode show notes
There is nothing that will make a bigger impact on your bank account and overall success than learning how to master planning. I can assure you that if you tune in this week's podcast, you will gain the ultimate competitive advantage going into the new year.
For the past year, I've been working behind the scenes on something with my biz partner Justin Weeks that we knew was needed at the highest level. THIS IS THE FIRST EVER ALL-IN-ONE PRODUCTIVITY AND TIME MANAGEMENT JOURNAL.
Now if there's one thing that I've learnt in the last 15 years of my life that has catapulted by business, peace of mind, my success and my happiness is by having clarity on how I can truly maximize my time.
Justin's business grew by 50% within the first month. Justin's key takeaway from his achieving such growth in his business, was the importance of maximising and leveraging your time.
The biggest part of being able to shift your level of leveraging time, is by prioritising what's important. Journaling has helped me to become more intentional with who and how I am spending my time. Because every second that goes by, you are either gaining ground or losing ground. That's why it's so important to truly value your time and maximize every bit of life that you can. If you don't value your time, nobody else will.
We all have the same 24 hours as Oprah, as Michael Jordan, as Richard Branson, Elon Musk. What is the biggest difference between those who struggle, and those who thrive? Those who thrive understand how they can maximize their time through systems and through things that actually give them clarity and roadmaps on what to do.
We want this productivity journal to be a road map for you to follow so that we can almost guarantee that you're maximizing your time and efficiency so you don't have to spend hundreds of hours on the things that do not elevate your life.
Justin and I have gone through so many journals and we believe that there has always been something missing. We wanted to create a journal that has everything – from actual time management tactics and tips – to weekly and monthly reviews and something you can track your wins on. We made sure that we are focused on offering you the best possible journal.
There's nothing more important that living a life in your terms and it's finally here… A proven system for entrepreneurs focused on maximizing productivity, exponentially growing their income, and creating more autonomy than ever before.
Are you ready to elevate your life?
In this episode you will learn…
How to maximise your time through a proven road map

Why time management is so important to elevate all aspects of your life and business

How to become successful by leveraging your time

How to become more intent in how and who you spend your most precious commodity of time with
Pre-order the first ever all-in-one Time Management & Productivity Mastery Journal at 30%-38% off at www.achievingautonomy.com/family/ –  You don't want to miss out on this massive discount! Discount will only last until the end of this week! Get yours today!

Watch the full youtube video below:
PROGRAMS
Learn More About 'Game Changers Academy'
BOOKS
6 Months to 6 Figures Action Plan (FREE)
SOCIAL MEDIA
Let's Connect on Social Media:
Follow Peter Voogd
Live a life in your terms and and be intentional about how you spend your time because every second you're either gaining ground or losing ground Click To Tweet
If you don't value your time, nobody else will Click To Tweet
Later never comes. Nothing's ever going to align if you're waiting for things to be perfect before you invest in yourself and actually maximise your time, good luck in this new economy. Click To Tweet


ARE YOU LEVERAGING AND SPENDING YOUR TIME ON THE THINGS THAT WILL ELEVATE YOUR SUCCESS?