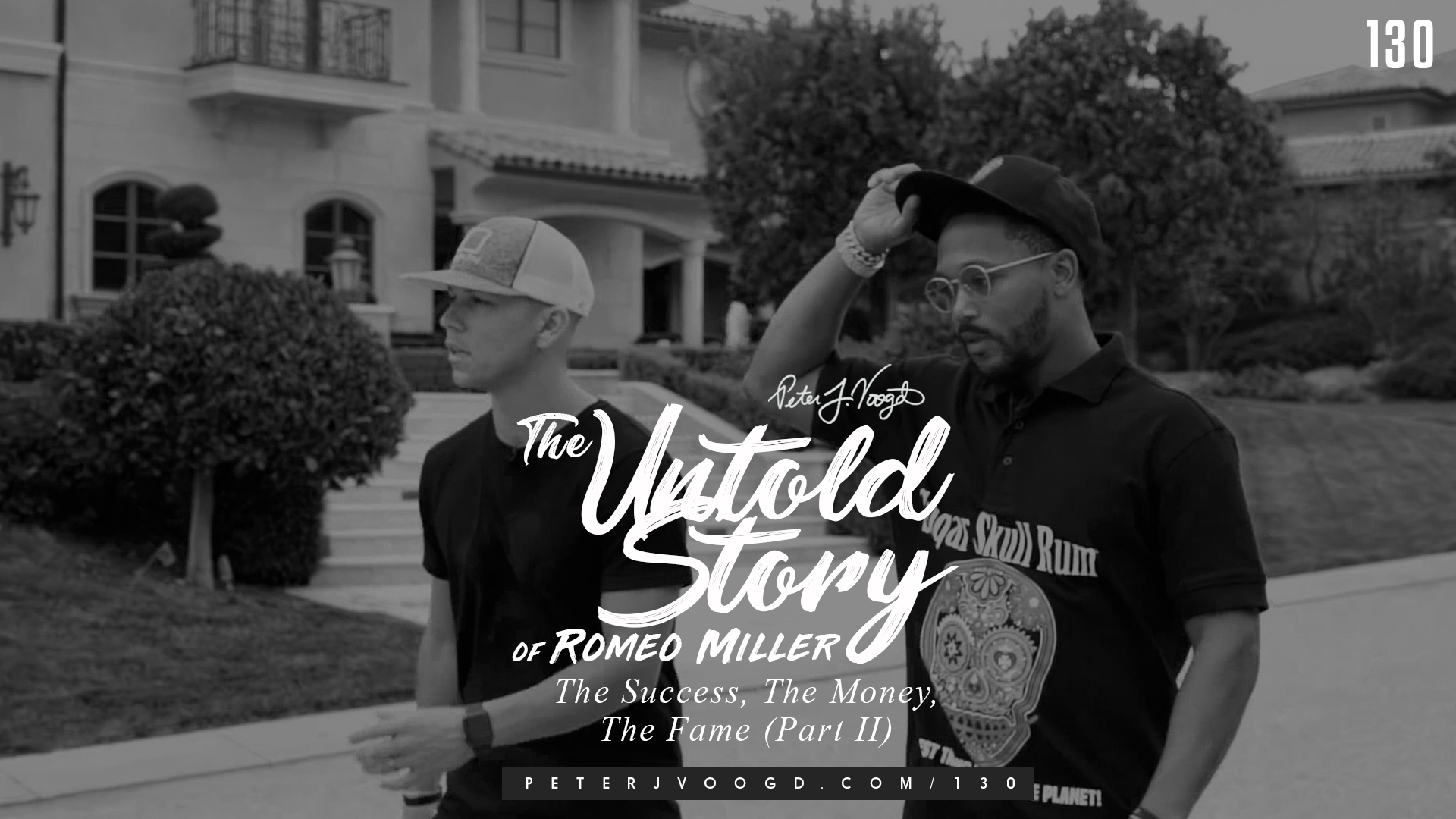 31 Jan

The Untold Story of Romeo Miller – The Success, The Money, The Fame (Part II)

SUBSCRIBE ON ITUNES LEAVE A REVIEW

 
Episode show notes
This week we welcome back our very special guest Romeo Miller! We continue to dive deep into his philosophies in life and what it takes to be successful.
For anybody chasing their goals and dreams, there will always be people doubt you and won't understand your journey. What you need to remember is that it wouldn't be your journey if you were doing it for them.
Most people think that happiness has a direct correlation with success and money, but it really doesn't. There are so many people who are "successful" or "rich" yet are far from feeling fulfilled or decide to take their own lives.
Success is never going to be easy. It's through hard work, dedication and education. It is so important to master your craft over becoming just a super rich, popular person because when it's gone, it's gone.
Make sure you tune in this week's episode as we continue to unravel the great mind of Romeo Miller and what it truly takes to be a person who can do good and also succeed in your business.
Let's dive in!
In this episode you will learn…
Why education is so important to succeed in your business

How to get past those who doubt your goals and dreams

How to master your craft and become more than just 'successful' and 'rich' in life

Why it's important to do what's right
Watch the full youtube video below:
PROGRAMS
Learn More About 'Game Changers Academy'
BOOKS
6 Months to 6 Figures Action Plan (FREE)
SOCIAL MEDIA
Let's Connect on Social Media:
Follow Romeo Miller
Follow Peter Voogd
It's not about what you have, it's not about how much money, the fame - it's about if you're a good person Click To Tweet
If there's anybody out there chasing their dreams and goals, naysayers are gonna come with it and not understand your journey but it wouldn't be your journey if you was doing it for them Click To Tweet
I don't live for man, I live for God Click To Tweet


WHAT ARE YOUR GOALS AND DREAMS?