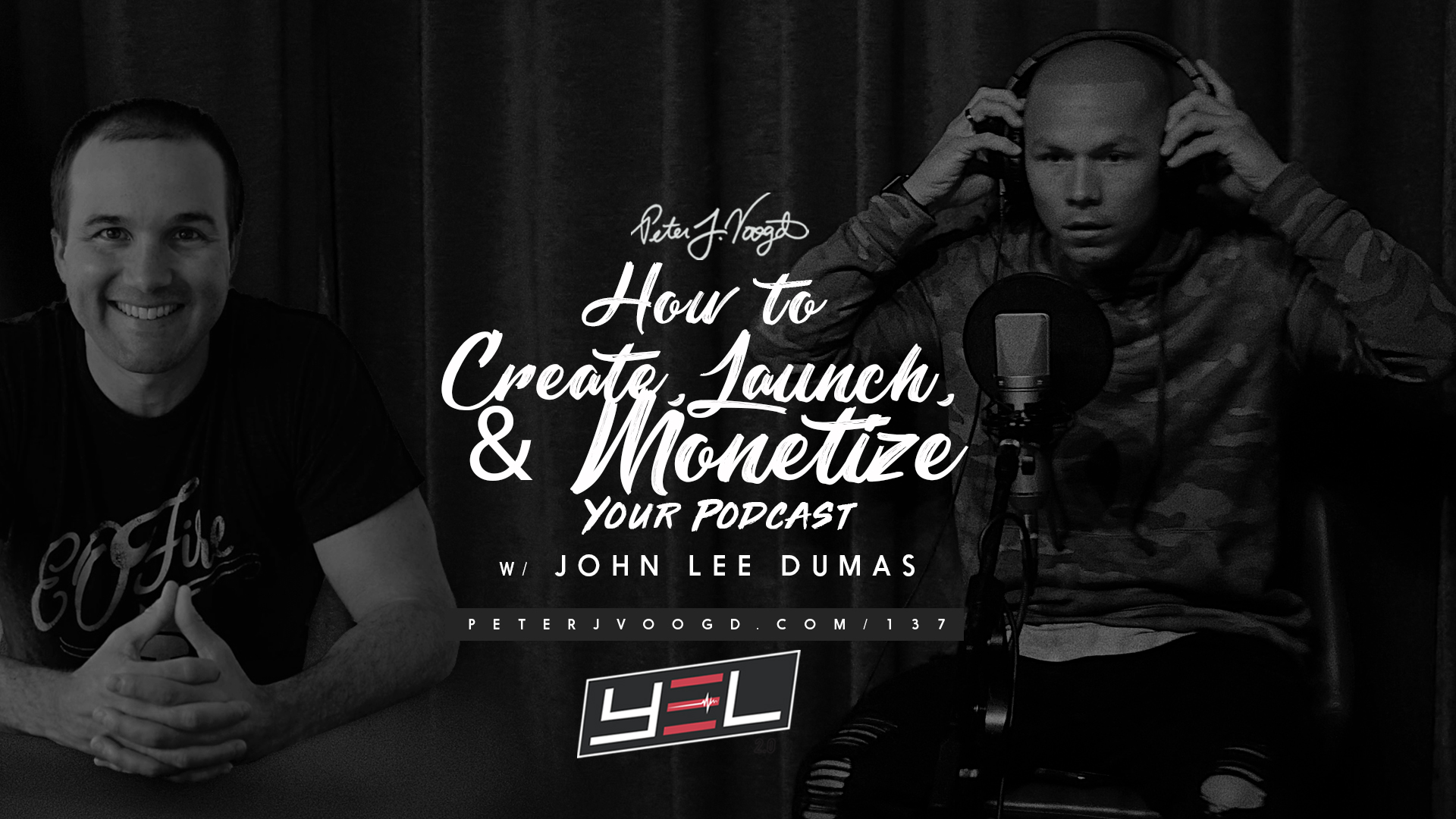 21 Mar

How to Create, Launch, & Monetize Your Podcast w/ John Lee Dumas
EPISODE SHOW NOTES
So I have had lots of people ask me this question; How do I start and build a profitable podcast? Well, not only does it take guts but requires the ability to discover your voice, audience and unique selling point. The truth is a lot of people want to speak but don't take ownership of their chosen topic and aren't articulating their message. They are interested in the results and but have not done their due diligence with understanding and implementing a proven process.
In this week's episode, we have John Lee Dumas, a podcasting giant as our guest! John is a retired army officer and an accomplished podcaster with over 7 years experience, 2100 episodes and over $15 million in profit and sales.
He is one of the most sought after keynote speakers and pioneers of podcast shows. He has traveled the world sharing his compelling story of how he became an accomplished podcaster earning six figures in just 13 months.
John speaks about his dark years during his career and how he discovered his unique voice, show, and audience. He needed a daily show with fresh episodes that inspire entrepreneurs and aspiring entrepreneurs to transform their lives and be the best in all they do.
If you are ready to discover the secrets to becoming a successful podcaster and learn from one of the best in the industry, join us on this week's episode. You don't want to miss!
Let's dive in!
In this episode you will learn…
The fundamental steps to creating a profitable podcast

How to discover your voice and the importance of sharing your key message

How to create your show and attract your target audience
100 % FREE! MOST TACTICAL AND COMPREHENSIVE TRAINING!
CREATE, LAUNCH, GROW AND MONETIZE YOUR PODCAST!
MAKE SURE YOU DON'T MISS OUT!
QUESTIONS:
1. WHAT IS YOUR BIGGEST THREAT TO STARTING A PODCAST?
2. WHAT POSSIBLE STEPS WILL YOU TAKE TO OVERCOME THIS CHALLENGE?
GAMECHANGERS ACADEMY
#1 Academy for Gen-Y/Millennial Entrepreneurs
One of the Premier Networking Communities
Millionaire Guest Speakers/Exclusive Mastermind Calls
Over 200 Testimonials
APPLY FOR THE GAME CHANGERS ACADEMY NOW!