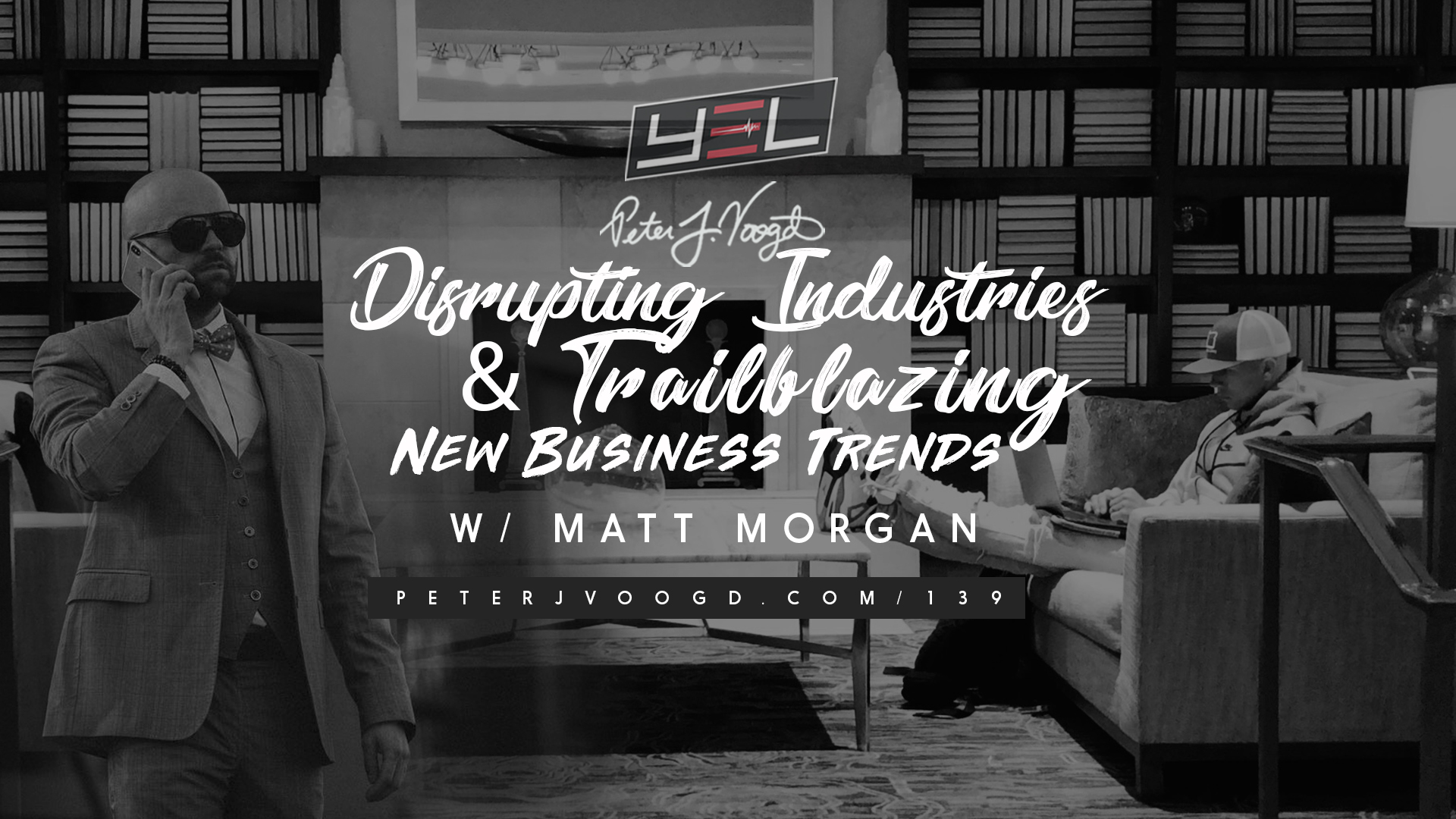 04 Apr

Disrupting Industries & Trailblazing New Business Trends w/ Matt Morgan
EPISODE SHOW NOTES
Does your business empower and inspire you to take your life to the next level greater than just a monetary return? What most people don't realise is that starting a business goes beyond the much anticipated profits. You need to have the right mindset, persistence, connection and ability to make the right decisions.
In this week's podcast, we have a special guest who has moved from being a broke, naïve, and shy boy to an international businessman. Matthew Morgan is the co-founder of multiple companies such as Reef Dispenaries, Slapps Underwear, a real estate mogul and consultant for many companies.
Matthew will be sharing how he developed a business mindset as kid, left his $75,000 year job to pursue his dream in real estate. The secret to this was simple, "I never took NO for an answer, I connected with the big money guys and persisted until I got what I wanted." The power of the mind is so powerful that it will get you thinking and creating things that never existed.
If you want to live a world class life and be successful in both your life and business, you need to realise that it requires mental toughness and dedication. The hard truth is that success is never going to be easy. But once you embrace the challenges and embody your passion within your business and life it will lead you to greater fulfilment.
In this episode you will learn…
How to identify your passion and create the best business out of it

How to connect with the big money guys and make your business work

How to identify weaknesses and take advantage of it
QUESTIONS:
1. WHAT IS YOUR GREATEST OBSTACLE IN ACHIEVING SUCCESS IN YOUR BUSINESS?
2. HOW DO YOU PLAN TO OVERCOME IT
GAMECHANGERS ACADEMY
#1 Academy for Gen-Y/Millennial Entrepreneurs
One of the Premier Networking Communities
Millionaire Guest Speakers/Exclusive Mastermind Calls
Over 200 Testimonials
APPLY FOR THE GAME CHANGERS ACADEMY NOW!