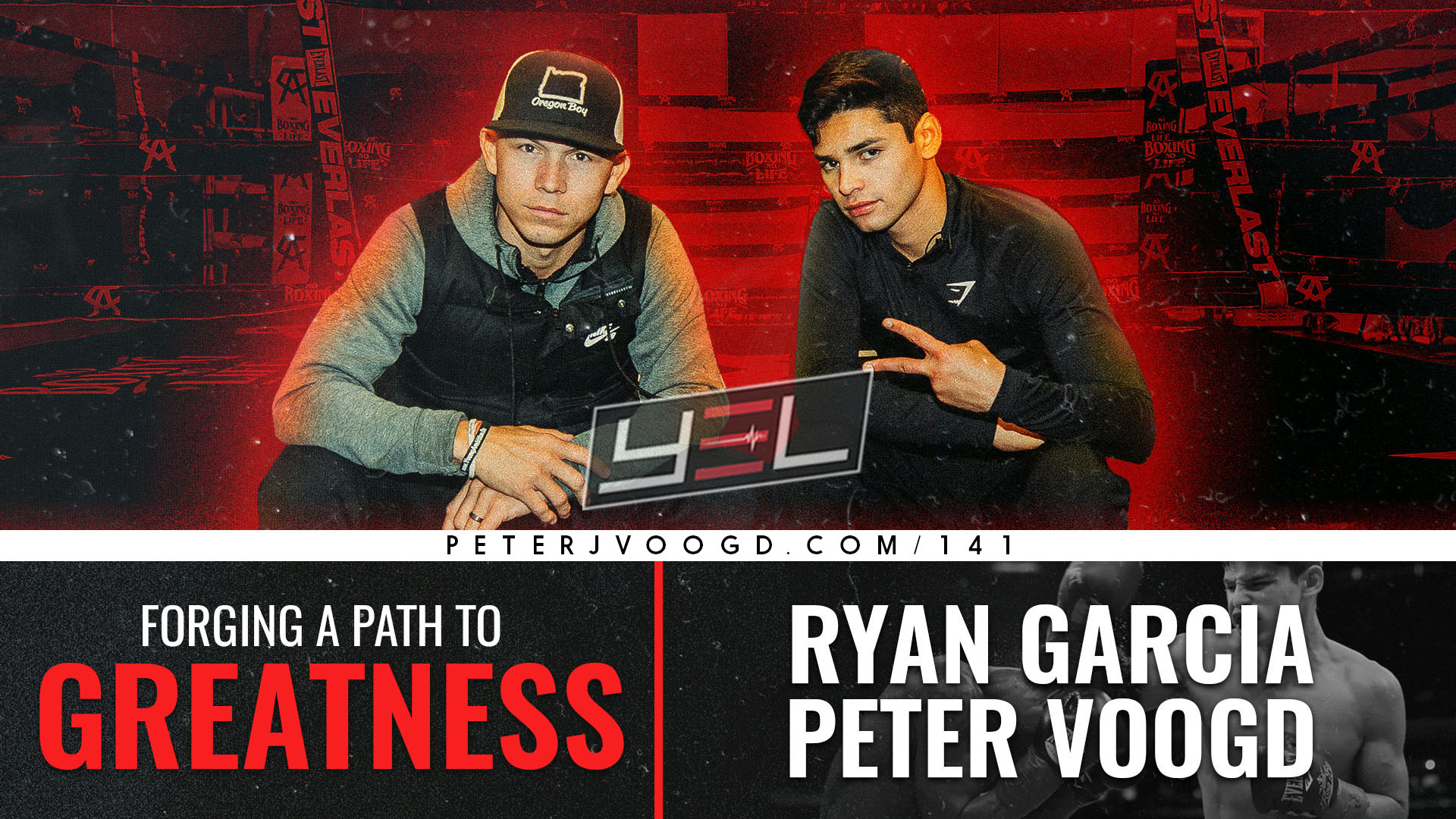 18 Apr

Forging A Path To Greatness W/ The Young Phenom Ryan Garcia
EPISODE SHOW NOTES
What does it take to forge a path to greatness?
This is one of the most common questions I get from young individuals who want to start a successful business or career. Personally, my biggest learning lessons have not only come from successful entrepreneurs but also the greats from various industries.
In this week's podcast we have a special guest, Ryan Garcia! Ryan's an American professional boxer in the Lightweight division. At only 20 years old, Garcia has an undefeated record of 18-0, but more impressive is his unshakeable mindset, and extreme confidence that he'll achieve greatness. Although, now a phenom professional boxer and ESPN's prospect of the year (2017), Ryan started boxing at the age of seven after quitting the not so successful brief interest in baseball.
The secret to his passion and success was simple; "My baseball team got the fourth position, and I knew I was better than that; I made a decision not to base my success on anybody else. Every year came with its obstacles, but I was determined to push beyond my limits and set new records."
You don't need to be a boxer to understand what it takes to achieve true greatness. You've got to fight through the pain, be passionate and push beyond your limits because this is what separates you from others.
You have the power to become whoever you wish to be as long as you are determined to identify your strengths and weaknesses.
Are you ready to overcome your fears and become the most successful business owner or professional the world has ever seen? Tune in to this week's podcast and discover how Ryan moved from a total failure to limelight at a tender age. You don't want to miss this!
Let's dive in!
In this episode you will learn…
How to identify your passion and driving force

How to push beyond your limits to achieve your goals

How to remain at the top of your game

How to identify your strengths and weaknesses and use it to your advantage
Watch the full youtube video below
QUESTIONS:
1. WHAT DO YOU NEED TO BECOME THE BEST IN WHAT YOU DO?
2. HOW CAN YOU PUSH BEYOND YOUR LIMITS?
GAMECHANGERS ACADEMY
#1 Academy for Gen-Y/Millennial Entrepreneurs
One of the Premier Networking Communities
Millionaire Guest Speakers/Exclusive Mastermind Calls
Over 200 Testimonials
APPLY FOR THE GAME CHANGERS ACADEMY NOW!