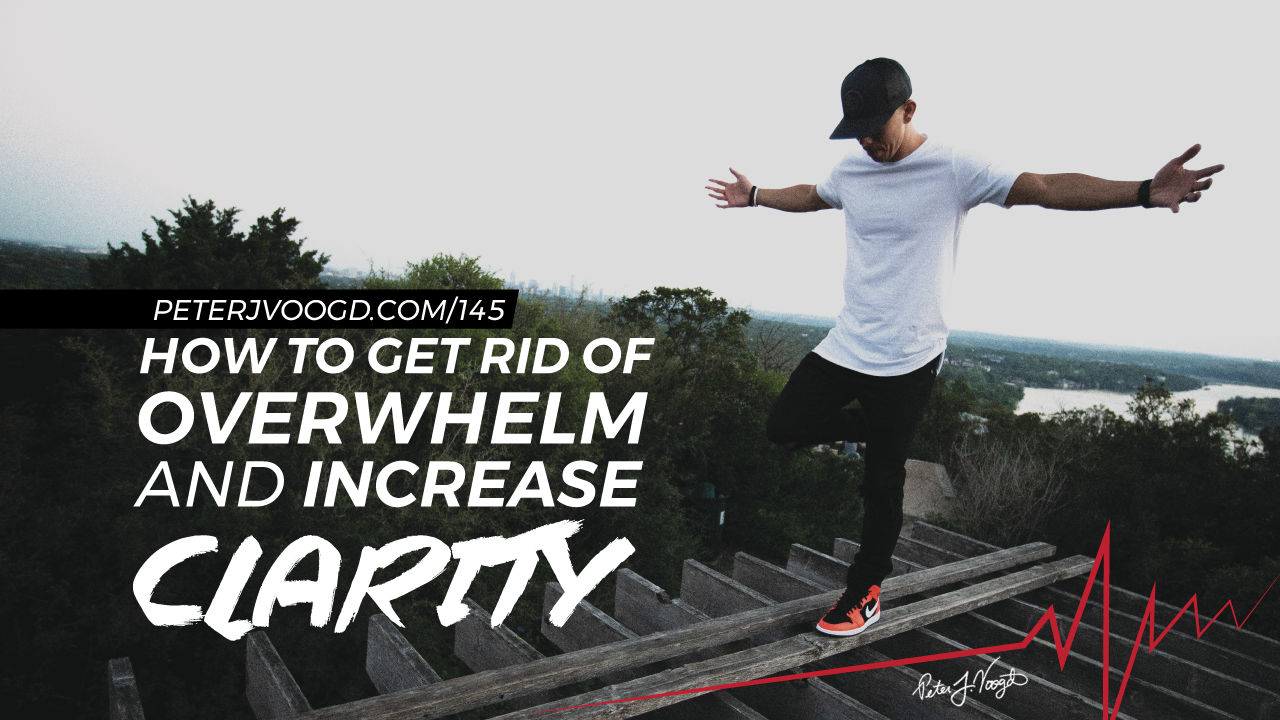 16 May

How to Get Rid of Overwhelm and Increase Clarity
EPISODE SHOW NOTES
Are you currently struggling with overwhelm and stress in your life and business?
Let me share with you more about my story.
In 2008 and 2009, I went through the biggest transition and frustration in my life where where I pissed away all my savings and was dead broke. I was taking too many opinions, was frustrated, and insecure with my current results. Fast forward to 2011, when I finally got a mentor and understood the power of your circle of influence, I started seeing success.
With a bigger vision and bigger success comes a higher level of problems and expectations. Scaling out your business and building a bigger team, requires more responsibility – and for me, with that came more stress.
If you don't have the right guidance, mentorship, perspective and understanding of what success really is, you'll still experience the same old problems of stress and frustration.
Now, what's important to recognise is that stress is actually a good thing – it's part of greatness. All great achievers like speakers, authors, actors and athletes will be overwhelmed, but it's how you deal with it now you respond that determines what happens next.
Whether you run a hundred dollar company or a million dollar company, overwhelm is a real threat to your clarity and sense of focus. You need to deal with it.
It's important to continue to progress, become more successful through delegation, leverage and these activities that I'm going to be sharing on today's podcast episode.
Want to know how? Join me on and learn about the 3 key activities to increase your clarity. Let's dig in!
In this episode you will learn…
How to Identify specific causes of overwhelm in your business

Why you should track your progress over 60 to 90-day intervals

The best way to build meaningful relationships and avoiding draining ones.
Watch the full youtube video below
QUESTIONS:
1. WHAT'S YOUR BIGGEST TAKEAWAY TO CLEARING YOUR MIND SO YOU CAN FOCUS ON WHAT'S IMPORTANT?
GAMECHANGERS ACADEMY
#1 Academy for Gen-Y/Millennial Entrepreneurs
One of the Premier Networking Communities
Millionaire Guest Speakers/Exclusive Mastermind Calls
Over 200 Testimonials
APPLY FOR THE GAME CHANGERS ACADEMY NOW!