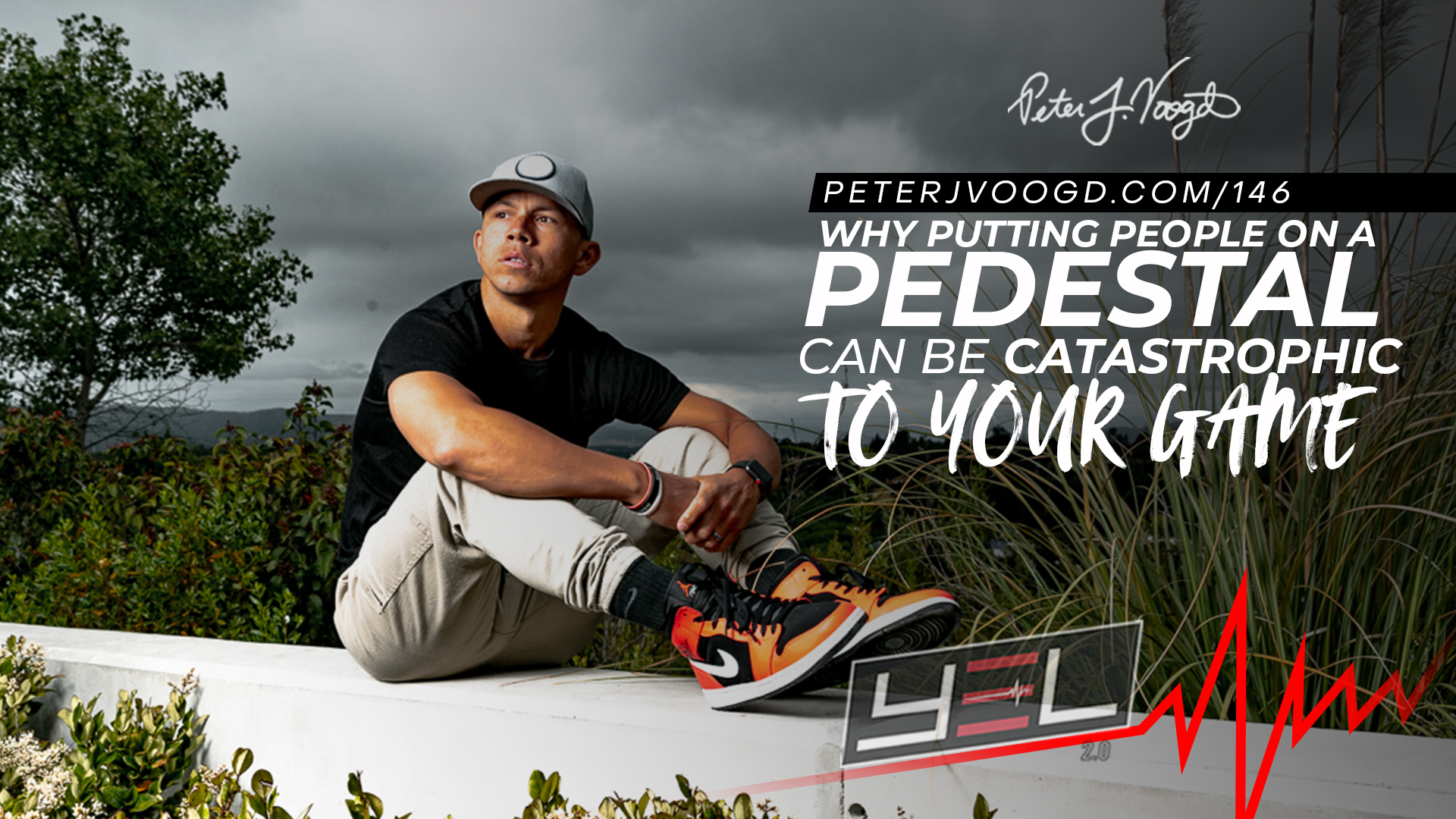 23 May

Why Putting People on a Pedestal can be Catastrophic to your Game
EPISODE SHOW NOTES
What is the difference between you and people that have mastered their crafts?
There is this story that I will never forget. I was watching David Blaine, the magician. He does the most insane stunts ever. Every time I watched him perform, I felt like there's no way I could do any of that stuff. Then they asked him in an interview, "what's your biggest fear?" This guy has been underwater, he's narrowly escaped death about five times, and he has swallowed gasoline. Then, David Blaine says "my biggest fear is public speaking.
I could never get in front of 500 people and speak." At the time, I had just spoken in front of 3000 people in Dubai. Then, it occurred to me: he's just like me, but he has a different fear. I would never want to do those things that he does..
In today's society, it seems normal to put other people on pedestals and think we can't achieve the same level of success. The truth is, you can. And it's about recognizing your unique gift you want to serve the world. What makes someone successful is the amount of time they have put into mastering their craft.
If you can put that much time into it, people will see you the same way. You see skateboarding videos of people crushing it but you don't see the hundreds of hours where they failed at a trick and maybe even broke their ankles. You just see the amazing video, right? It's the same thing with entrepreneurship – when you're grinding, having early nights, late mornings, and putting in thousands of hours, then you put a video up, and people go: "Oh my gosh, that person is amazing and you look like an overnight success!!". The reality is, you know how much time you put in.
The secret to mastering your craft is putting in time; but what exactly should you spend that time doing?
Let's find out!
In this episode you will learn…
Practical steps to become a master of your craft

How to deal with haters

How to achieve success like celebrities you adore
Watch the full youtube video below
QUESTIONS:
1. WHAT DOES YOUR NEXT LEVEL LOOK LIKE?
2. WHAT IS THE MOST EFFICIENT AND EFFECTIVE WAY TO GET TO THAT NEXT LEVEL?

GAMECHANGERS ACADEMY
#1 Academy for Gen-Y/Millennial Entrepreneurs
One of the Premier Networking Communities
Millionaire Guest Speakers/Exclusive Mastermind Calls
Over 200 Testimonials
APPLY FOR THE GAME CHANGERS ACADEMY NOW!