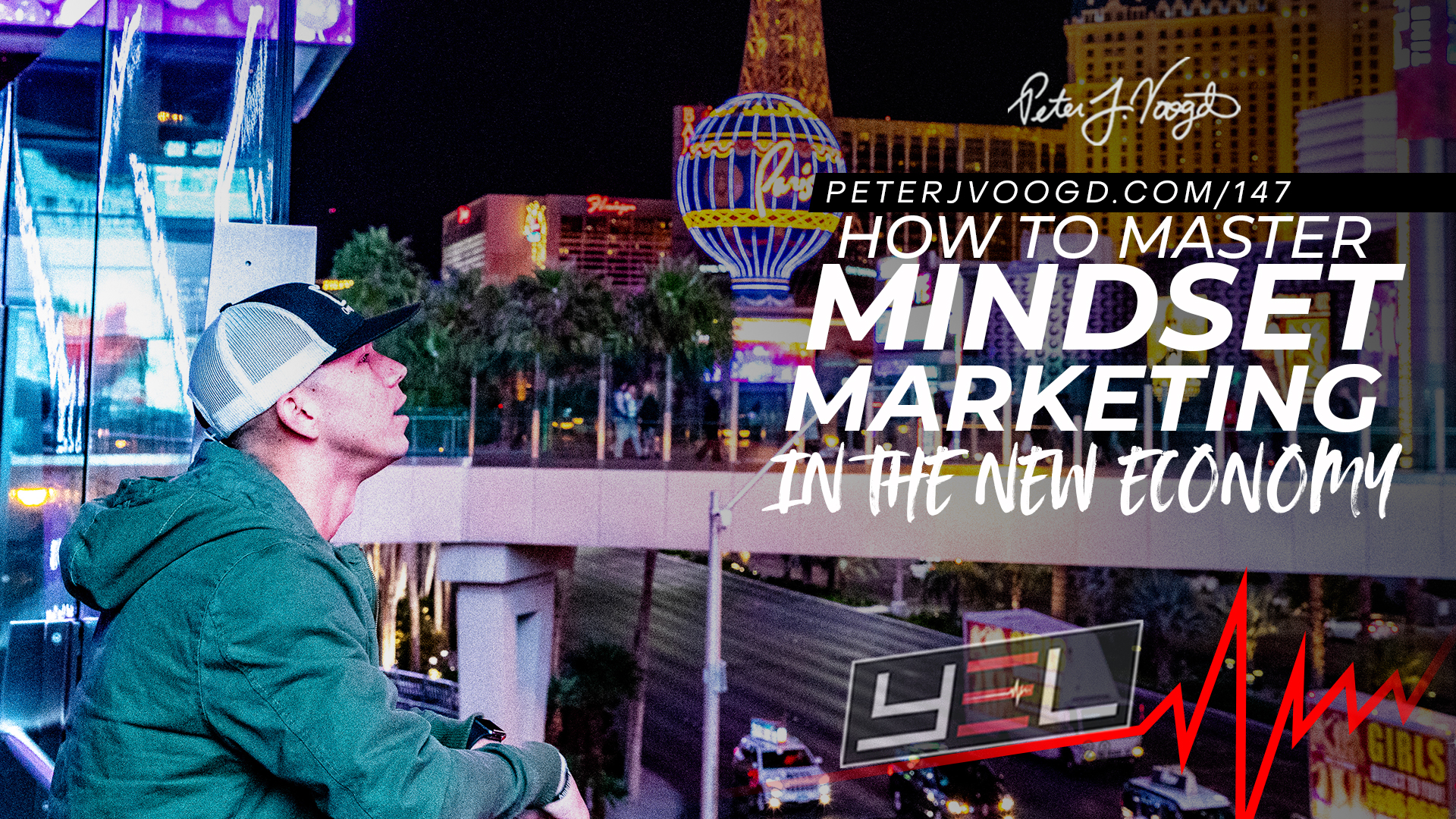 30 May

How to Master Mindset Marketing in The New Economy
EPISODE SHOW NOTES
What do you do when nothing goes your way? What becomes your mindset?
Just recently, there was a sudden death in our family, it was a devastating experience for us. But a lot of people relied on me, I was their rock.
So I did what I had to do, step up and endure.
Mental toughness and emotional intelligence are what separates leaders from great leaders. It starts with an awareness–I was able to recognize my own emotional state and what was causing it, realizing that helped me recognize others' emotional state easier. I was able to see things from their perspective.
The journey is not easy. This emotional shift did not come overnight, it will take experience and bravery to get to a state where you have control over your emotions, and the sense to make the right decisions.
Choosing to always get back up through rough times, no matter what, takes strength. It's focusing on expanding your capacity to endure–to be mentally tough to face challenges life will give. This is the sign of a great leader.
This mindset of focus and awareness can help you engage with people in a way that draws them to you in respect, making relating, building relationships, and overall, being an effective entrepreneur, so much easier. Either you control your emotions or your emotions control you. You have to come out on top.
Life is tough but you can be tougher—that's why it's important to remember the value of having a strong, and focused mindset, this is what we'll be talking about in this podcast episode.
Join us and learn about the five bulletproof steps that I've learned in my own journey to become mentally tough. Let's dig in!
In this episode you will learn…
The importance of making tough choices in your life and how they will make your life easier in the future

How you can respond better: taking a step back and evaluating your decisions—and emotions better

Why understanding others' perspective is important in building successful relationships
Watch the full youtube video below
QUESTIONS:
1. WHAT ARE THE THINGS YOU'VE DISCOVERED WHEN YOU SHIFTED YOUR PERSPECTIVE?
GAMECHANGERS ACADEMY
#1 Academy for Gen-Y/Millennial Entrepreneurs
One of the Premier Networking Communities
Millionaire Guest Speakers/Exclusive Mastermind Calls
Over 200 Testimonials
APPLY FOR THE GAME CHANGERS ACADEMY NOW!