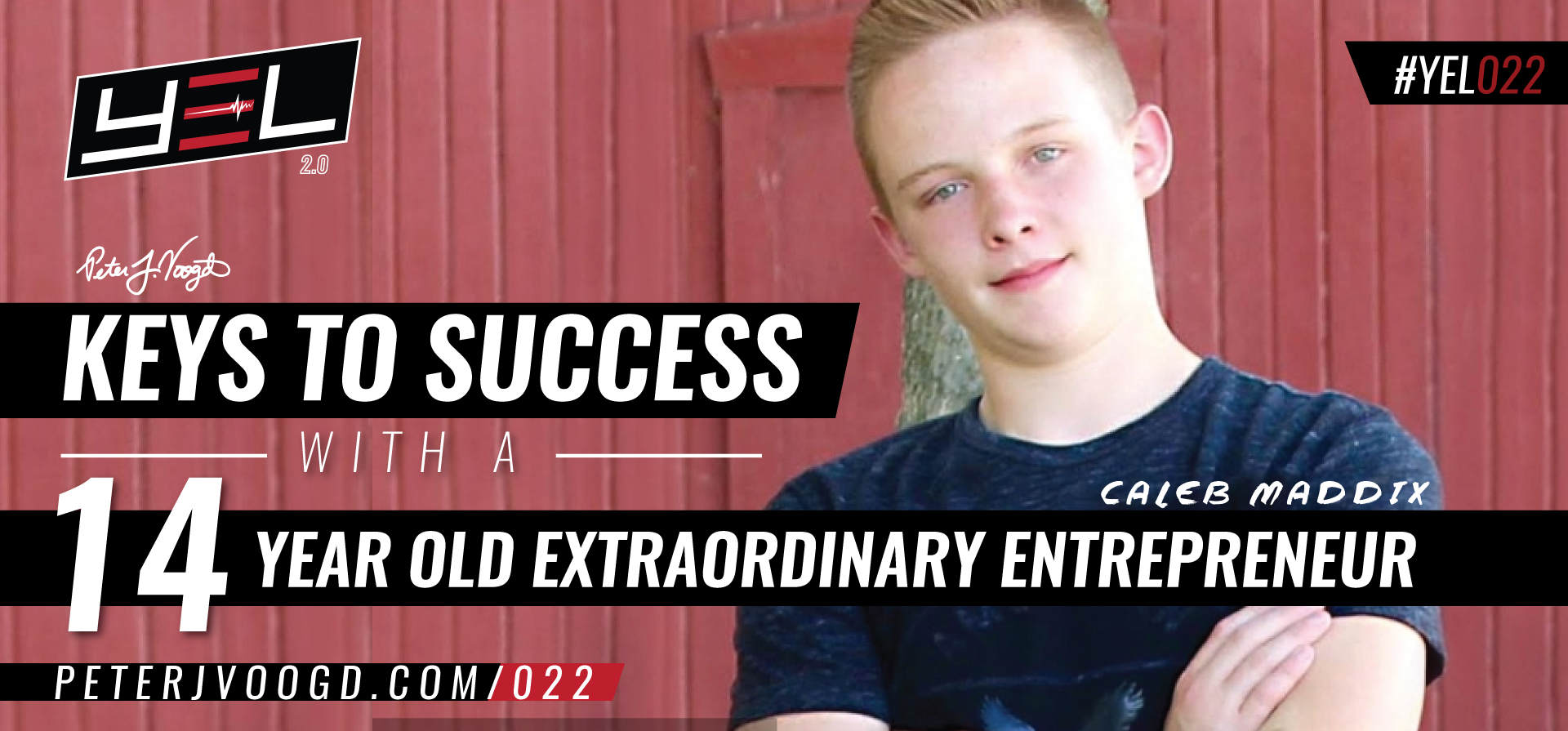 22 Sep

Keys To Success With A 14 Year Old Extraordinary Entrepreneur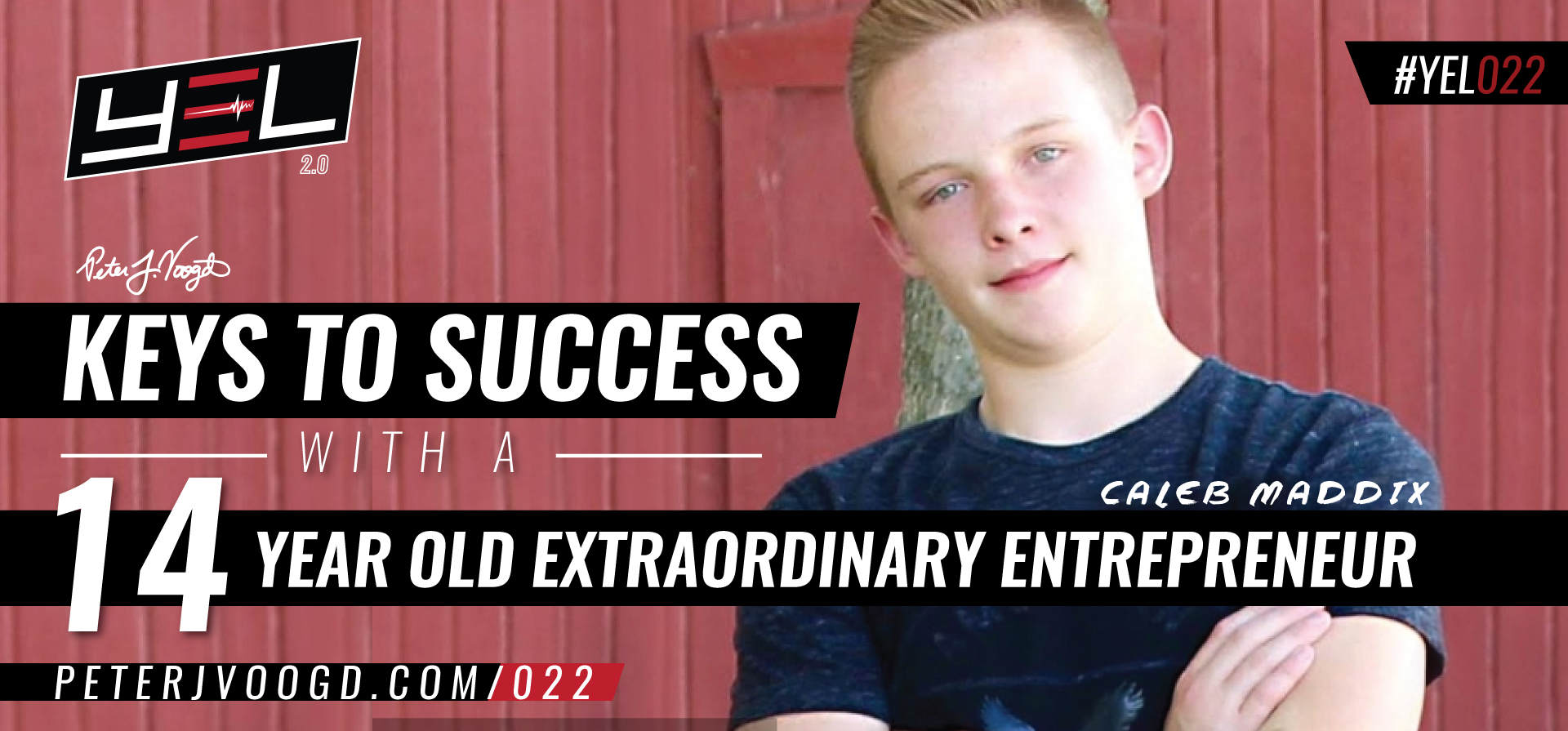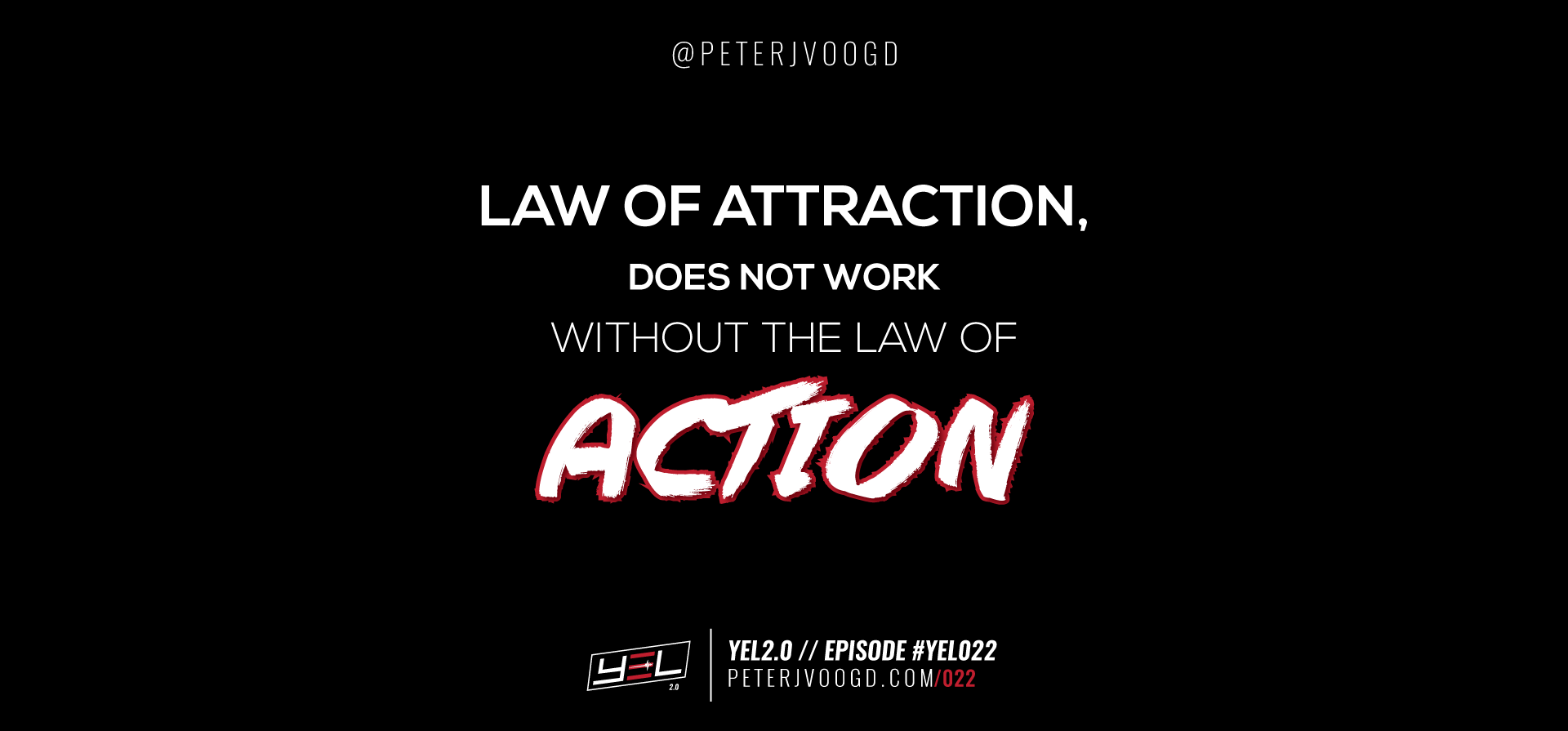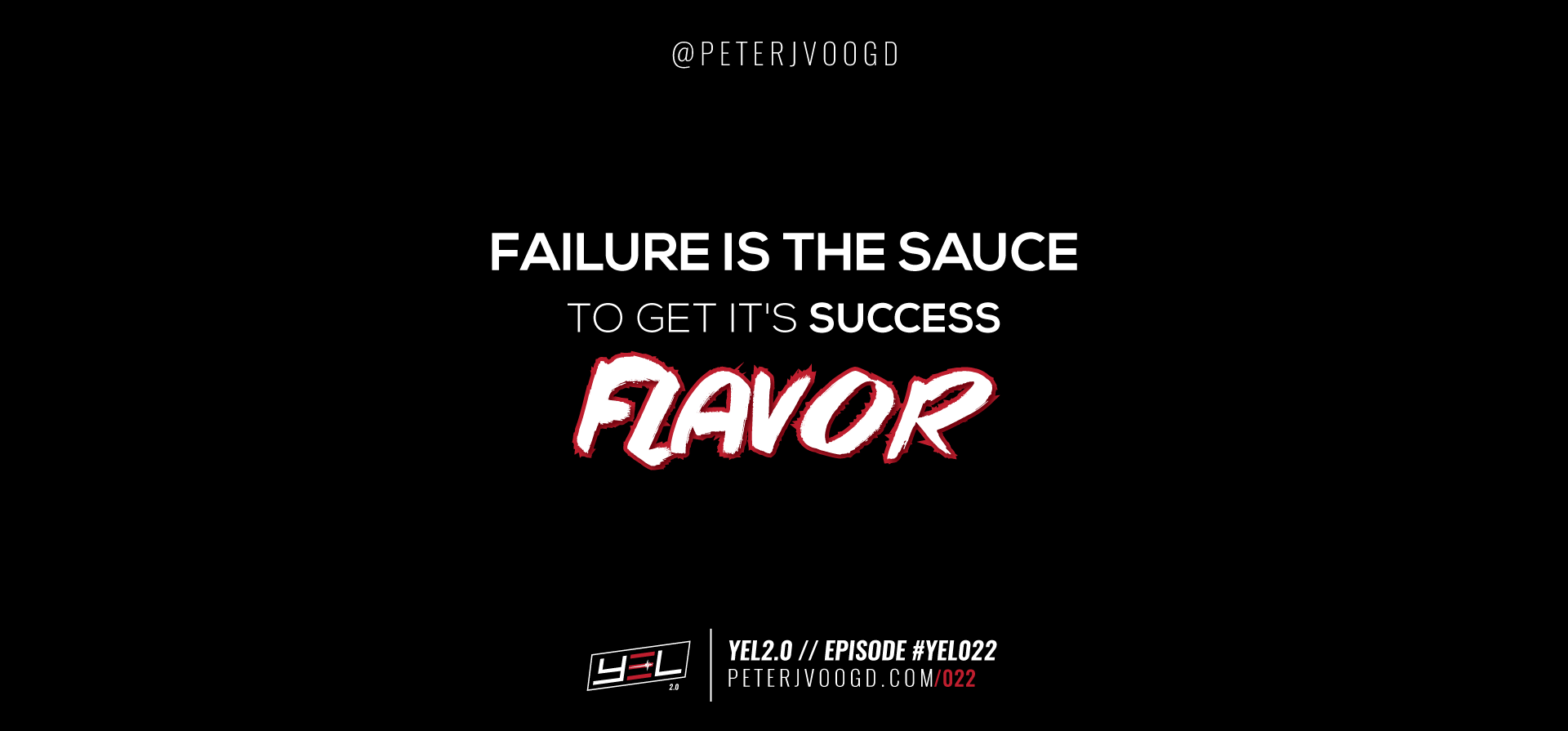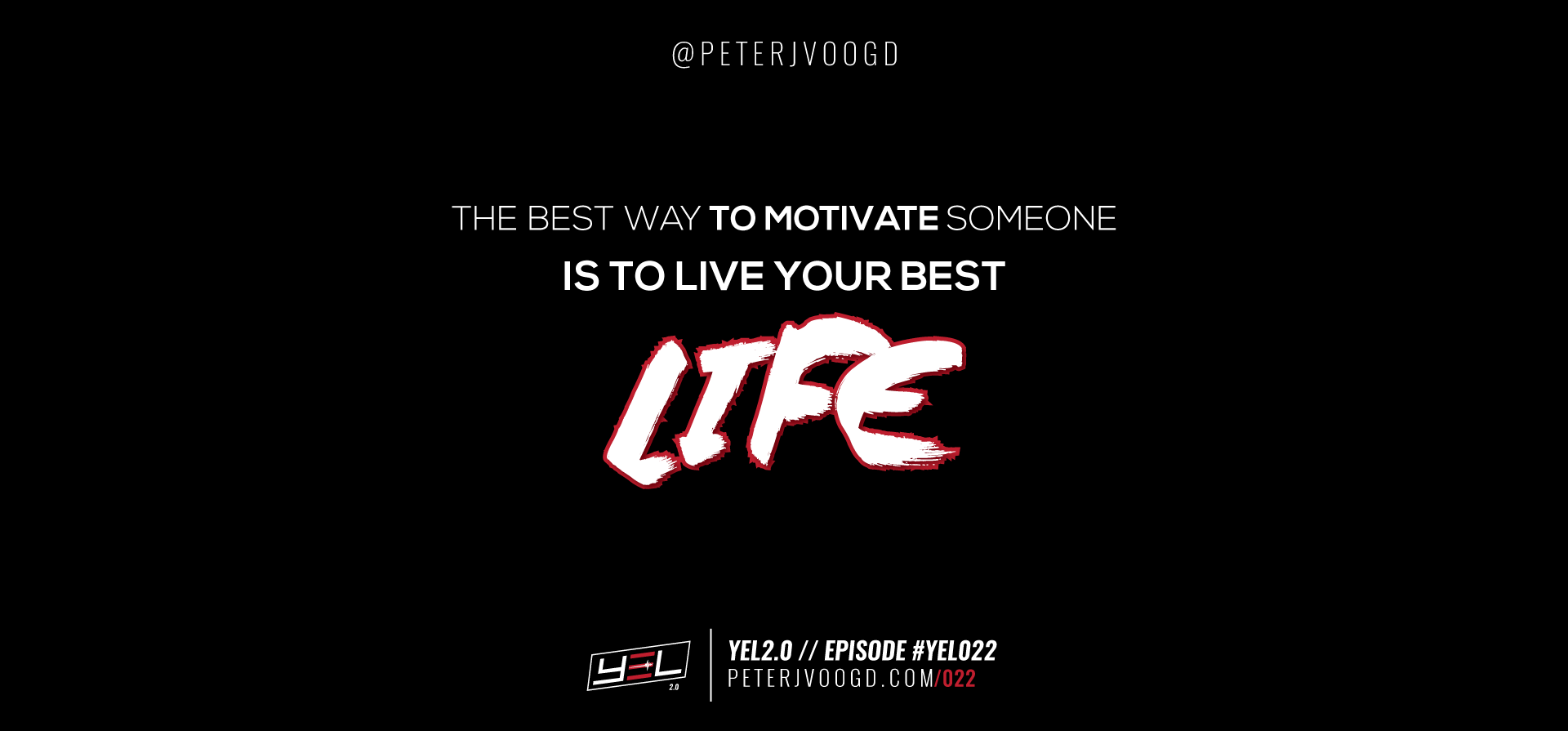 yel2-0-podcast-episode-header-022-2
YEL2.0_PODCAST022_LawOfAttraction_EP022_1
YEL2.0_PODCAST022_FailureIsTheSauce_EP022_2
YEL2.0_PODCAST022_TheBestWay_EP022_3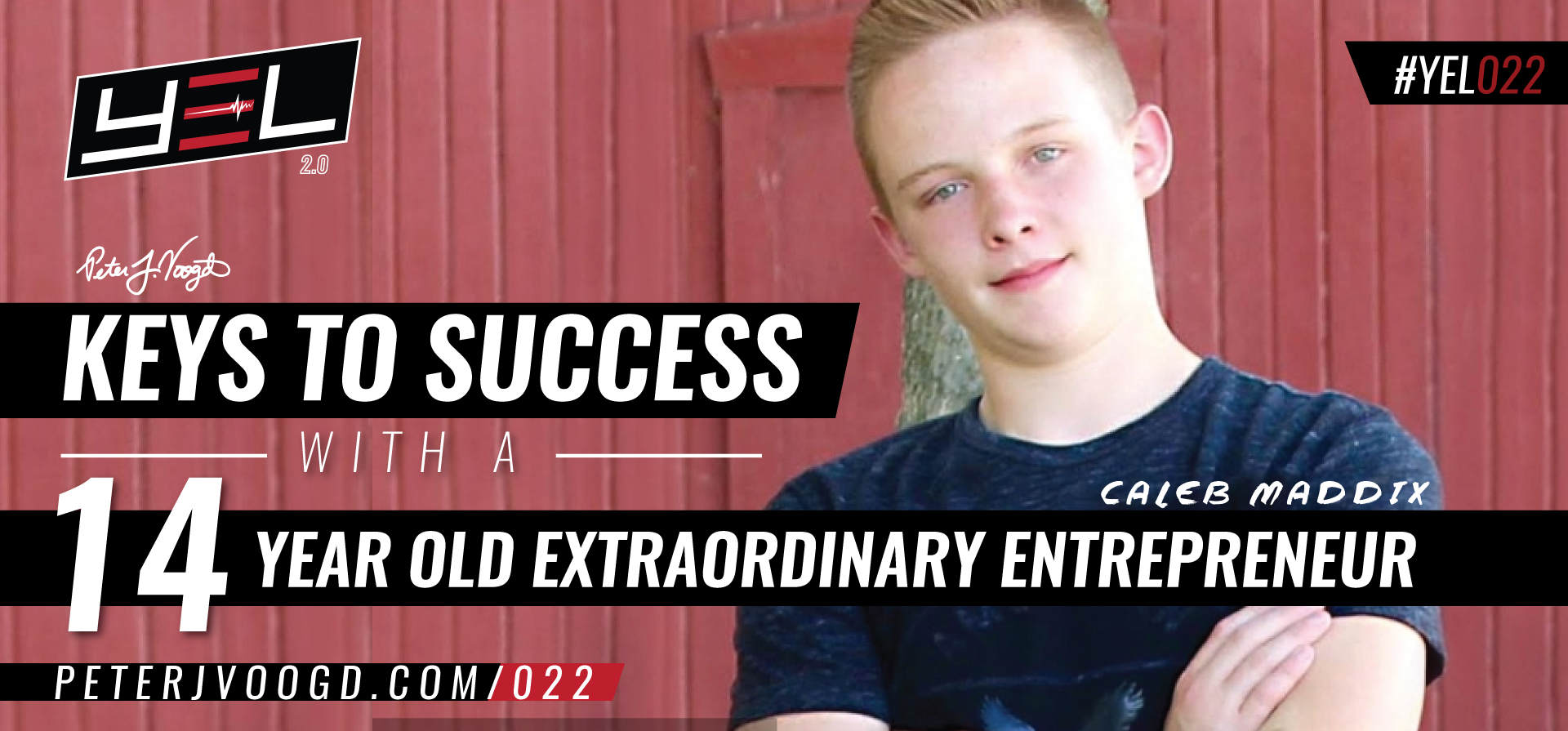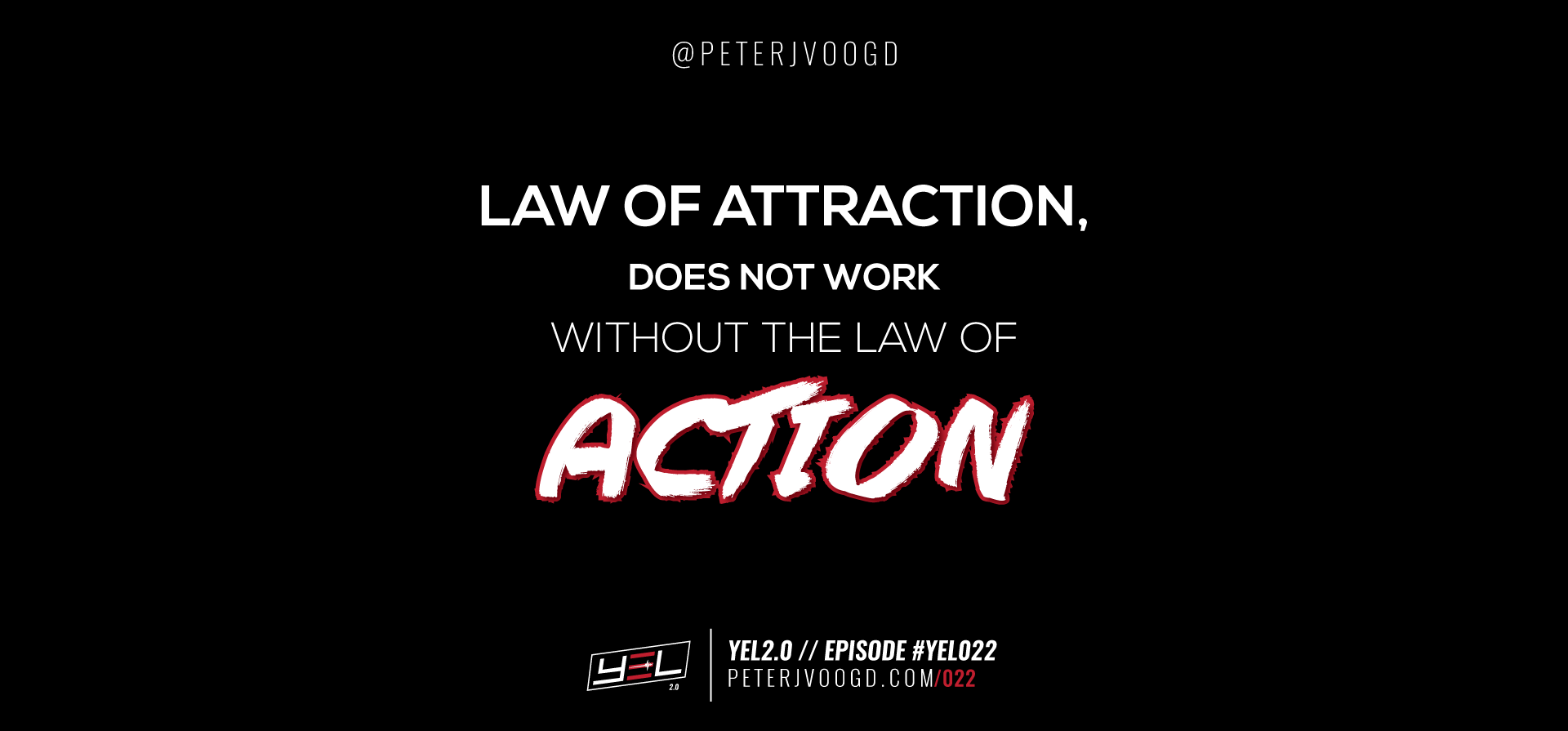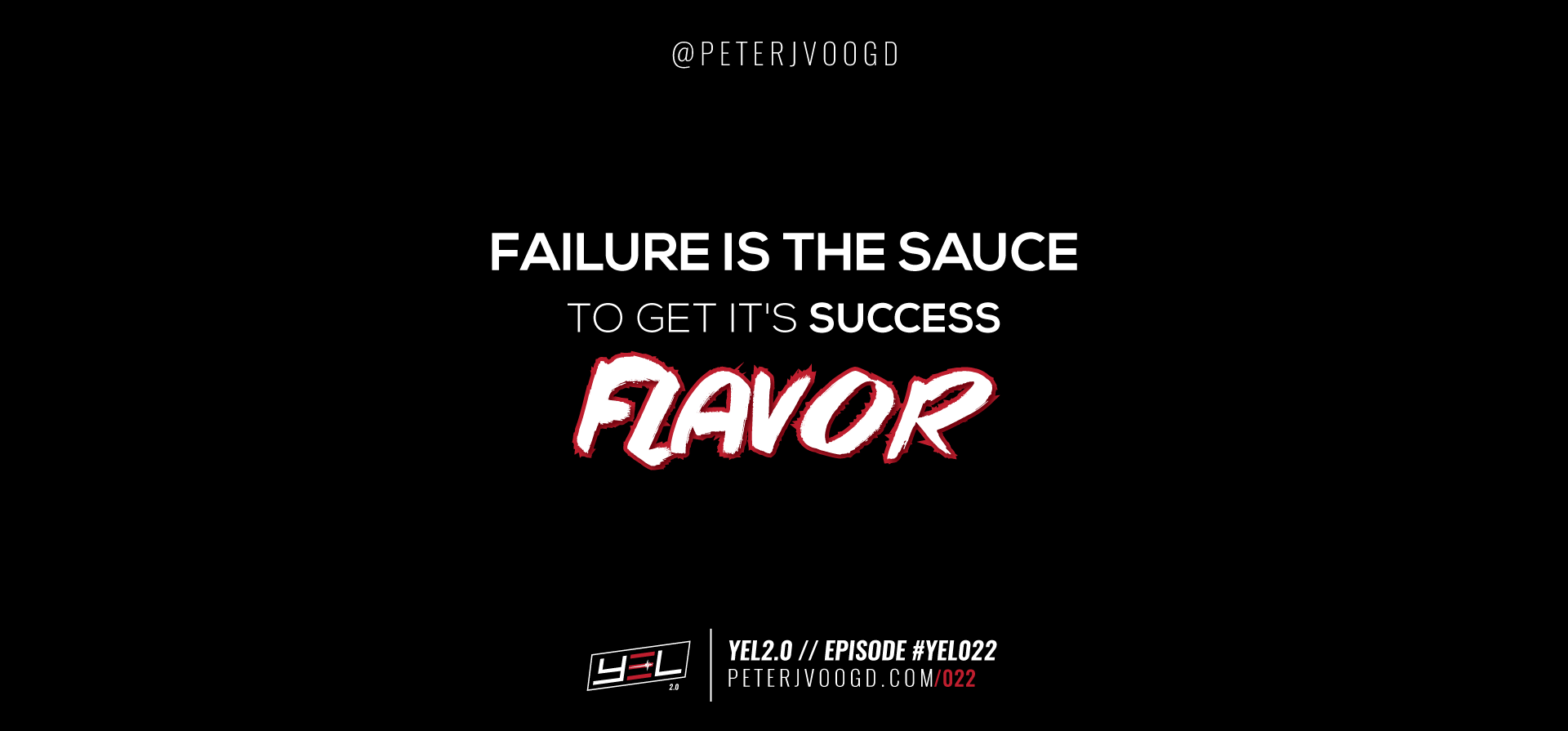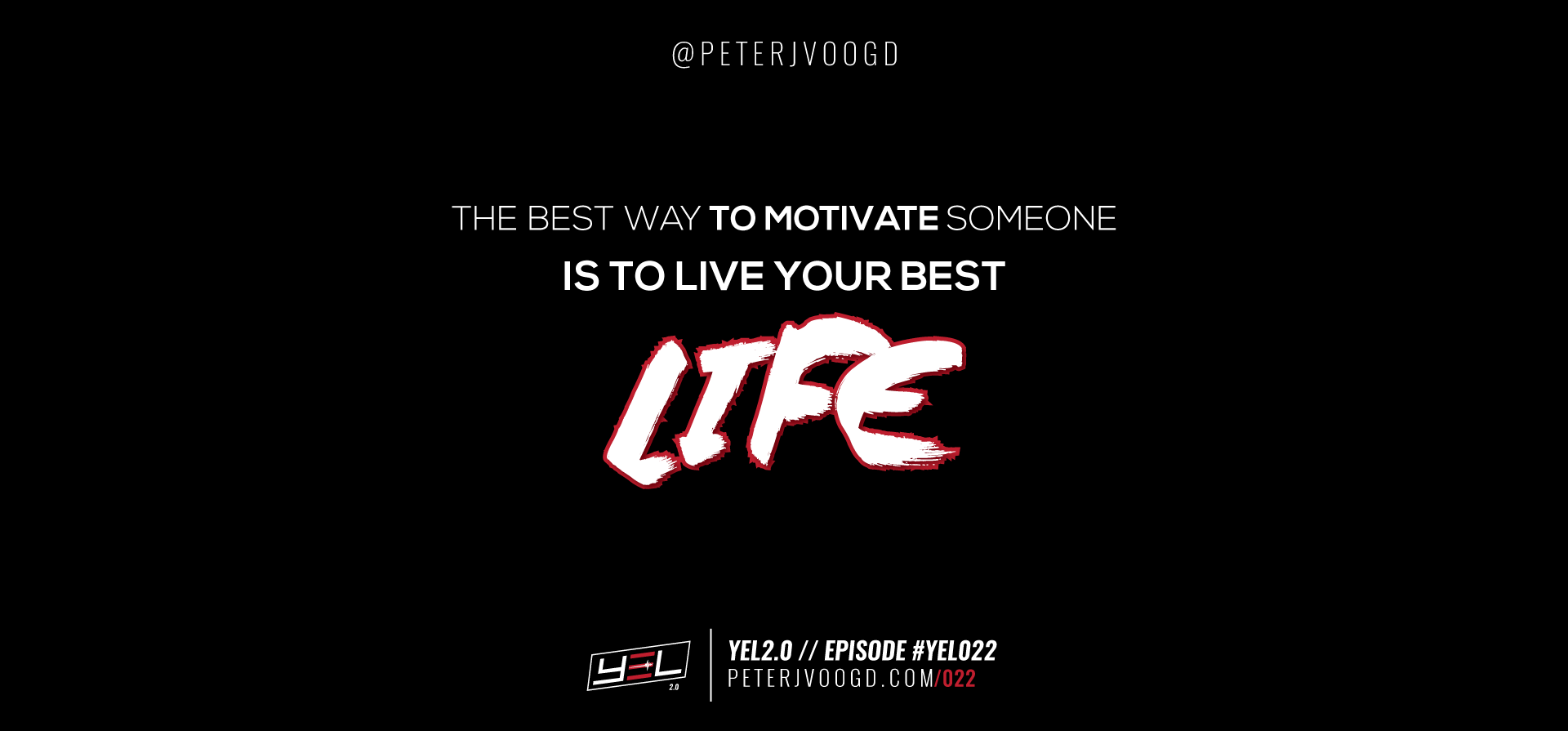 EPISODE SHOW NOTES
People say wisdom comes with age but it just might pop up in gifted eighth graders. Join me as I talk to the incredible 14-year-old entrepreneur Caleb Maddix.
A sought after speaker and author who shares the stage with some of the best business minds on the planet, Caleb is the founder of Kids4Success, a training and motivational company that helps thousands of people transform their lives and achieve their dreams.

In this interview, Caleb shares his success stories (he's already made six figures even while a lot of adults still struggle to achieve the same feat) and the replicable strategies he used to win in business. How is it that some 14 yr olds are making 6 figures and some 40 yr olds are dead broke?! Find out on this episode.
In this episode, you will learn . . .
How Caleb always knew what he wanted to be even as a small child, and how that knowledge helps him guide other kids to find their own paths.

The Law of Attraction vs. The Law of Action.

The initial steps anyone who wants to replicate Caleb's phenomenal success should take.

Caleb's views on college and whether it is the right path for teenagers today.

His advice to teachers on how to reach to millennials.

Why focusing on one thing at the start is the key to building your initial income stream.

Which social media tools to use for your brand.
Question:
Caleb has achieved success at a very young age. If you were to give your younger self a piece of advice, what would you say?
SUBSCRIBE ON ITUNES
LEAVE A REVIEW