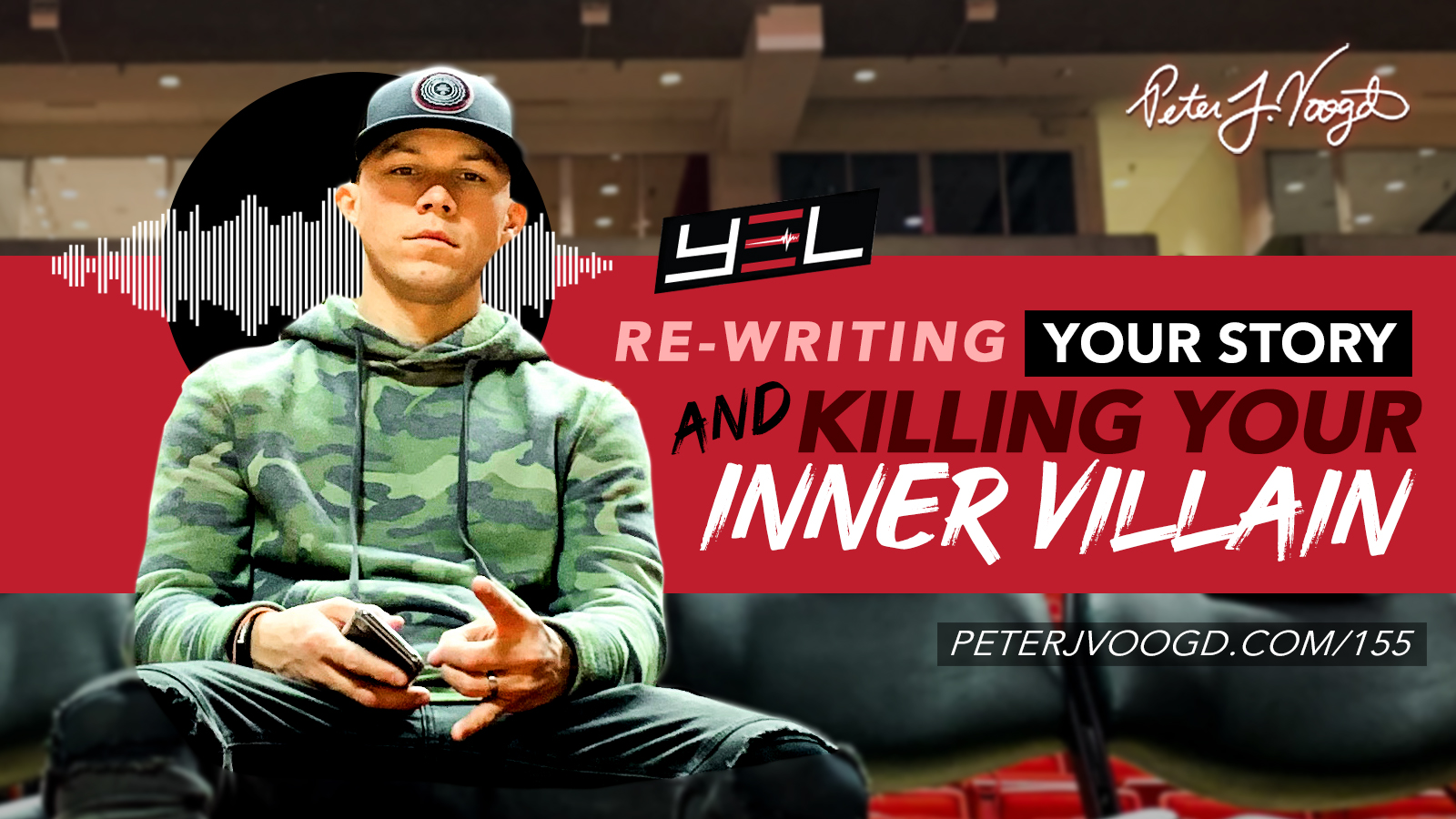 25 Jul

Re-writing Your Story and Killing Your Inner Villain
EPISODE SHOW NOTES
IN YOUR OWN STORY, WHO IS THE REAL VILLAIN?
It's hard for us to believe in things we can achieve because of our perspective. Our internal emotions become our own enemy and we become our own villains if we continue to giving in to the negativity in our head. But you can turn this around.
One thing we all don't realize is that the only one who can defeat this negativity is ourselves. You are the enemy but you are also the hero. But this is something that takes work and internal training to realize. This is why you need to keep working hard on your belief.
Today's episode will be all about how to flip your story to benefit you, THE HERO and defeat your fears, insecurities, the VILLAIN in you, by focusing on your internal emotions.
Let's dive in!
In this episode you will learn…
How you can shape your belief according to what you can achieve
The importance of potential for yourself and for others
What the key focus should be towards making peace with the enemy in you
The value of action over belief and potential
QUESTIONS:
1. WHO WILL YOU BE, THE VILLAIN OR THE HERO?

GAMECHANGERS ACADEMY
#1 Academy for Gen-Y/Millennial Entrepreneurs
One of the Premier Networking Communities
Millionaire Guest Speakers/Exclusive Mastermind Calls
Over 200 Testimonials
APPLY FOR THE GAME CHANGERS ACADEMY NOW!