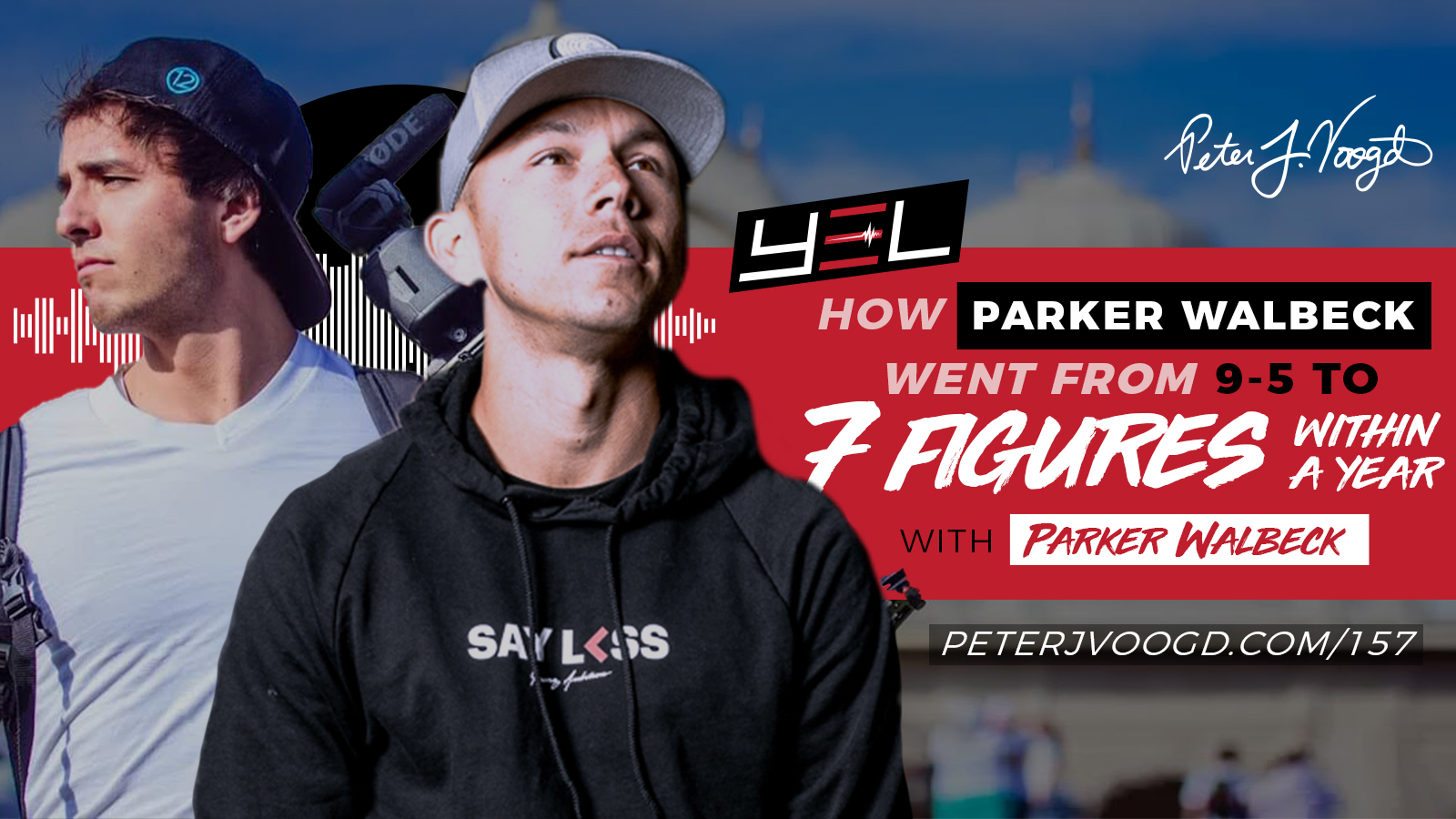 08 Aug

How Parker Walbeck went from 9 – 5 to 7 figures within a year
EPISODE SHOW NOTES
Most of us fear of the unknown. We often stay complacent with what's comfortable. But staying complacent HINDERS our ability to grow into our true potential.
In order to push past complacency, you MUST step out of your comfort zone. Stepping out of your comfort zone will result in exposure to the unknown. Taking calculated risks is the only way in order to take your life to the next level. Stepping out of complacency is exactly what our podcast guest, Parker Walbeck has to take his success to a greater level.
Parker Walbeck is a rockstar creative: filmmaker, cinematographer, director, and entrepreneur.
Parker started out like the rest of us–complacent with his life. But he had a realization that he was not living the life of his dreams. So he took the first step and jumped into a new world of possibilities, and landed where he is now: living a free, financially stable, and creative life!
This one's for all of you out there who's on the edge about taking that risk in your life. Don't be afraid to make that shift. Take it from Parker Walbeck himself and tune in to his advice on today's episode!
Ready? Let's dig in!
In this episode you will learn…
What you need to start doing in order to start living life on your terms
How to step out of your comfort zone
How to take risks and start living a financially stable life
How Parker Walbeck risks towards his success
QUESTIONS:
1. WHAT RISKS WILL YOU TAKE TO START SUCCEEDING TODAY?
GAMECHANGERS ACADEMY
#1 Academy for Gen-Y/Millennial Entrepreneurs
One of the Premier Networking Communities
Millionaire Guest Speakers/Exclusive Mastermind Calls
Over 200 Testimonials
APPLY FOR THE GAME CHANGERS ACADEMY NOW!