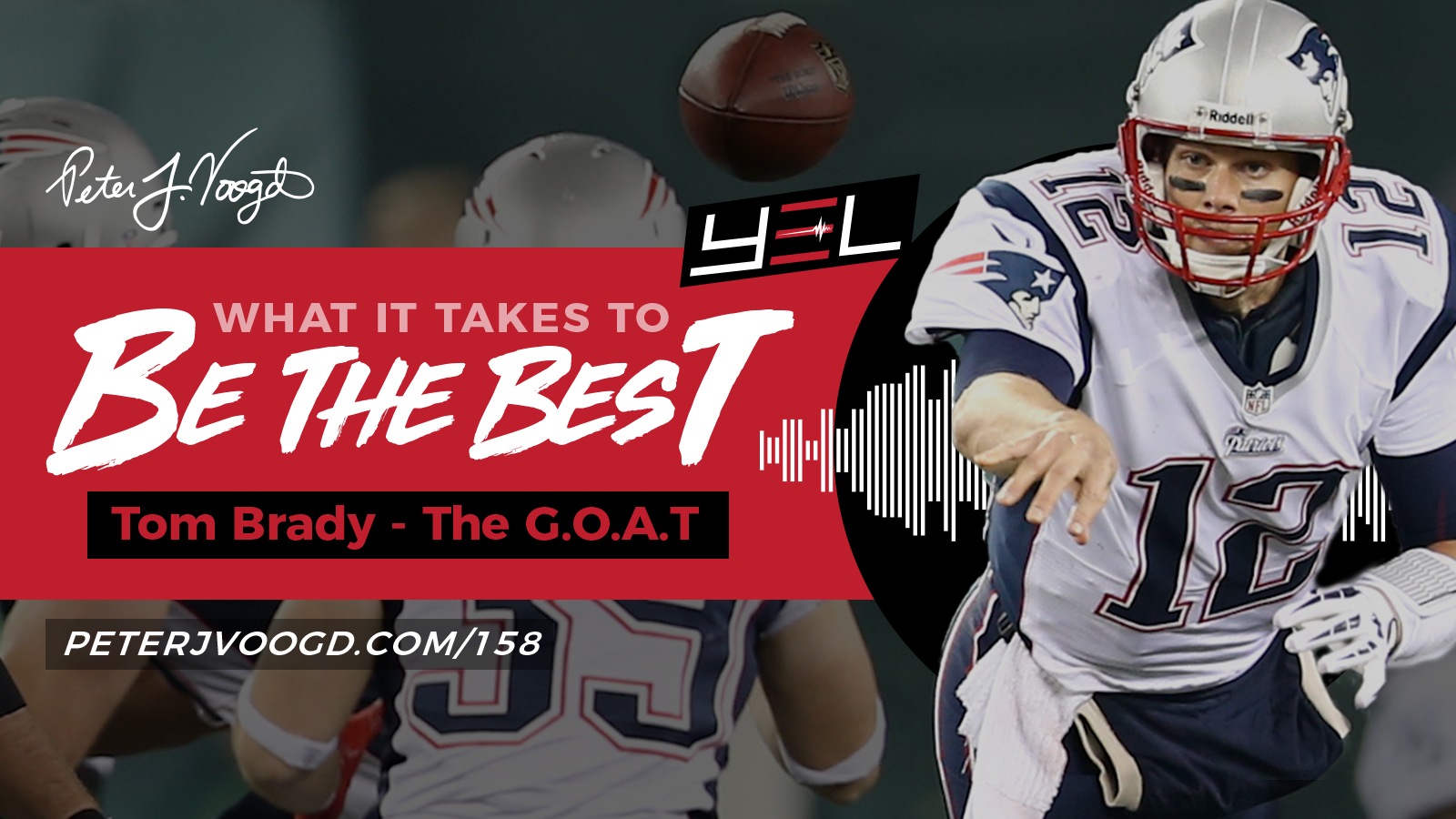 15 Aug

What It Takes to Be The Best
EPISODE SHOW NOTES
DO YOU HAVE WHAT IT TAKES TO BE THE BEST?
If you're showing up for work, just going through the motions, doing just enough to get by, you will never take your game to the next level and you will stay in mediocrity.
What separates someone from being the best and becoming the G.O.A.T (GREATEST OF ALL TIME) means doing the unnecessary work that the majority aren't willing to do. It is a status reserved only for those who value their dreams and goals over their excuses.
Adversity is the one great equalizer in life. It is the one thing everyone will go through regardless of age, experience, position and background.
There are two types of pain; pain that hurts and pain that alters. You will never really know what you're made of until you experience pain that alters. We live in a world where the majority will choose comfort for the moment and as a result experience pain later.
So the question becomes, are you pushing to be comfortable or are you pushing to be great?
The All-Time Greats in sports had an insane work ethic and an unrelenting obsession to be the best. They didn't make excuses. They didn't just talk about what they wanted to do. They got to work. So you need to get to work too. Take it from Tom Brady himself.
Ready? Let's dive in!
In this episode you will learn…
How a shift in perspective can change the way you handle adversity 

What it takes to be a G.O.A.T

How to push past being comfortable to achieve greatness
Watch the full youtube video below
QUESTIONS:
1. WHAT ARE YOU WILLING TO DO TO BE THE BEST VERSION OF YOURSELF?

GAMECHANGERS ACADEMY
#1 Academy for Gen-Y/Millennial Entrepreneurs
One of the Premier Networking Communities
Millionaire Guest Speakers/Exclusive Mastermind Calls
Over 200 Testimonials
APPLY FOR THE GAME CHANGERS ACADEMY NOW!