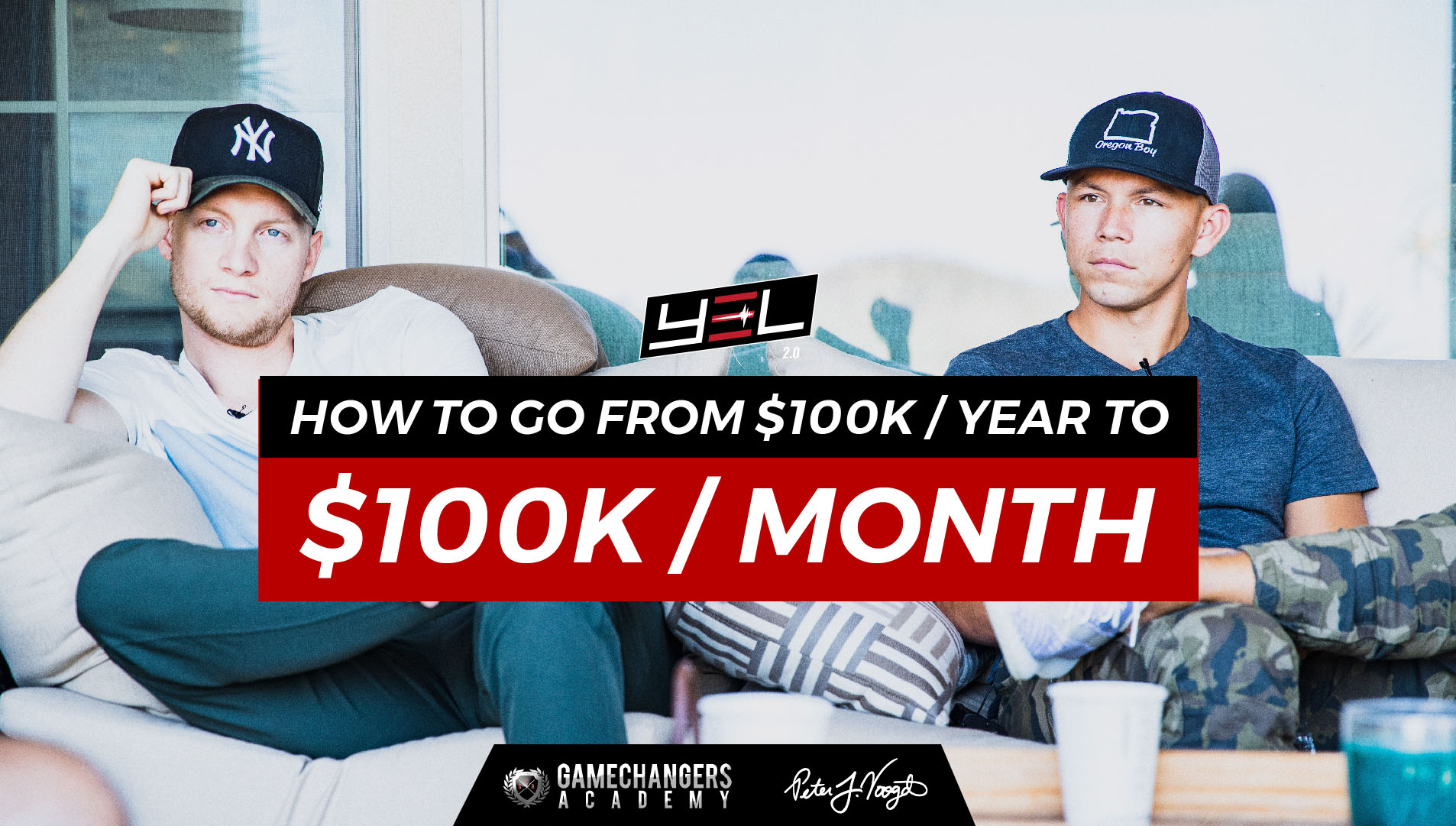 29 Aug

How To Go From 100k A Year To 100k A Month With Mark Lack
EPISODE SHOW NOTES
HOW DO YOU UP YOUR GAME FROM 100K A YEAR TO 100K A MONTH?
The first step always starts within yourself–your perspective and mindset. A six figure income month might be a goal that you're trying to achieve now, but once you reach that level of success, you will discover your ability to achieve so much more!
Today's guest was a dark horse that rose to a now rockstar sales, marketing, and personal branding guru. He inspires millions with his own story of how he started from struggling to make 6 figures a year to 6 figures a day! Shorten The Gap's Founder and CEO, Mark Lack!
Like the rest of us, Mark didn't really start with much. He would even admit to the dark energy of his past–not being "cool", and struggling to find success. And like most of us who are trying to succeed, he set a goal for himself to make 6 figures in a month. So he used his dark energy–to shift his mindset towards his goal.
A lot of us have a hard time overcoming our own challenges and sometimes these challenges will even bring us down. But if you give yourself a chance to shift your mindset, and even have some false confidence, you are already on your way towards living a WORLD CLASS LIFE!
Today's podcast will be all about rechanneling your dark energy into something that will boost you through life's challenges. Take it from Mark Lack himself!
Let's dive in!
In this episode you will learn…
What you need to do to start earning 100k a month

How to use your past as a foundation to build towards overcoming your challenges

How you can have false confidence and reach the next level of success

How you can go the extra mile to keep on pushing your limits for what you can achieve
QUESTIONS:
1. WHAT WILL YOU DO TO CHANGE YOUR SIX FIGURE GAME?

GAMECHANGERS ACADEMY
#1 Academy for Gen-Y/Millennial Entrepreneurs
One of the Premier Networking Communities
Millionaire Guest Speakers/Exclusive Mastermind Calls
Over 200 Testimonials
APPLY FOR THE GAME CHANGERS ACADEMY NOW!