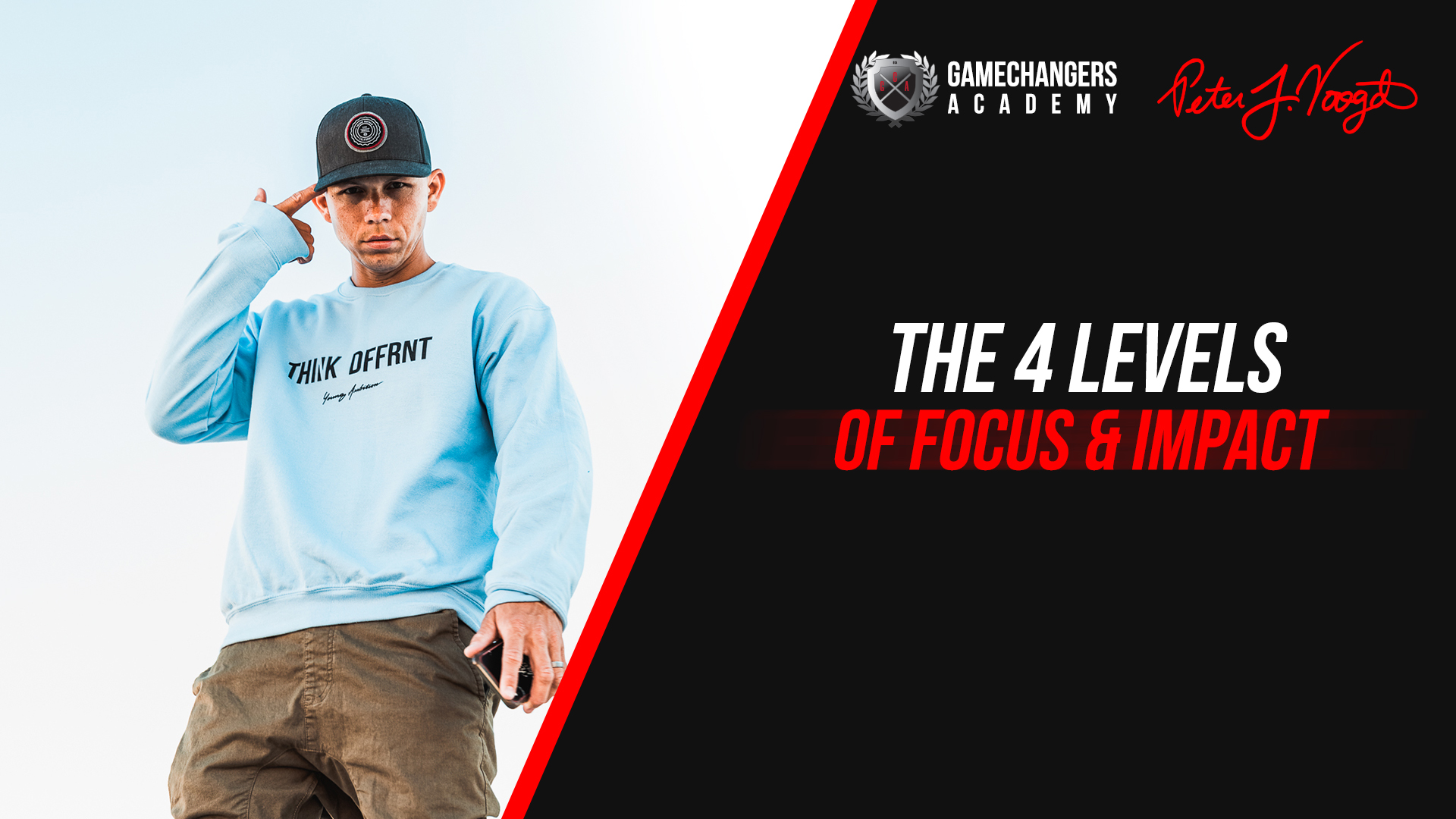 05 Sep

The 4 Levels of Focus & Impact
EPISODE SHOW NOTES
Ever wondered what stage you're at in business? Better yet, why should you even care?
If you're currently doing less than 6-figures, you might be grinding it out, working abnormal hours because let's face it, this stage is generally focused on 'sacrifice'. The problem is, too many people during this phase are trying to have the perfect lifestyle and create 'balance' instead of building systems and hiring the right people. Before you know it, they're business has already fallen apart. Trust me, after years of experience in business, this is one of the crucial lessons I want to pass onto you today.
Now, don't get me wrong, we should all aspire to have financial freedom, autonomy, flexibility and travel but knowing exactly what you need right now versus what you want will be the differentiator to whether or not you're living the dream lifestyle 6 months or 5 years from now.
So, what's stopping you from breaking through 6 figures to 7 and ultimately living your dream life? It all comes down to 1 core thing and guess what? You already have it within you – it's laser focus.
Want to know exactly how to apply it in your life?
Well, before I get into it, just know that I don't normally do this… What I mean is that this content I'm about to share with you is part of my exclusive Game Changers Academy group.
So, why do I dare share this with you I hear you asking? Well, I stand by my word when I say I give better FREE value than most pay thousands for… even if that means giving away some million dollar nuggets of my own 😉
In today's podcast, I take you behind the scenes from one of my mastermind calls. This is about a 20 minute segment from one of our trainings where I dove into one of the most important exercises that I've ever learned on how to really scale my business and create the ultimate competitive advantage.
This is called the 4 levels of focus and impact.
Let's get to the next level, together.
In this episode you will learn…
How to identify the 4 different zones of the focus and impact quadrant

Why you should re-evaluate and measure your effectiveness based performance and outcomes not time spent

Activities you should focus on vs delegate

Why focusing on legacy activities now will make a bigger impact later 
QUESTIONS:
1. WHAT ARE YOUR BIGGEST KEY TAKEAWAYS?
GAMECHANGERS ACADEMY
#1 Academy for Gen-Y/Millennial Entrepreneurs
One of the Premier Networking Communities
Millionaire Guest Speakers/Exclusive Mastermind Calls
Over 200 Testimonials
APPLY FOR THE GAME CHANGERS ACADEMY NOW!