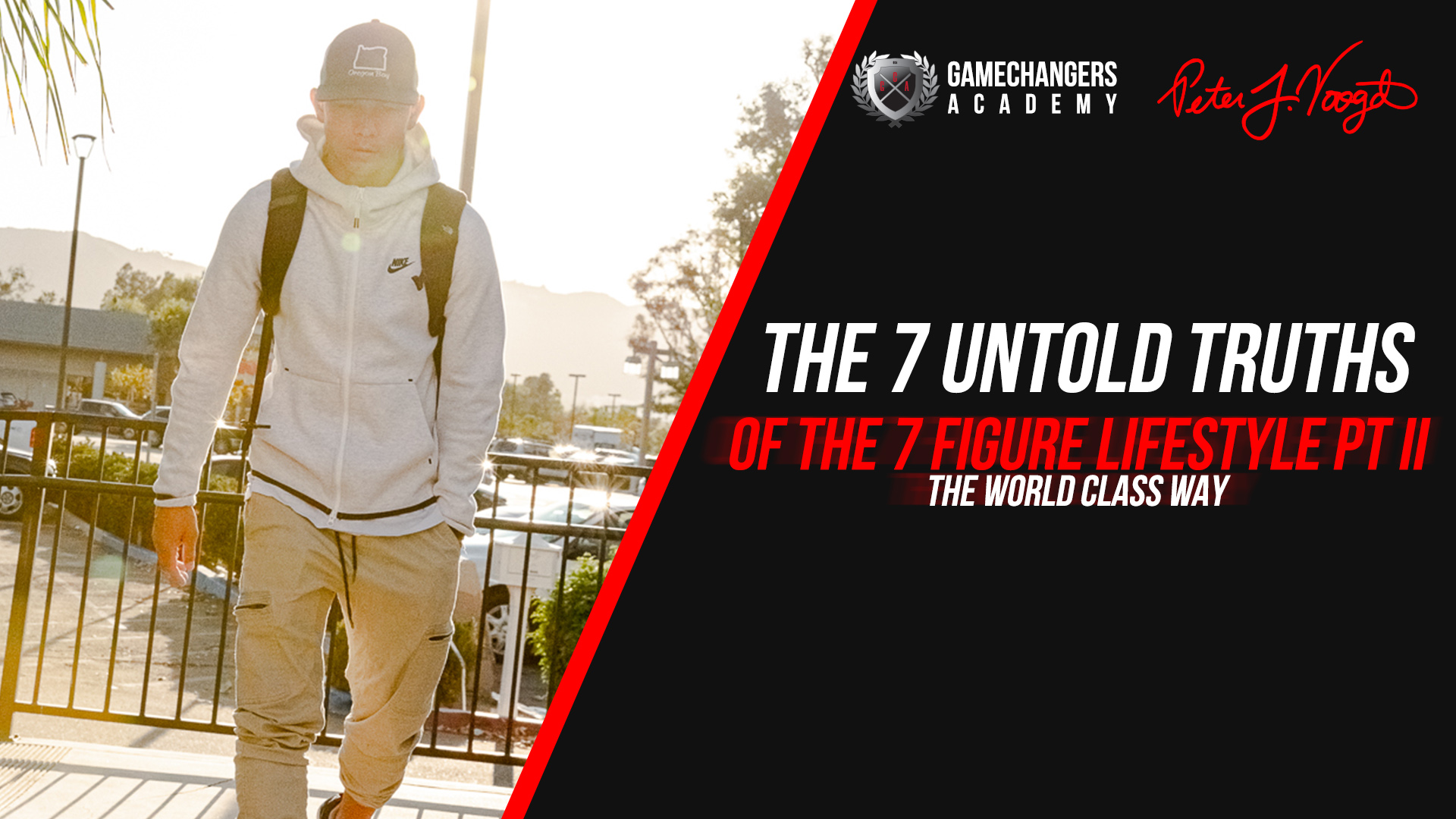 26 Sep

The 7 Untold Truths of the 7 Figure Lifestyle Pt II – The World Class Way
EPISODE SHOW NOTES
Are you living a world class lifestyle?
I've been around so many people that have a business that produces profit but they hate what they do. They have a business that makes millions but they don't have a lifestyle. They have a business that gets results but they don't have any time for their family and that's not a real business, that's just a high paying job.
When I had reached the 6 figure mark, I was still working a lot and that's when I realized that my most important values in life are family, peace of mind, autonomy and flexibility. Having a world-class business is one thing but you won't be truly fulfilled.
How many people do we know that have everything like fame, success and money but they're still super depressed?
You must be world-class in multiple areas to not only differentiate yourself from the competition but in a way that maximizes your progress, resources and business bringing you happiness and fulfilment.
In today's episode, I'll share with you the last four world-class areas that will keep you grounded but also hungry for more.
You'll find out that being world-class in multiple areas is the key to being a new-age millionaire. Are you ready to live a world-class lifestyle?
In this episode you will learn…
Why we're living in the greatest time to create financial freedom

Why you need to love what you do daily 

The effectiveness of positioning and branding 

Why making a difference in the world matters
Watch the full youtube video below
QUESTIONS:
1. HOW ARE YOU GOING TO LIVE A WORLD CLASS LIFESTYLE?

GAMECHANGERS ACADEMY
#1 Academy for Gen-Y/Millennial Entrepreneurs
One of the Premier Networking Communities
Millionaire Guest Speakers/Exclusive Mastermind Calls
Over 200 Testimonials
APPLY FOR THE GAME CHANGERS ACADEMY NOW!