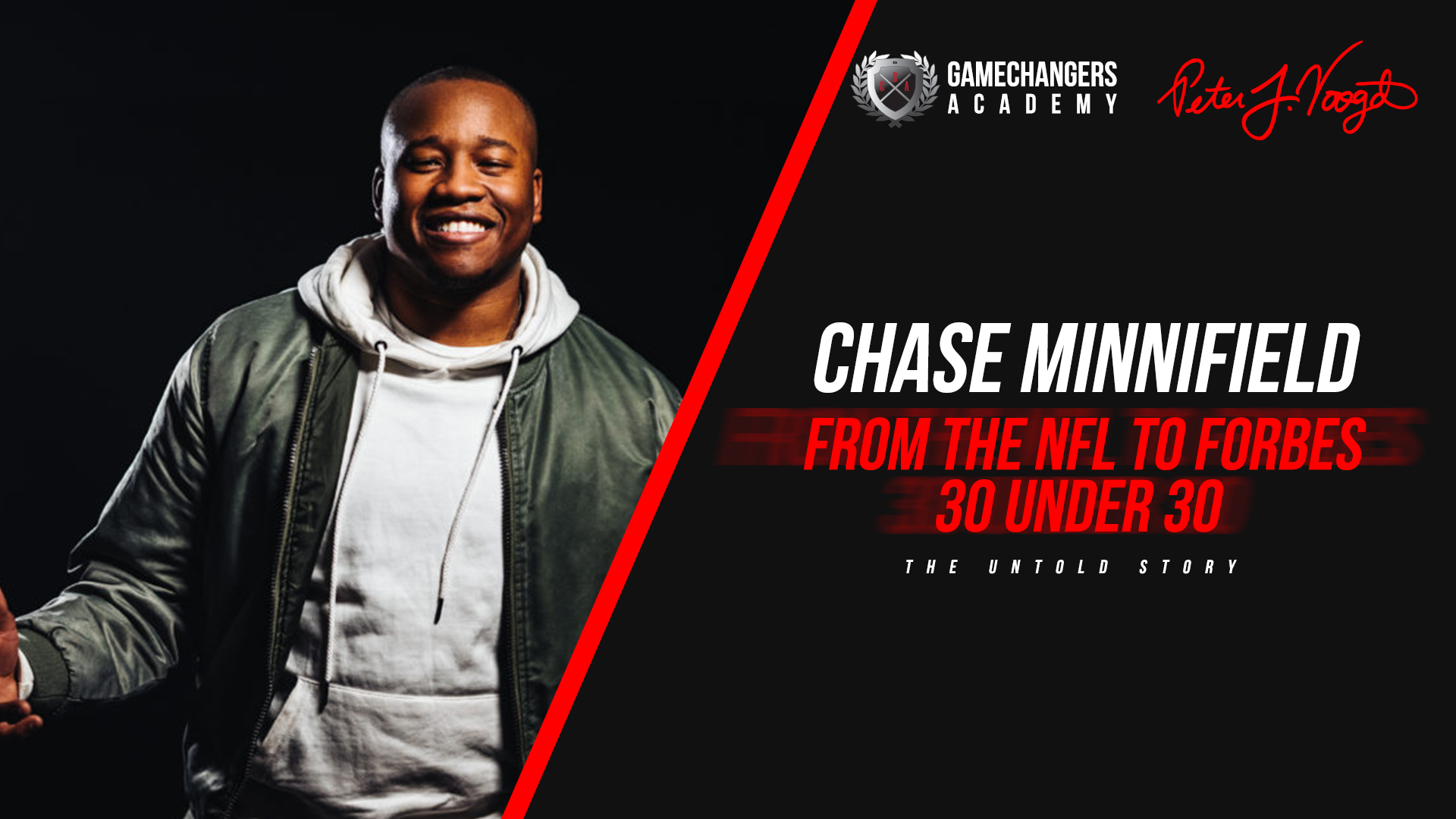 03 Oct

Chase Minnifield – From the NFL to Forbes 30 under 30 – The Untold Story
EPISODE SHOW NOTES
Do you fully trust you abilities?
Your first hurdle is hesitation, that's being fed by your doubt. But if there is a burning desire and a voice inside of you that says "You can do more and be more valuable than who you are today", you must trust your instincts because that will lead you to a life of fulfilment, impact and financial success. 
Today's guest is a testament to this. He is a former defensive back for the Washington Redskins and a serious entrepreneur with proven track record who was recently inducted into the 2019 class of Forbes 30 under 30 – the man who gave up football to become a mentor, influencer, and now a successful entrepreneur – Helping Hand and EZ Turn President, Chase Minnifield!
Like most NFL players who have the tendency to go broke after 2 years, Chase worried and got tired of waiting for a call to cement his place in the league. And so he decided he's got to do it on his own. Chase Minnifield has created a monumental software – the first and only mobile app specific to the student housing turn season. 
When you trust yourself to fill a purpose and a need to provide opportunities to make people's lives easier, you can achieve anything and realize you can do more outside of your comfort zone!
Join us in today's podcast and find out how Chase was able to do just that by racking up over $1M in invoices with his vendor management digital platform, EZ Turn, in just his FIRST YEAR!
In this episode you will learn…
How entrepreneurship like sports requires self-trust, discipline, resilience and self-confidence

Why you need to surround yourself with motivated people determined to change their lives 

The qualities every great leader must have

Why you need to overcome your limiting beliefs
QUESTIONS:
1. ARE YOU READY TO BE A PERSON WHO GOES AGAINST THE GRAIN AND MAKES A DIFFERENCE IN THE WORLD?

GAMECHANGERS ACADEMY
#1 Academy for Gen-Y/Millennial Entrepreneurs
One of the Premier Networking Communities
Millionaire Guest Speakers/Exclusive Mastermind Calls
Over 200 Testimonials
APPLY FOR THE GAME CHANGERS ACADEMY NOW!