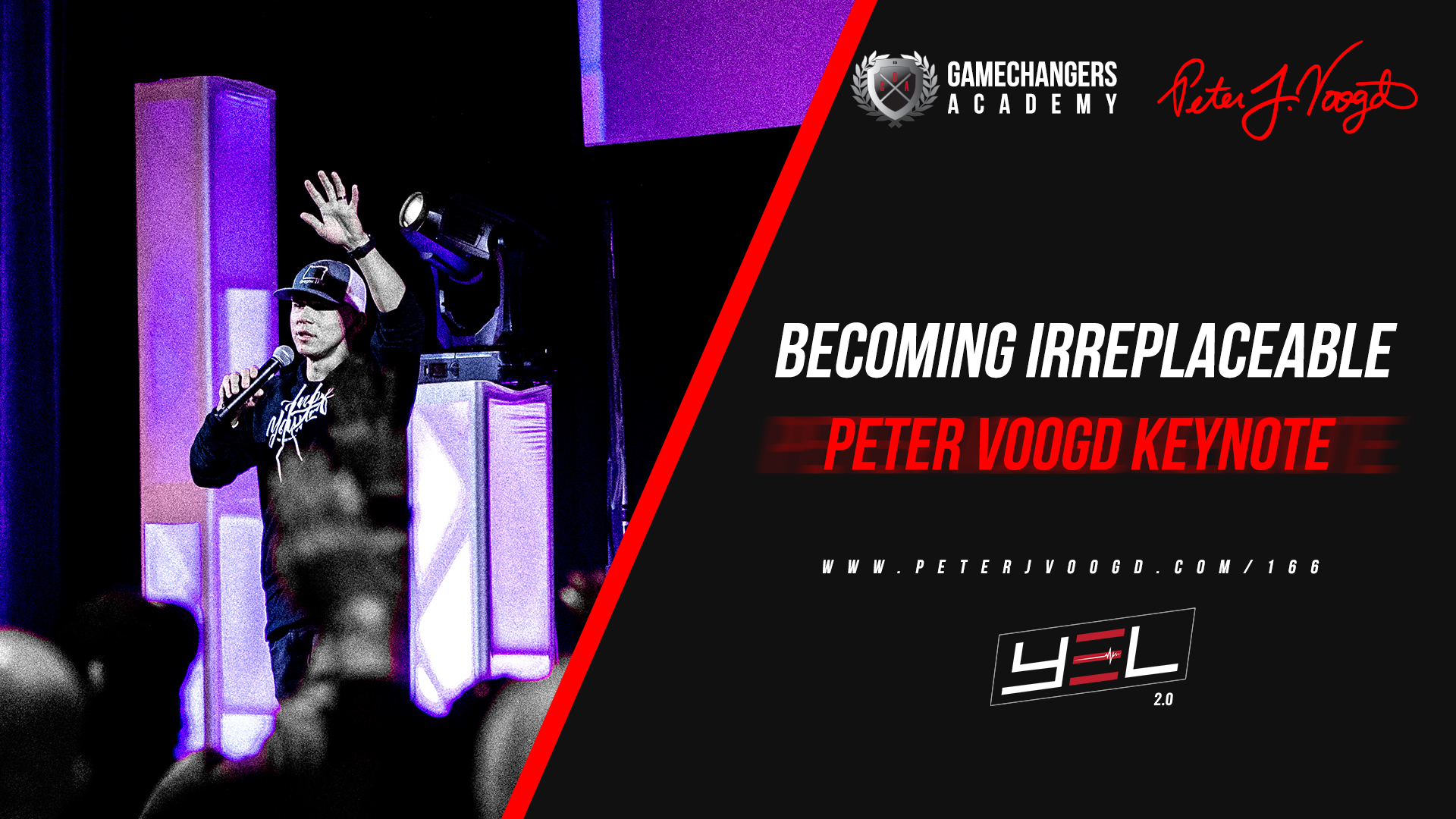 10 Oct

Becoming Irreplaceable – Peter Voogd Keynote Speech
EPISODE SHOW NOTES
Are you ready to grow and see actual results?
You may have been working hard for years and are now even tenured, but it doesn't seem to be leveling up your game, is it? We all have people counting on us to be the rock for them, but is your income enough to support that role?
I guess by now you realize that decades of work experience don't necessarily guarantee a comfortable lifestyle – a life where you and your loved ones can afford things that you want after taking care of all your needs.
Well, guess what? The economy's not gonna get friendlier. In fact, 95% of people are struggling right now. And believe me, included in that statistics are people who are spending 20-30 years in the same job.
With the ever evolving technology that's going on right now, in this new economy, you gotta be aggressive and highly motivated if you want not only to stay afloat, but to ride the waves. Today, it's not about hard work anymore, but about working smarter and working right.
With all the possibilities you can embrace right now in this new economy, it's clearly the best time to be alive!
You need to grow with the times. You need to innovate. Invest in yourself – that's the best first step you can do while technology today is being truly revolutionary. GET IN THE GAME and MAKE A CHANGE.
Join us in this podcast episode and find out how you can develop and invest in yourself to attain financial freedom!
In this episode you will learn…
Why most people struggle and only few people experience increasing wealth

How resistance to change is the real reason for the struggle

About the two things in the new economy that will help you thrive: A PROVEN ROADMAP and NETWORK

Why surrounding yourself with the right people can fast-track your way to success
Watch the full youtube video below
QUESTIONS:
1. ARE YOU READY TO BUILD A WORLD CLASS LIFE FOR YOURSELF AND THE PEOPLE WHO RELY ON YOU?

GAMECHANGERS ACADEMY
#1 Academy for Gen-Y/Millennial Entrepreneurs
One of the Premier Networking Communities
Millionaire Guest Speakers/Exclusive Mastermind Calls
Over 200 Testimonials
APPLY FOR THE GAME CHANGERS ACADEMY NOW!