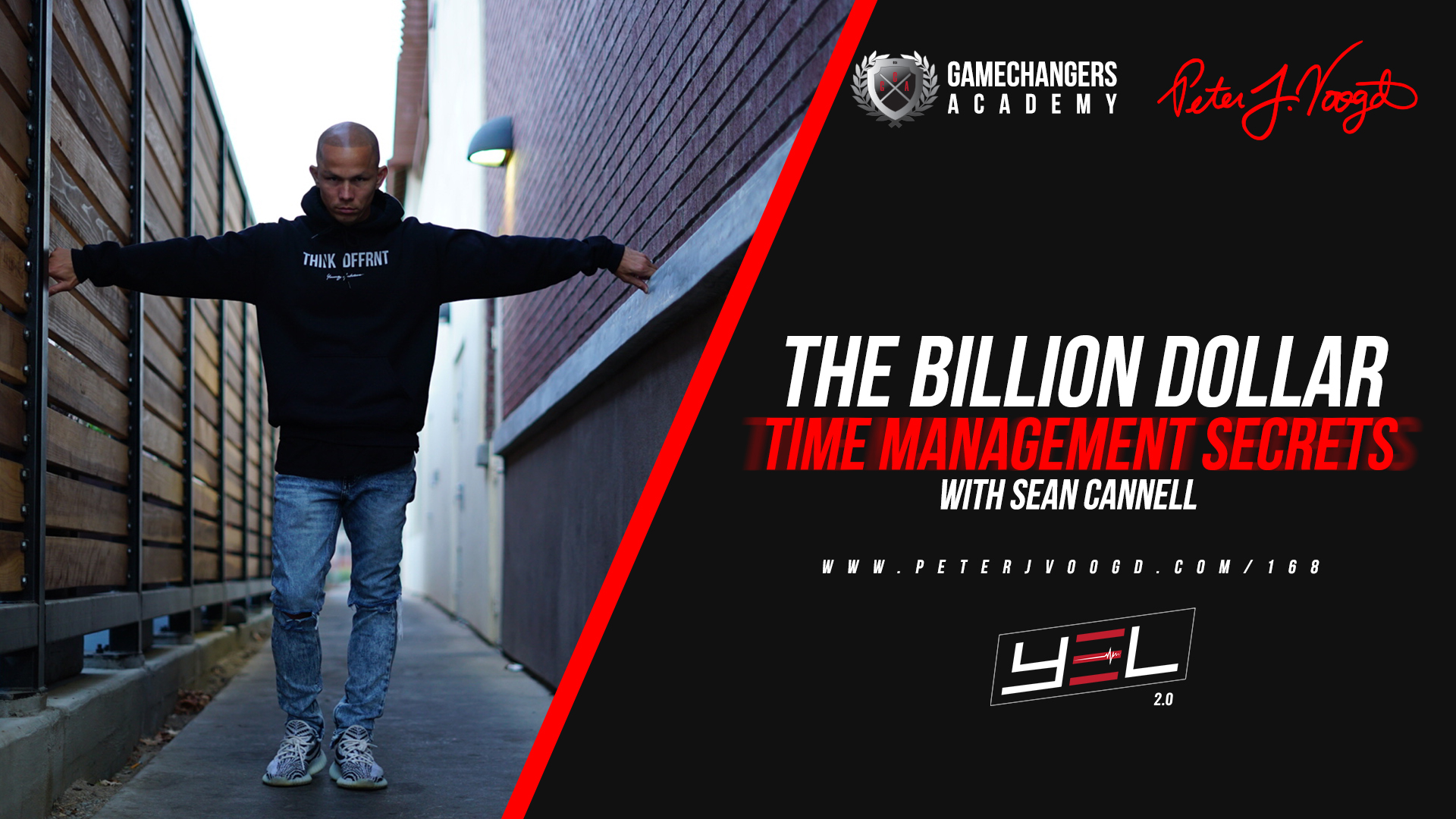 24 Oct

The Billion Dollar Time Management Secrets with Sean Cannell
EPISODE SHOW NOTES
Do you have enough time in your hands to speed up your game and get faster results?
In this new economy where both startups and established businesses are challenged by how fast technology evolves, there's nothing more important than maximizing your time.
The time you spend on your business determines your availability to your family, your choice of lifestyle, your level of fulfillment, and can even gauge your income. Are you spending enough time on the more important things? Or are you micromanaging to the point that the business owns you? You gotta draw the line when it starts to feel like your business is spreading you thin! 
Understanding how the billionaires ace it and adopting their most solid practices will get you on top of  your productivity game and let you start living a world class life.
Think Media founder and international speaker, Sean Cannell, interviews Peter Voogd for some powerful productivity tips and time management hacks to complete his channel's business-making series. 
Sean helps purpose-driven content creators and entrepreneurs build their influence with online videos. He has authored the #1 best-selling book, YouTube Secrets.
With his YouTube videos gaining over 43 million views, Sean Cannell has earned a spot in Forbes list of the "20 Must Watch YouTube Channels That Will Change Your Business". 
Today's podcast features Sean Cannell interviewing me as he dares to tap into the minds of billionaires. With my own coaching expertise and a network of extremely successful people, you're sure to get a deeper level of some billionaire time management hacks!
In this episode you will learn…
Why it should be your top priority to improve your productivity and time management skills

Why the billionaires constantly talk about "the next 90 days"

How to leverage technology to give you streams of income

That your legacy is what will make you irreplaceable and can let you live the rest of your life worry-free
QUESTIONS:
HOW FAST CAN YOU STOP WASTING TIME ON LOW VALUE ACTIVITIES SO YOU CAN START TAKING YOUR GAME TO THE NEXT LEVEL?
GAMECHANGERS ACADEMY
#1 Academy for Gen-Y/Millennial Entrepreneurs
One of the Premier Networking Communities
Millionaire Guest Speakers/Exclusive Mastermind Calls
Over 200 Testimonials
APPLY FOR THE GAME CHANGERS ACADEMY NOW!