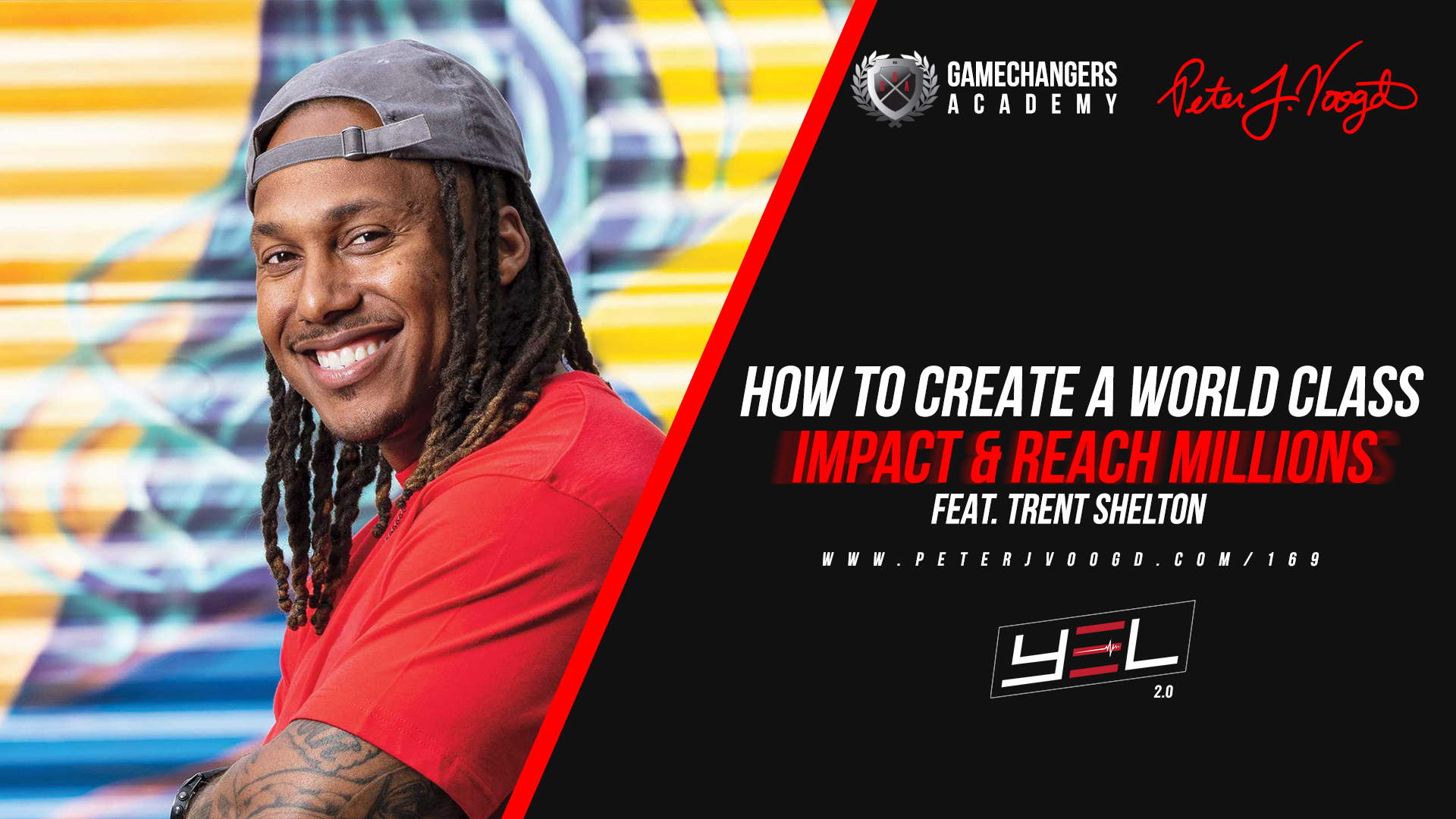 31 Oct

How to Create a World Class Impact & Reach Millions Feat. Trent Shelton
EPISODE SHOW NOTES
Are you hungry for a bigger audience?
Whether it be customers or social media followers – having people who appreciate what you do can feel so rewarding! Can you imagine if this appreciation becomes interactive? Moreso if the interaction leads to engagement? 
If your goal is financial freedom, you can use this engagement to your advantage by developing a mindset that is not selfish – one that's not only going to benefit you, but also help other people with their own personal development. After all, you won't have a big following if your audience feels they're not getting anything valuable from you.
You can give value by leveraging your personal story on different platforms. You can make an impact on people by lending them a hand with just your words. In doing this, you will have a following that's going to propel you to where you wanna be.
Today's episode features a former NFL wide receiver who's now considered as one of the most impactful and passionate speakers of this generation, Trent Shelton. Trent has leveraged his dynamic football career to become one of the most relatable and sought-after development motivators and life coaches on the planet.
After being cut from multiple NFL teams, Trent Shelton was able to forge a new path. His remarkable success started when he authored the life-changing book, The Greatest You, which is a weaving together of his personal life story. Now with his hard-hitting videos, various successful social media channels, and numerous inspirational speaking engagements, Trent reaches over 60 million people all over the world weekly.
Find out how you can reach and ENGAGE a million followers on Facebook and other social media platforms in today's podcast episode where I interview fellow motivational speaker and social media strategist Trent Shelton!
In this episode you will learn…
Why you need to create "have-tos" in your life 

Why you need the "3 Cs" in every single post

How to humanize your social media page and be relatable

The clearer and deeper meaning of IMPACT
QUESTIONS:
WHAT ARE TWO IMMEDIATE GAME-CHANGING STEPS YOU'RE WILLING TO TAKE TODAY TO BOOST YOUR BUSINESS OR SOCIAL MEDIA PRESENCE?
GAMECHANGERS ACADEMY
#1 Academy for Gen-Y/Millennial Entrepreneurs
One of the Premier Networking Communities
Millionaire Guest Speakers/Exclusive Mastermind Calls
Over 200 Testimonials
APPLY FOR THE GAME CHANGERS ACADEMY NOW!