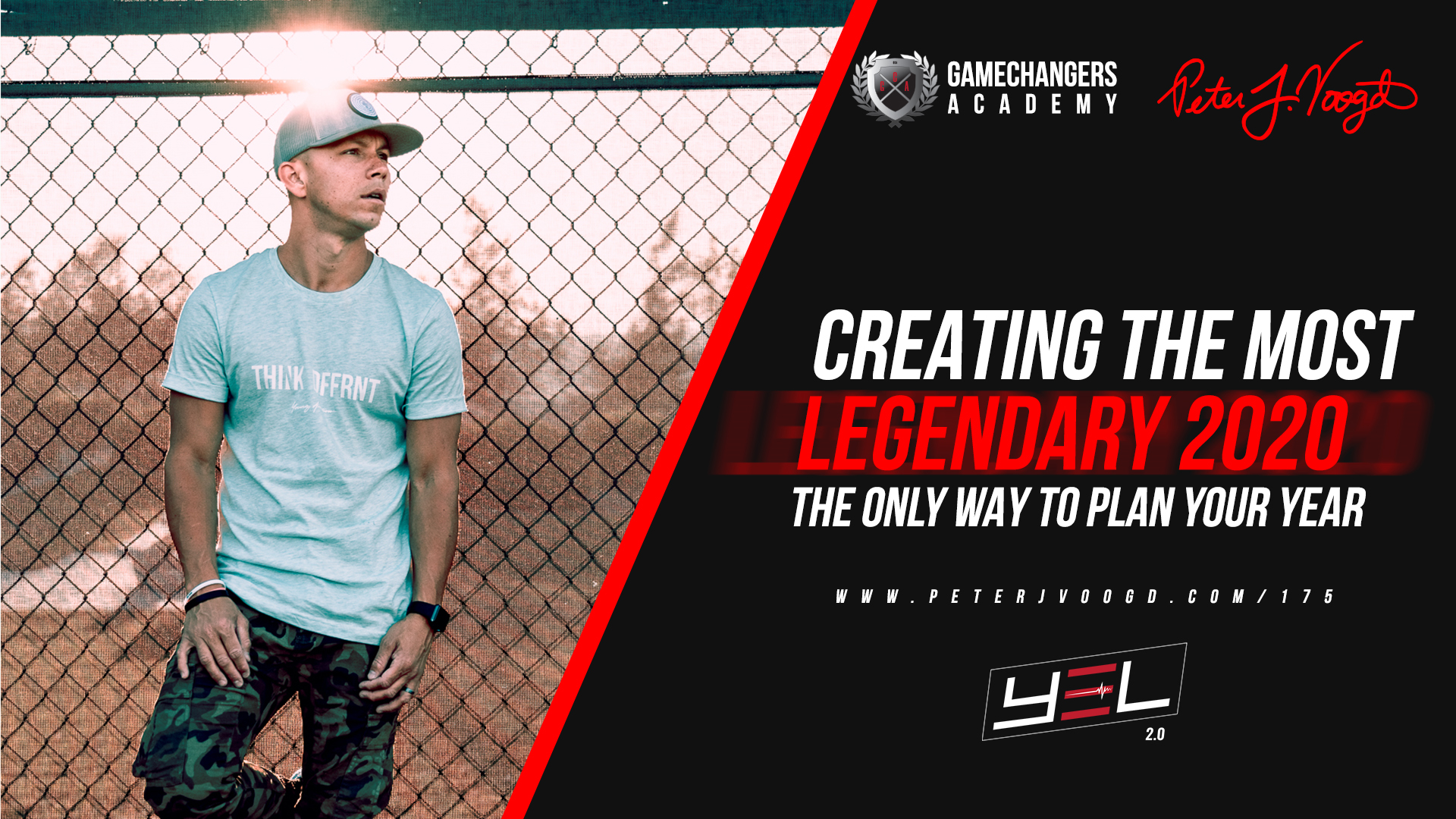 12 Dec

Creating The Most Legendary 2020 – The ONLY way to plan your year
EPISODE SHOW NOTES
Is your 2019 all set up for an epic finish?
2020's just around the corner and if you haven't yet, NOW is the best time to build momentum – the momentum that's gonna set the tone for the new year that's coming in hot for you! 
There's only a bit of a snag. 99% of society thinks the real 2020 starts on January 1st. If you're part of that statistics, you've already lost. But not for game changers! 2020 started at the beginning of this month for serious entrepreneurs and serious game changers because how you treat the end of your 2019 determines everything about your 2020. When does 2020 start for you? Let me tell you this one fact for starters: Companies are spending millions right now to get customers in buying mood. So if you're not putting your product or information out there to get people to come to you, you're losing the biggest opportunity to crush your 2019 and build the momentum you need going into the new year.
So, how are you maximizing your year? Few days left in the calendar to wrap up 2019. Are you still going to let the same old barriers hold you back from being limitless? Or are you finally going to start purging ideas, opinions, and restraints that are critical to your growth and success?
You only really need to take five steps if you want to create the most legendary new year. A great strategy to start off with is to make your whole December and January as productive as humanly possible because this is the momentum that's gonna carry you in. 
Go for a big head start. Finish strong, start stronger.
Today's podcast contains the 5 game-changing steps you need to take to make your 2020 the biggest one yet success-wise!
In this episode you will learn…
How to purge all your 2019 excuses, clutter, worries, and distractions before touching 2020's clean slate 

Why you wanna "break the tape"

How to organize and prioritize strategically

How to get back in the zone after the holidays

The 5 steps to creating the most legendary 2020
QUESTIONS:
WHAT YEAR WILL YOU START BULLETPROOFING YOUR LIFE?
GAMECHANGERS ACADEMY
#1 Academy for Gen-Y/Millennial Entrepreneurs
One of the Premier Networking Communities
Millionaire Guest Speakers/Exclusive Mastermind Calls
Over 200 Testimonials
APPLY FOR THE GAME CHANGERS ACADEMY NOW!