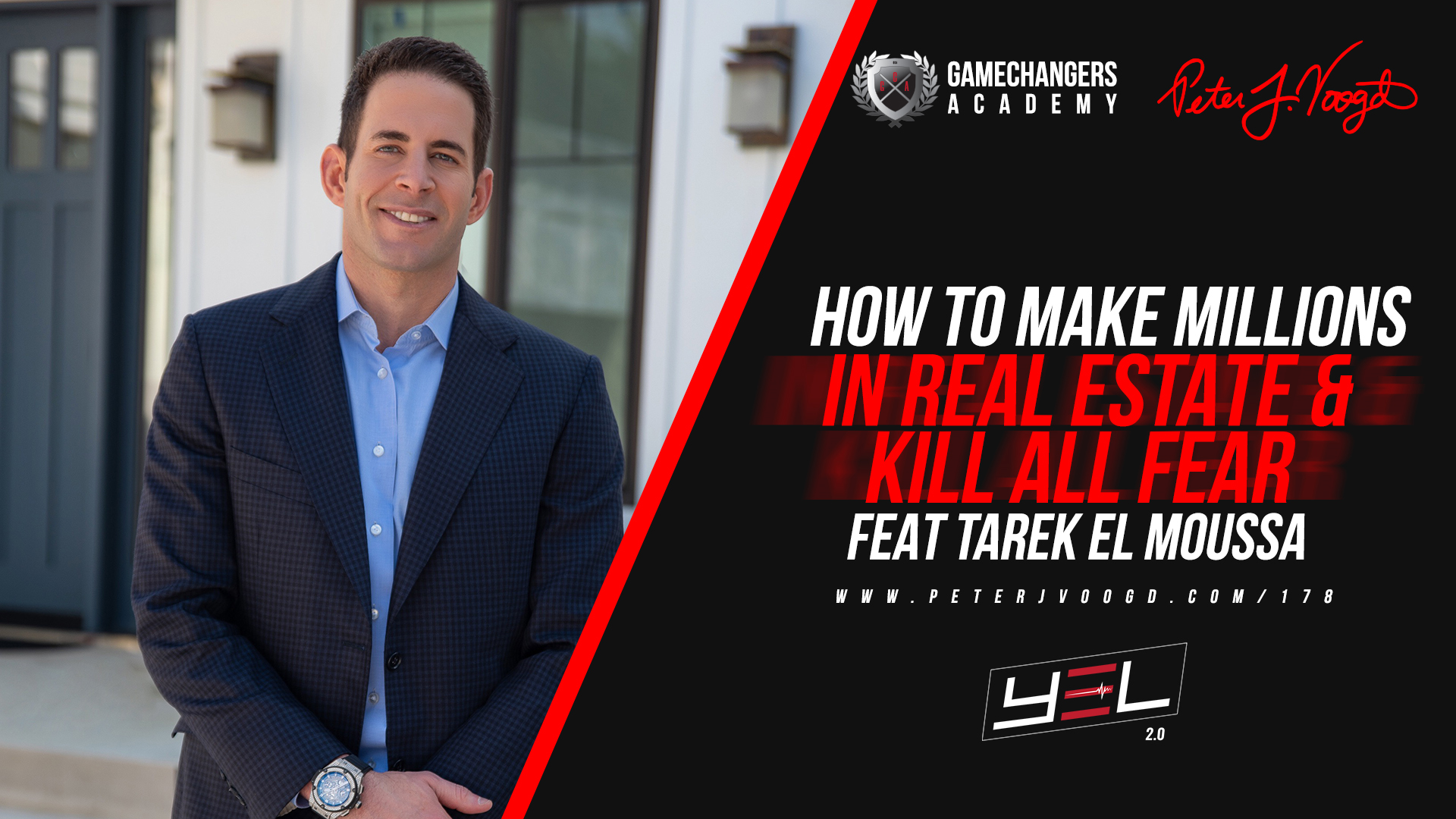 02 Jan

How to Make Millions in Real Estate & Kill All Fear feat Tarek El Moussa
EPISODE SHOW NOTES
What keeps you from making your first million?
Undoubtedly one of the most lucrative yet high-risk investments you can make is real estate. This is basically the reason why people stop at just expressing intent to invest. Well, guess what?
Real estate can be super competitive, but it is known to yield the highest results amongst all industries and made lots of people in the US billionaires. Why? Because Americans move out of their parents' house at an average age of 18, and that adds to the housing demand. Population grows, land availability decreases.

Now is the best time to invest; if only you can KILL ALL FEAR of losing and start MAKING MILLIONS by braving the intimidating world of real estate. If that guy over there can do something, so can you!
In life, you can focus on two things: you can focus on things that you're bad at to become average or you can focus on things that you're good at to become great. You just gotta keep testing new things. And once you test something that shows a positive result, get up and go after that!
Today's podcast features top real estate investor, author, and trusted reality TV personality from HGTV's hit series Flip Flop, Tarek El Moussa.
Tarek received his real estate license around 21 years old and quickly made a name for himself in Orange County which is a hugely competitive market. He carved out a niche for himself in the world of real estate which is flipping distressed properties, and is now owner of Next Level Property Investments LLC.
Having done hundreds of successful flips and selling multi-million dollar mansions, Tarek authored some of the best real estate investing books and is now a sought after keynote speaker all over the US.
Join Peter Voogd in today's episode where he and Tarek El Moussa candidly talks about what it takes to be a beast in the competitive world of real estate, how Tarek started, and where he's going next.
In this episode, you will learn…
Why you need to stop planning and just start buying properties

How to build your real estate portfolio

The correct mindset to get your first million in real estate

Why you should kill all fear of investing
QUESTIONS:
WHEN WILL YOU STOP LETTING FEAR KEEP YOU FROM YOUR FIRST MILLION DOLLARS?
GAMECHANGERS ACADEMY
#1 Academy for Gen-Y/Millennial Entrepreneurs
One of the Premier Networking Communities
Millionaire Guest Speakers/Exclusive Mastermind Calls
Over 200 Testimonials
APPLY FOR THE GAME CHANGERS ACADEMY NOW!