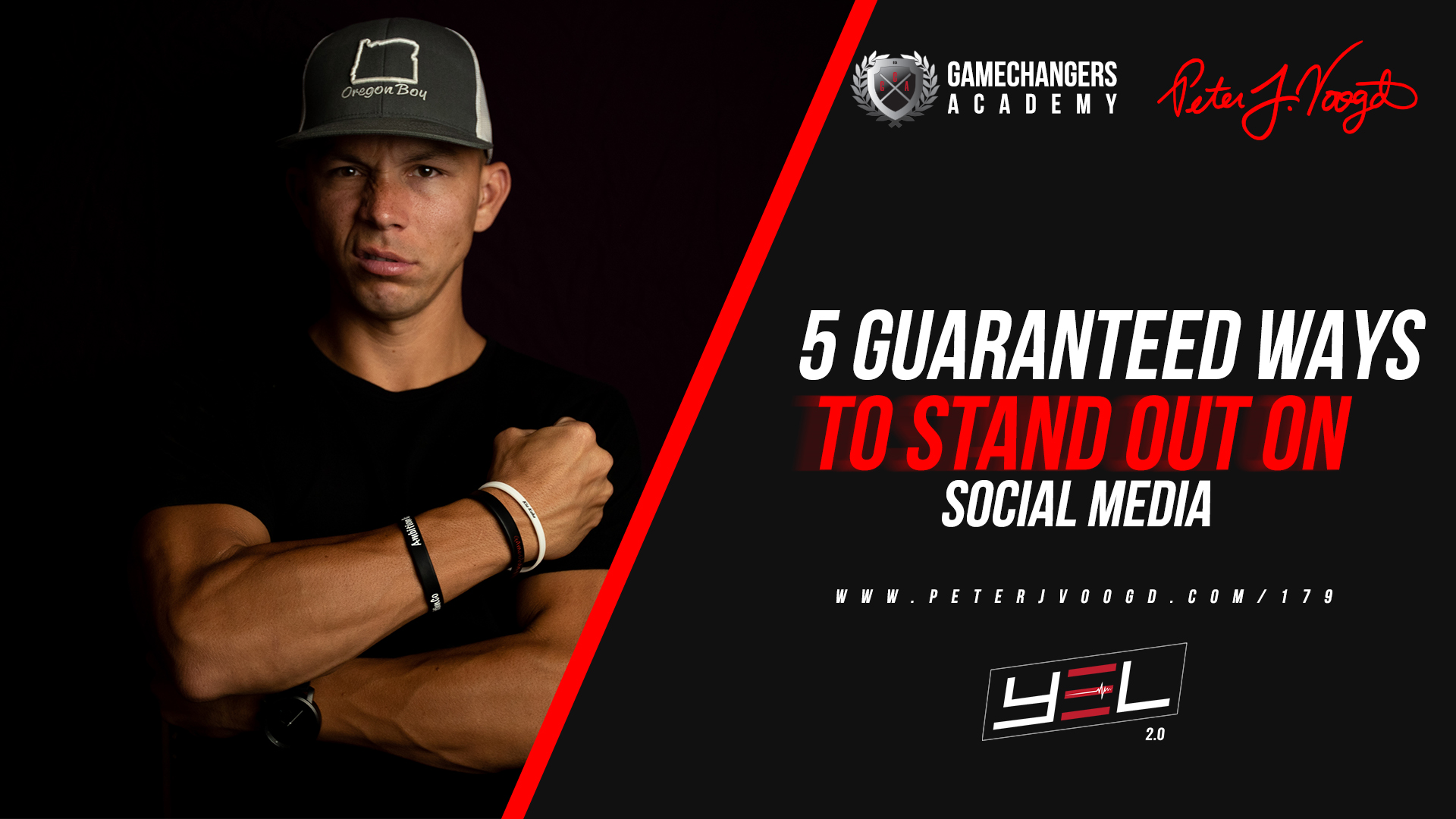 09 Jan

5 Guaranteed Ways To Stand Out On Social Media
EPISODE SHOW NOTES
What are you doing today to dominate social media tomorrow?
Standing out on social media gets harder as it gets more crowded by the minute. With a throng of platforms you can use to make yourself known, how do you leverage your current online presence so you can connect better with and gain more audience?
You may think your business is different or that you already got a good thing going with the number of followers you have now, but as you read this, are you in the 7 figures yet? If not, then there's something else and some more you can do today! But how do you do it?
First, you need to figure out what's holding you back. Is it money? Because you don't need to shell out a thousand dollars to put consistent content out there! Is it lack of direction? No problem, you'll learn here how to define your persona and figure out who you are in the marketplace and what you wanna be known as. 
The important thing is that NOW you have the drive! You're motivated. You're ready to plant your flag. You're ripe enough to dominate your niche on any or all social media platforms. The only work you have to do now is to experiment, strategize, and engage!
Think Media CEO and co-founder of Video Influencers Sean Cannell interviews world's leading authority for millennials, Peter Voogd, to score some social media strategy and automation hacks for his 1 million+ subscribers.
Keynote speaker Sean Cannell authored the #1 best-selling book, YouTube Secrets, and has been featured on Social Media Examiner and Success.com. He's been running a 7-figure online video education company where he helps individuals and brands learn how to leverage online video and YouTube to increase brand awareness and revenue.
Join Peter in today's podcast where he sits down with Sean Cannell to reveal how you can properly use social media to your advantage and build your following as a gateway to earning 6-7 figures!
In this episode, you will learn…
About the 5 proven ways you can stand out on social media

How to define your persona and dominate a niche

How to streamline your content

Why a brick-and-mortar store is never enough in today's world

Why leveraging other influencers' platforms can build your online influence
QUESTIONS:
HOW POPULAR ON SOCIAL MEDIA DO YOU DREAM TO BE?
GAMECHANGERS ACADEMY
#1 Academy for Gen-Y/Millennial Entrepreneurs
One of the Premier Networking Communities
Millionaire Guest Speakers/Exclusive Mastermind Calls
Over 200 Testimonials
APPLY FOR THE GAME CHANGERS ACADEMY NOW!