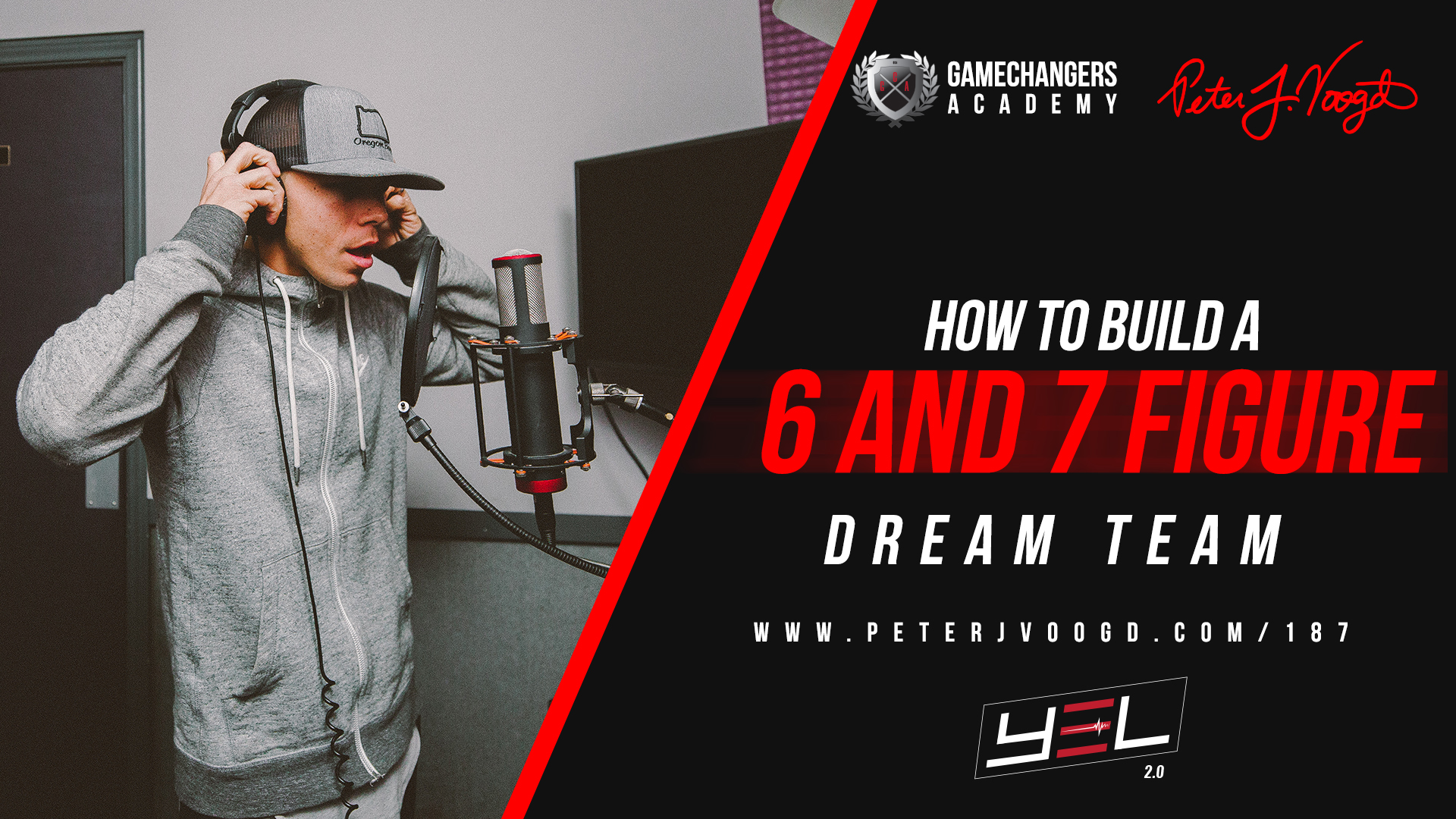 05 Mar

How to Build a 6 and 7 Figure Dream Team
EPISODE SHOW NOTES
Do you find yourself settling for less than 'A' players?
Putting together a sales team is a piece of cake. During the hiring process, there will surely be one or two hopefuls who'll stand out and complete your team. What's challenging is making sure everyone in the team is consistent in production, refuses to be bottlenecks, and is comfortable in your work culture. This is how your team comes on strong in helping you and your business get to 6 and 7 figures.
When my team retention rate was so bad that no one was able to stay on and I was left stressed and struggling, I knew I had to do something fast. If the team you formed, whether it's sales, customer service, or administration isn't helping you propel your business forward and ignite your growth, then you have a leadership problem on top of a team problem.
After acknowledging where I fell short in terms of leadership, I shifted my strategies and now we can't get people to quit if they want to because they love what they do. My team is now one of the most dynamic sales teams working cohesively together, doing millions each year and enjoying one of the top work cultures in the country. 
How? With the 3-step process I developed that served as groundwork for my ever-growing team of 'A' players.
Hear it straight from Peter in this week's episode and learn how you can transform your existing team into a 7-figure dream team in three easy steps!
In this episode, you will learn…
The 3-step process to crafting a dream team

What to tell applicants when you're hiring

Why you shouldn't settle for less than 'A' players

How to develop actionable KPIs to get ahead of the game
QUESTIONS:
ARE YOU READY TO STOP RUNNING A ONE-MAN SHOW AND HAVE A TEAM THAT TICKS OFF ALL YOUR GOALS?
GAMECHANGERS ACADEMY
#1 Academy for Serious Entrepreneurs
One of the Premier Networking Communities
Millionaire Guest Speakers/Exclusive Mastermind Calls
Over 500 Testimonials
Featured in Entrepreneur and Forbes Magazine
APPLY FOR THE GAME CHANGERS ACADEMY NOW!