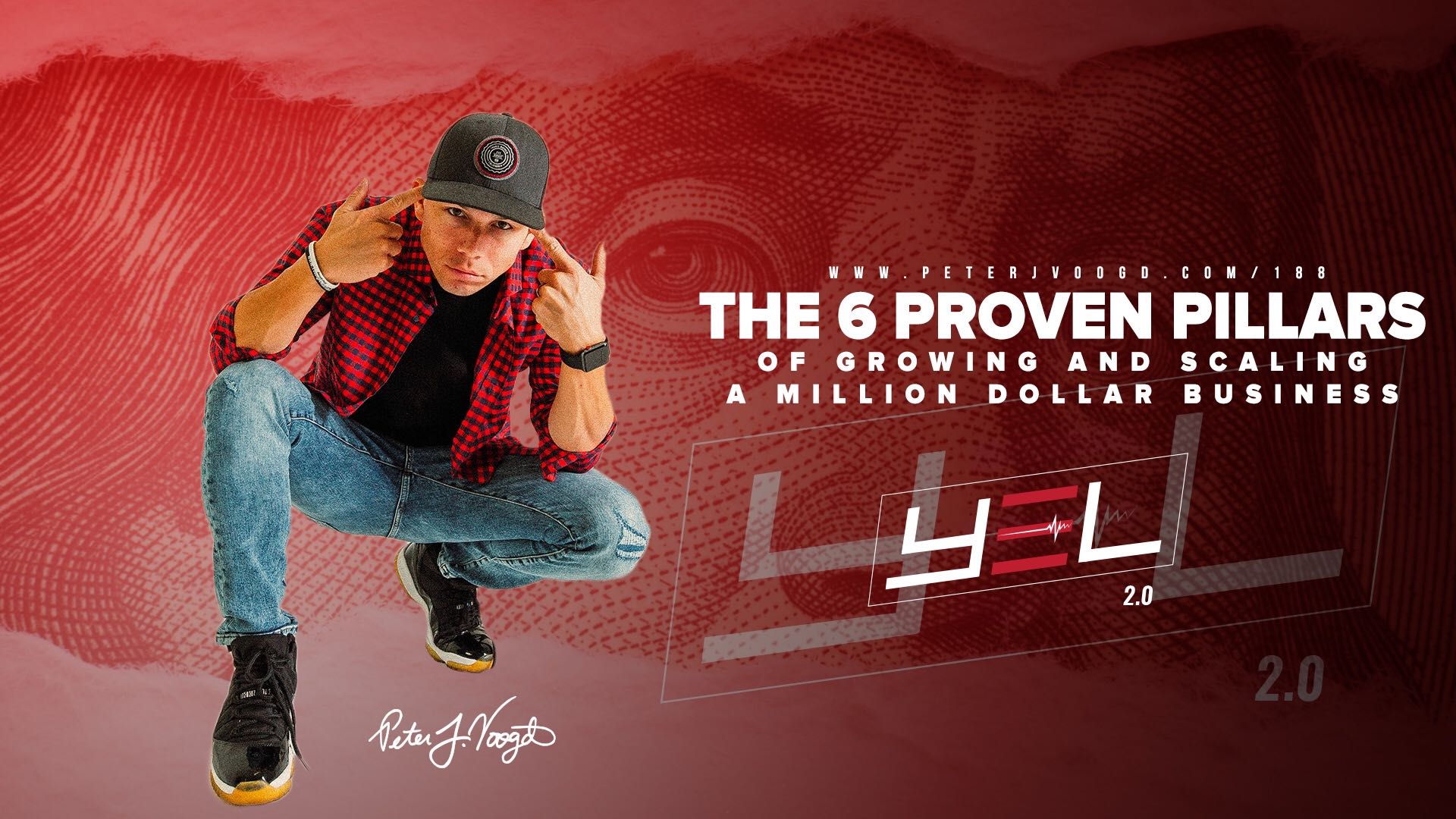 11 Mar

The 6 Proven Pillars of Growing and Scaling a Million Dollar Business

Are you burning the candle at both ends and still not seeing results?

When you realize that freedom and your well-being are so much more important than money, that's when you develop a mindset and a strategy that'll guide you on your journey to a million dollar business.

I created a roadmap anchored by guided by this mindset, a clearer focus, and unwavering determination. This 6-step formula which I've been using for years helped me BRAND and SCALE my business.

Find out how you can scale up and become a world-class entrepreneur ready to build a million-dollar legacy for your family in today's prized podcast!
Serious Entrepreneurs & Sales Professionals ONLY! 
For the past 6 months, I have been working on a deep dive training based on the #1 question I get almost daily!!
"How do I grow and scale my business, while creating freedom and autonomy?" ?
After a lot of trial and error, I realized there was a 6 step proven formula and I'm going to share this with you this Thursday at 5 pm PST!
The training will be called "The 6 Step Proven Formula to Growing & Scaling Your Business While Creating Real Freedom For The Things You Care About" ?? and I will reveal…..
✅How to Gain Absolute Clarity
✅Top Ways to Multiply your Profits
✅7 Figure Mindset Hacks and Habits
✅How to Have High Paying Clients Chase You
✅Tactics to Tear Down Barriers and Limitations
I believe this to be the best way to profit and take advantage of today's changing economy, and I want you to be able to thrive when the economy shifts and not live in fear like most people ?
Look if you've built a 100 million dollar business but you don't have freedom and autonomy, or you don't get to see your family whenever you want you did it ALL WRONG ??
QUESTIONS:
ARE YOU DOING SOMETHING WITH THAT NAGGING PULL TO CREATE A BIGGER AND MORE CONSISTENT INCOME?
GAMECHANGERS ACADEMY
#1 Academy for Serious Entrepreneurs
One of the Premier Networking Communities
Millionaire Guest Speakers/Exclusive Mastermind Calls
Over 500 Testimonials
Featured in Entrepreneur and Forbes Magazine
APPLY FOR THE GAME CHANGERS ACADEMY NOW!