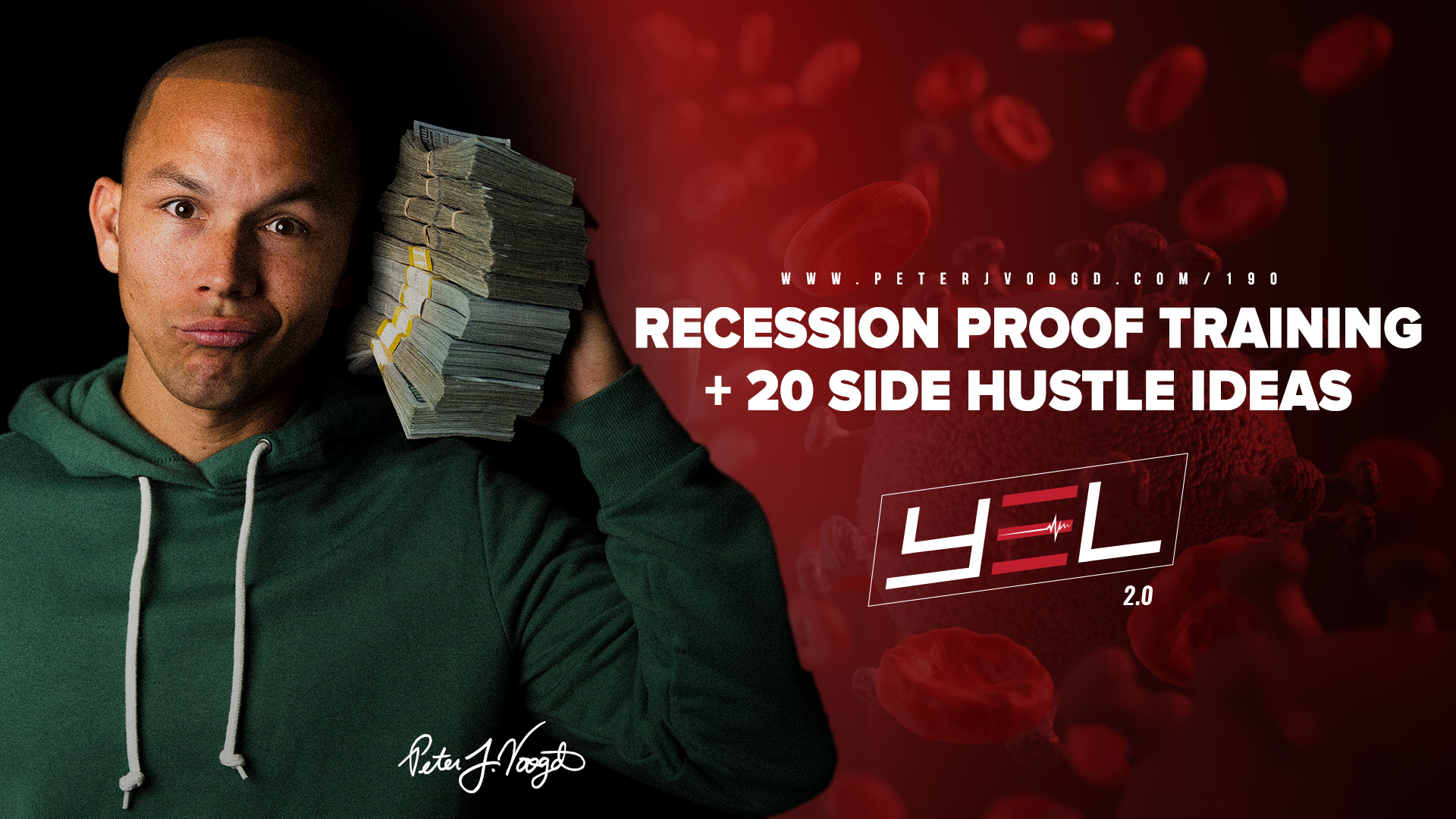 07 Apr

Recession Proof Training + 20 Side Hustle Ideas
EPISODE SHOW NOTES
Have you ever in your adult life looked into the mirror and thought you'd be further ahead by now? Or wished that maybe you could have prepared for the crisis that happened? 
A lot of people are losing their money due to the COVID-19 pandemic. Many have lost their jobs, especially hour based or part time workers. You can't clock hours at work because everyone has to stay at home. 
That's why many are looking for ways to sustain themselves and their family after losing their job or source of income as a result of the crisis. 
You can't just chill and watch Netflix just because businesses are closed and everyone is ordered to not go out. It's in times like these that you need to maximize and capitalize on whatever resources that you have.
There's no better time to work remotely than now! There are actually many things you can do with just a laptop and a phone while at home.
Starting an online business is not for everyone. But it is for those who are willing to adapt and embrace uncertainties.
If you're looking for a huge advantage in life and in business then give yourself an applause for listening into this episode, as Peter shares 20 real tactical ideas on how to make money on a side hustle. He will talk about authentic and effective ways to best profit in today's changing economy so that you can turn your uncertainty into clarity!
Peter also talks about the 3 truths that'll totally transform your view of the current crisis situation.
Find out how you can recession-proof your business and maximize your income as Peter talks about the actions you can take as well as some money tips to get you through this tough time.
To learn more about this exclusive Recession Proof Offer please visit peterjvoogd.com/recession-proof
Recession-Proof
In this episode, you will learn…
The 6 biggest game changers for your transition

How your internal and external reasons will help set you up to become an entrepreneur

What creating your own certainty means 

Why you need to set a date

The vicious cycle practiced by most companies
QUESTIONS:
NOW IS THE TIME TO BE INTENTIONAL. ARE YOU READY TO BUILD YOUR ONLINE BUSINESS AND GET AHEAD IN BUSINESS AND IN LIFE?
GAMECHANGERS ACADEMY
#1 Academy for Serious Entrepreneurs
One of the Premier Networking Communities
Millionaire Guest Speakers/Exclusive Mastermind Calls
Over 500 Testimonials
Featured in Entrepreneur and Forbes Magazine
APPLY FOR THE GAME CHANGERS ACADEMY NOW!