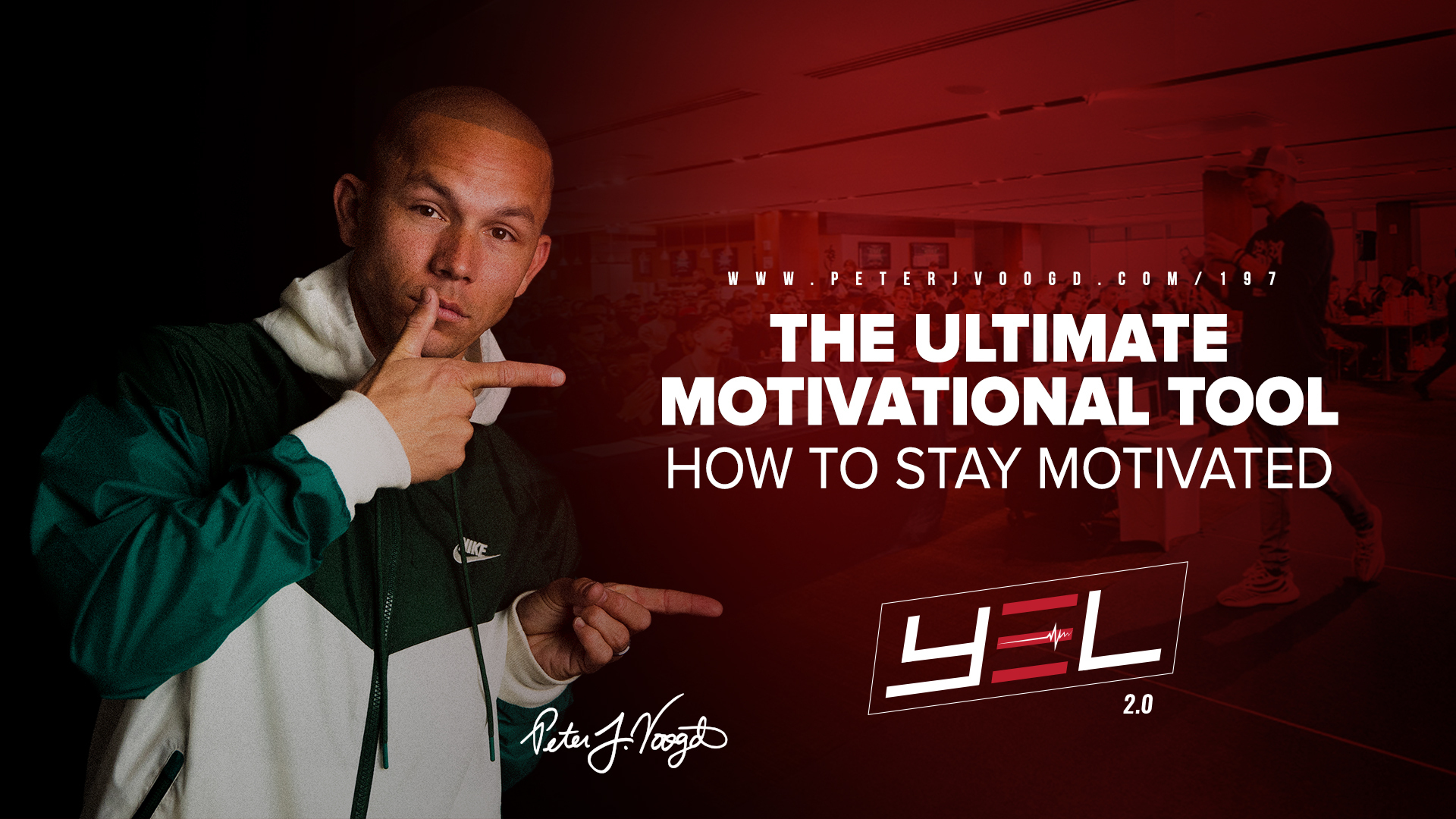 29 May

The Ultimate Motivation Tool – How to Stay Motivated
EPISODE SHOW NOTES
What do you do to stay motivated?
It's no secret that the key to accomplishing your goals be it in business or in life is staying motivated.
Motivation is that drive that keeps you from hitting the snooze button when your alarm starts ringing nonstop in the morning. It's the fuel that helps you get through a tough and stressful workday; It's the thing that gives you the push you need when you feel like everything is starting to crumble down.
But no matter how motivated you are, there are times where we can't avoid experiencing slumps.
It's easy to find motivation but staying motivated is a different conversation. For some, it's easy to shake it off and then they get back in the game but for others, it's a struggle.
So how do you re-energize your motivation batteries and stay motivated most of the time? How do you stay in the zone and focus on your game?
If you're finding it hard to stay focused and motivated, then today's episode will surely be a treat for all of you out there who want to stay in their zone! 
There will be days where you feel like quitting but the tools that I'm about to share with you today will help you stay motivated while striving towards your personal and business goals!
Find out what's killing your momentum and motivation and learn how to fix them as I will share with you the game-changing tools that I personally used in order to stay consistent and motivated when you're really not feeling it!
In this episode, you will learn…
The game-changing tools to keep yourself motivated

Energy killers that eat your momentum and motivation away

Creating a prevention plan and executing them

How I motivate my friends, family, and my team!
QUESTIONS:
ARE YOU READY TO GET IN THE ZONE AND STAY THERE?
GAMECHANGERS ACADEMY
#1 Academy for Serious Entrepreneurs
One of the Premier Networking Communities
Millionaire Guest Speakers/Exclusive Mastermind Calls
Over 500 Testimonials
Featured in Entrepreneur and Forbes Magazine
APPLY FOR THE GAME CHANGERS ACADEMY NOW!