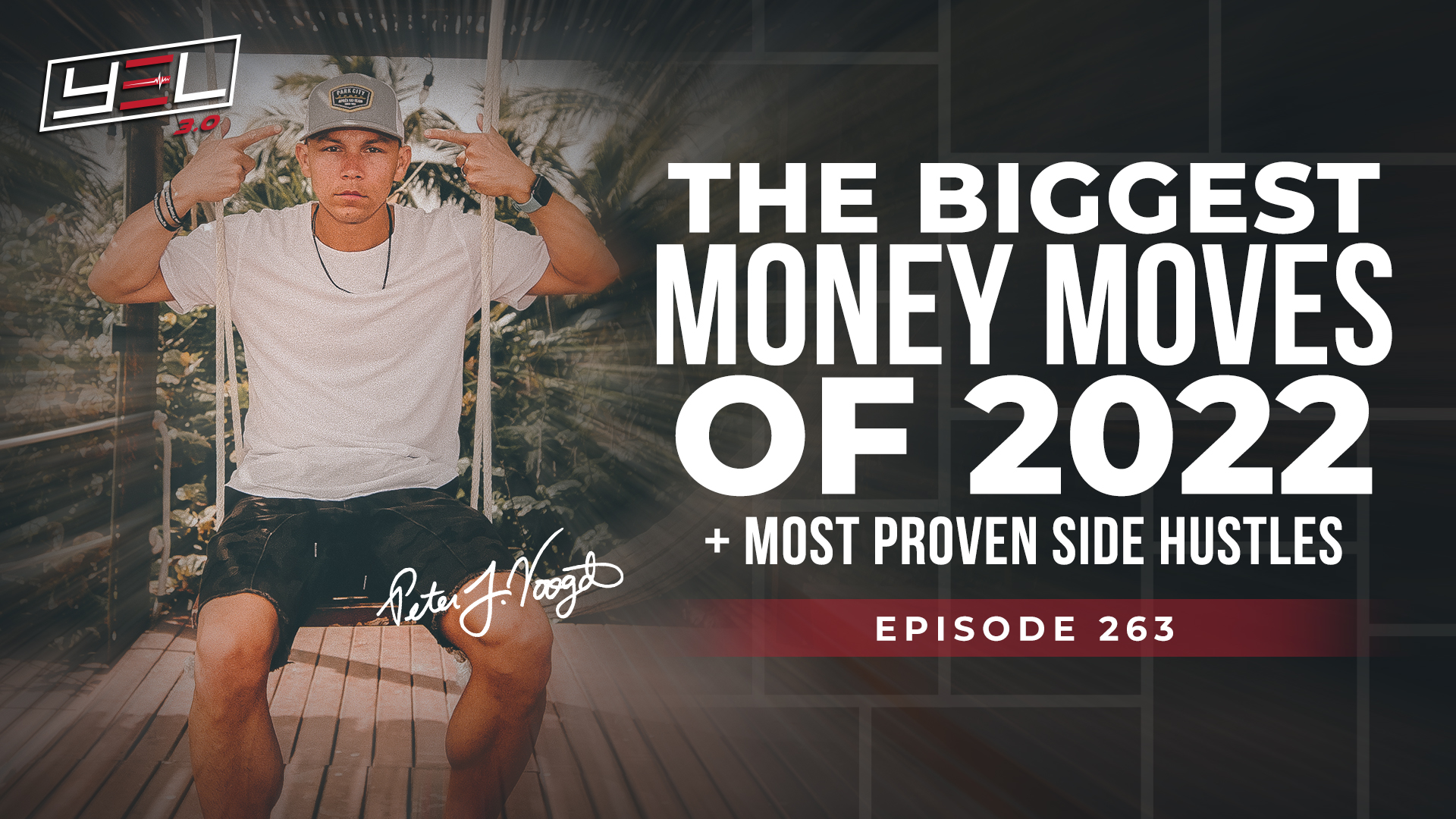 28 Jul

Biggest Money Moves Of 2022 + Unfair Advantage

We're no doubt living in the greatest transfer of wealth that's ever existed.There will be more opportunities in the next 12-24 months than the previous 100 years combined.

But the bad news is, most people aren't prepared to take advantage.

They're watching Netflix, partying, drinking, relaxing and not dealing with reality.

So understand that by investing in your mindset and sharpening your perspective and skills, you're already ahead.

You're already doing what 90% of people aren't willing to do.

And if you're an action taker, you're going to love this week's YEL 3.0 episode.

Show Highlights Include: 
The BIGGEST money moves of 2022 to help you dominate your competition and become irreplaceable
How to navigate this recession and gain an unfair advantage in this new economy
How to develop an unstoppable mindset so you can go after your goals with no apology or pause
Listen in on today's episode here!
RESOURCES
You can download Peter's exclusive networking blueprint at https://gamechangersmovement.com/networking – This blueprint will give you the exact scripts Peter uses to get ahold of anybody.
SOCIAL MEDIA
Let's Connect on Social Media:
Follow Peter Voogd
GAMECHANGERS ACADEMY
#1 Academy for Serious Entrepreneurs
One of the Premier Networking Communities
Millionaire Guest Speakers/Exclusive Mastermind Calls
Over 700 Testimonials
Featured in Entrepreneur and Forbes Magazine
APPLY FOR THE GAME CHANGERS ACADEMY NOW!