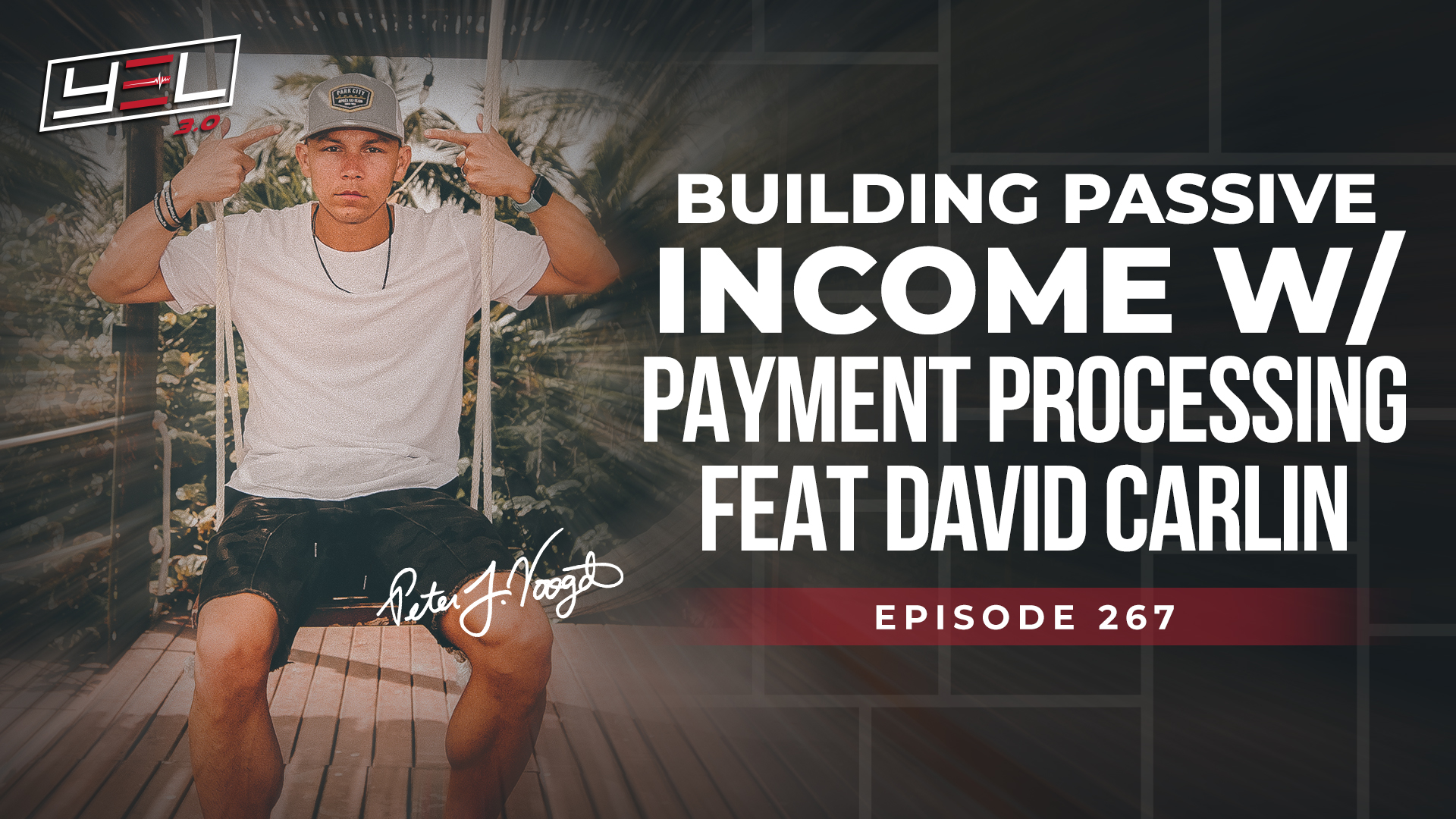 18 Aug

Building Passive Income w/ Payment Processing Feat David Carlin

Ever heard of David and Patricia Carlin before?

They're entrepreneurs, investors and thought leaders who have dominated the payment processing industry for over 20 years!

They've played a HUGE part in bringing many of the early ecommerce brands online…

… including Star Wars, Sony Music, Time Magazine, the first dating websites, and the first multiplayer games. 

Right now, their mission is to help more people — especially power couples — do the same. 

With over two decades of experience examining payments from businesses, they have the most informed perspective on what it TRULY takes to run a business. 

And in today's YEL 3.0 episode…

I'm interviewing David Carlin to get some of his insights and knowledge on running a payment processing business and how you can use that to build passive income. 

Listen in on today's episode here!
RESOURCES
You can download Peter's exclusive networking blueprint at https://gamechangersmovement.com/networking – This blueprint will give you the exact scripts Peter uses to get ahold of anybody.
SOCIAL MEDIA
Let's Connect on Social Media:
Follow Peter Voogd
GAMECHANGERS ACADEMY
#1 Academy for Serious Entrepreneurs
One of the Premier Networking Communities
Millionaire Guest Speakers/Exclusive Mastermind Calls
Over 700 Testimonials
Featured in Entrepreneur and Forbes Magazine
APPLY FOR THE GAME CHANGERS ACADEMY NOW!