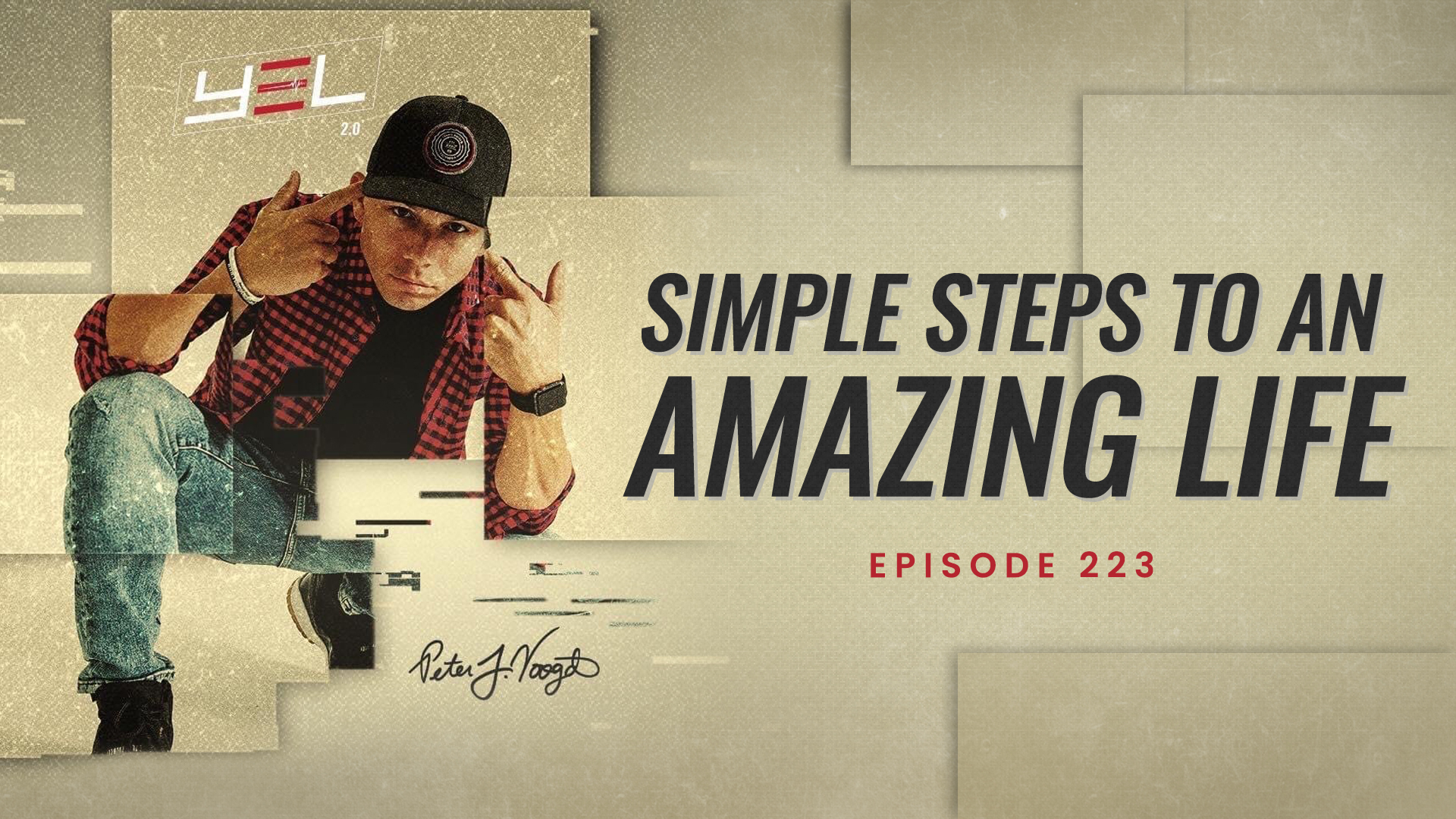 04 Jul

Have An Amazing Life, Regardless Of What People Say!

In this episode of "Y.E.L. 2.0", your host Peter Voogd, serial Entrepreneur, Mentor, Speaker, Best-selling Author, Husband and Father gives his insights and tips to an amazing life.

Episode Highlights: 
Peter states that he hasn't been paying attention to things that doesn't matter.
He reveals that he doesn't do any social media first thing in the morning, his phone remains off.
Peter suggests having to know and have a filter system on what you're bringing into your brain.
Three Key Points
As per Peter, his vision is to help other people, not him, his business is about customer service exceeding expectations giving value, not him and the legacy is not about him.
Peter mentions he has his meditation for 15-20 minutes, just with his own thoughts. He kind of clears his mind and that's been an absolute game changer with no social media.
He says that you got to know your prime time; you got to know where your natural energy is from, or when it is the best. You only have a certain amount of willpower and hence he doesn't make too many decisions first thing in the morning.
RESOURCES
You can download Peter's exclusive networking blueprint at https://gamechangersmovement.com/networking – This blueprint will give you the exact scripts Peter uses to get ahold of anybody.
SOCIAL MEDIA
Let's Connect on Social Media:
Follow Peter Voogd
GAMECHANGERS ACADEMY
#1 Academy for Serious Entrepreneurs
One of the Premier Networking Communities
Millionaire Guest Speakers/Exclusive Mastermind Calls
Over 700 Testimonials
Featured in Entrepreneur and Forbes Magazine
APPLY FOR THE GAME CHANGERS ACADEMY NOW!