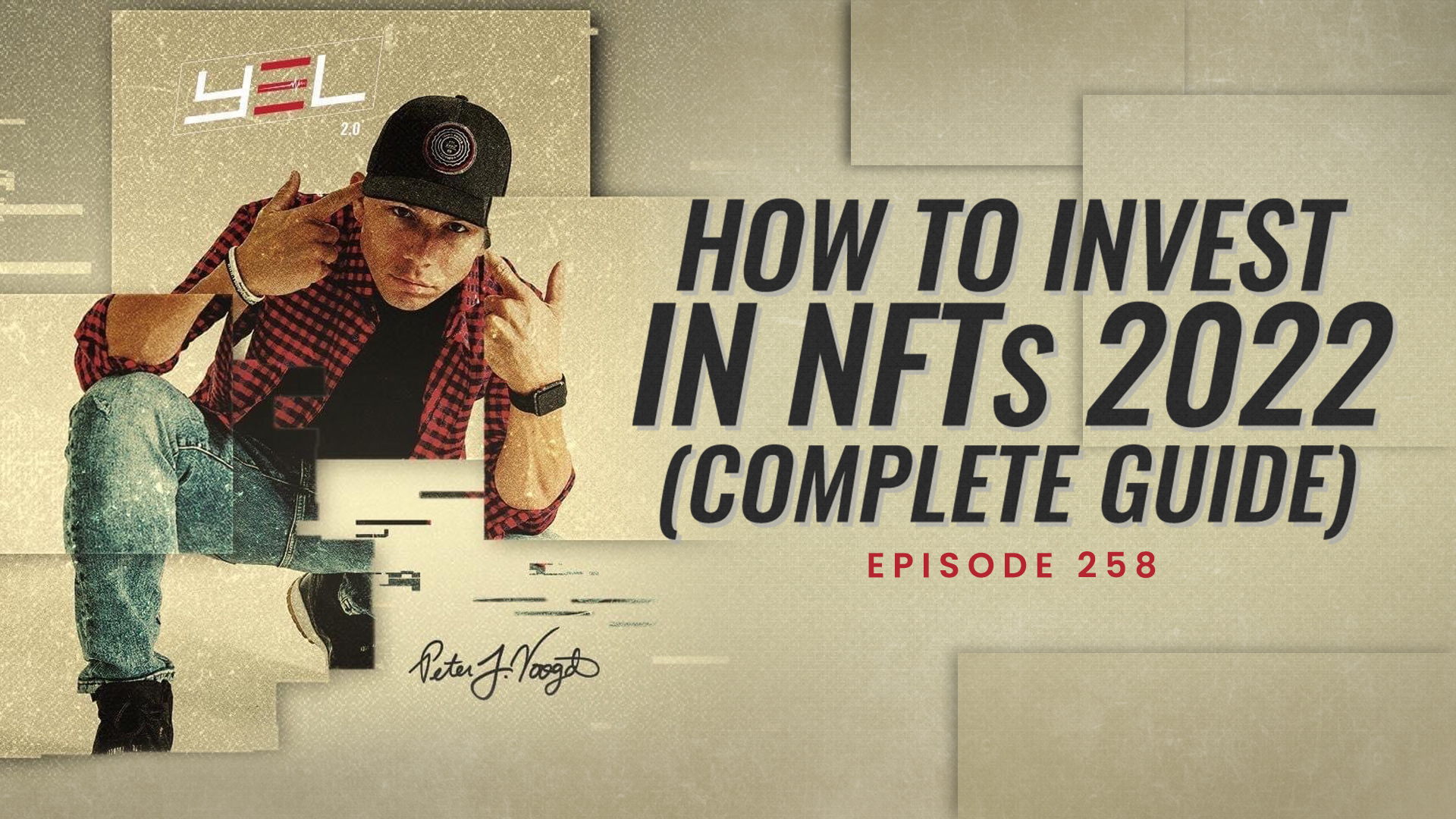 21 Feb

How To Invest In NFTs 2022 (Complete Guide)

In this episode of "Y.E.L. 2.0", your host Peter Voogd, serial Entrepreneur, Mentor, Speaker, Best-selling Author, and Founder of the prestigious 'Game Changers Academy' shares a simple way to understand NFTs. He gives out some great points which we need to research before investing. He also explains how they sold out their first NFT project.

Episode Highlights
First, understand why you're investing, and then it's important to adapt and understand where the markets are going.
It's an understanding and an awareness of what's coming and how to decipher real value from hype.
The biggest key to succeeding in this industry is, understanding how to research projects so you don't get scammed.
Research the team/the founders who are involved, you should never invest in a project where the founders are anonymous.
The artwork has to be differentiated as to bring people in.
We should look for projects that give results right away.
Peter doesn't want to be involved with people that make that much money that doesn't want to improve society and get back to culture.
A lot of people value hype and quantity over quality. We want to value quality over quantity.
What is longevity look like? What is their plan to make sure the holders consistently get value delivered, and the value of the NFT goes up?
We should keep in mind while we're looking at projects, is there a roadmap that's proven that's consistent that shows that the holders will consistently get value.
When you see a project organically growing delivering consistent value with a little bit of hype and excitement, then that's something you might want to get invested in.
Only take opinions from people who you would trade places with who have similar results that you have.
Don't trade based on emotion or FOMO trade based on due diligence, preparation, understanding, and awareness.
3 Key Points:
We should be finding projects that have both utility and value attached.
The reason why 90 plus percent fail is that there is a lot of hype, a lot of promises, hidden owners, and no real-world value.
Peter shares simple five things on how they sold out their first NFT project – 1. The right people were involved. 2. They had artwork that was unique and differentiated. 3. They had real-world utility and value right away. 4. The collective intelligence of their holders. 5. Massive give back.
RESOURCES
You can download Peter's exclusive networking blueprint at https://gamechangersmovement.com/networking – This blueprint will give you the exact scripts Peter uses to get ahold of anybody.
SOCIAL MEDIA
Let's Connect on Social Media:
Follow Peter Voogd
GAMECHANGERS ACADEMY
#1 Academy for Serious Entrepreneurs
One of the Premier Networking Communities
Millionaire Guest Speakers/Exclusive Mastermind Calls
Over 700 Testimonials
Featured in Entrepreneur and Forbes Magazine
APPLY FOR THE GAME CHANGERS ACADEMY NOW!