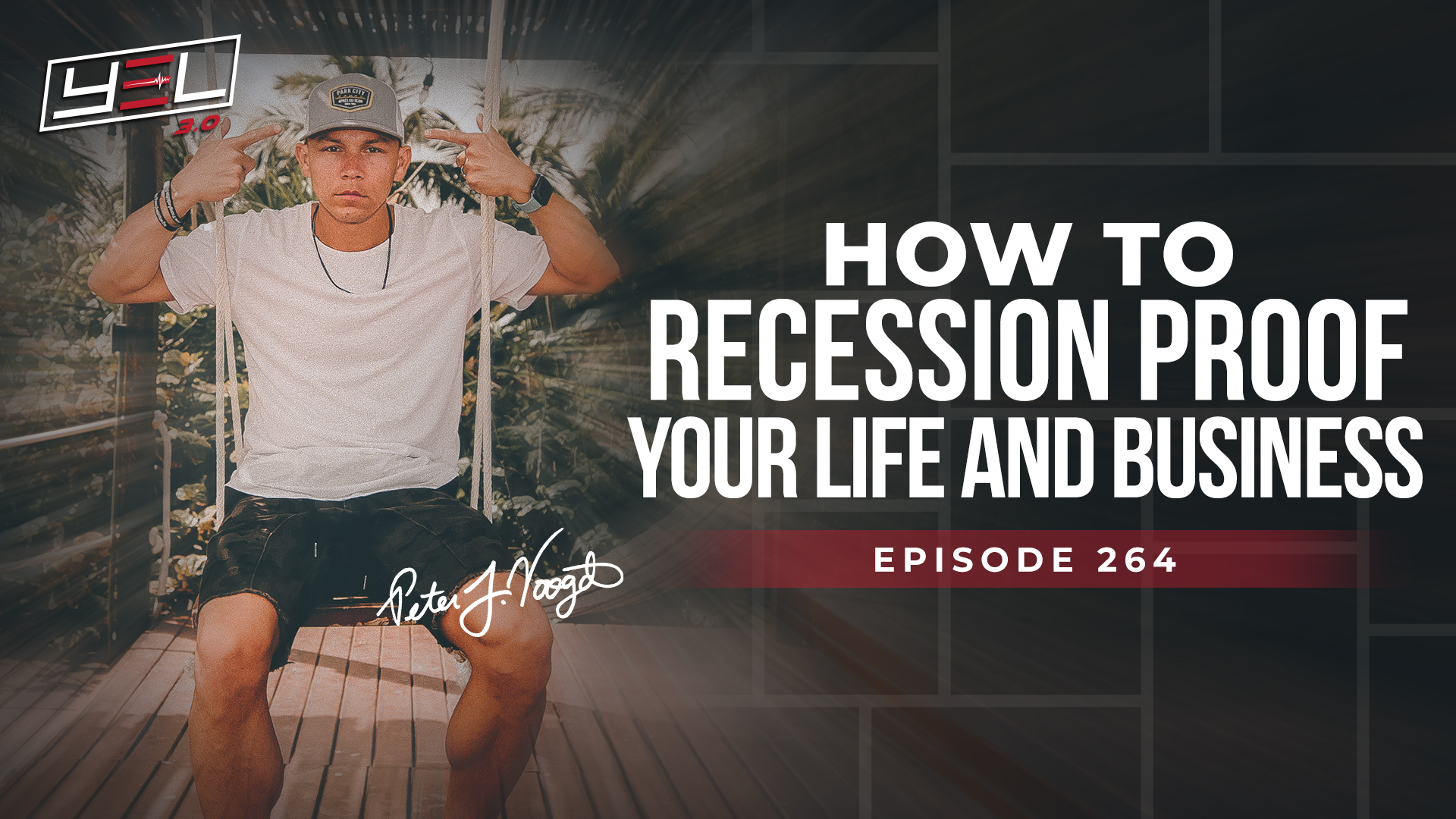 04 Aug

How To Recession Proof Your Life & Business

In today's YEL 3.0 episode, I'm going to share with you exactly how you can recession-proof your life & business.

Listen to it here.

There's going to be more opportunities than ever in the next 12 months.

But what you do right now matters.

Remember…

An opportunity is only an opportunity if it's fully taken advantage of.

Which is why I'm dedicating today's episode to helping you prepare for this upcoming recession… and giving you the tools and strategies to help you capitalize.

If you want to be in the top 1%… and come out on top in these next few months…

This episode is for YOU.

Show Highlights Include: 
The TRUTH about recessions. (Despite what everyone else thinks, recessions are actually a GOOD thing. Here's why.)
My bulletproof execution plan for dominating in the next 6-12 months. (Use these steps if you want to stay ahead of the game and thrive while most people struggle).
Listen in on today's episode here!
RESOURCES
You can download Peter's exclusive networking blueprint at https://gamechangersmovement.com/networking – This blueprint will give you the exact scripts Peter uses to get ahold of anybody.
SOCIAL MEDIA
Let's Connect on Social Media:
Follow Peter Voogd
GAMECHANGERS ACADEMY
#1 Academy for Serious Entrepreneurs
One of the Premier Networking Communities
Millionaire Guest Speakers/Exclusive Mastermind Calls
Over 700 Testimonials
Featured in Entrepreneur and Forbes Magazine
APPLY FOR THE GAME CHANGERS ACADEMY NOW!