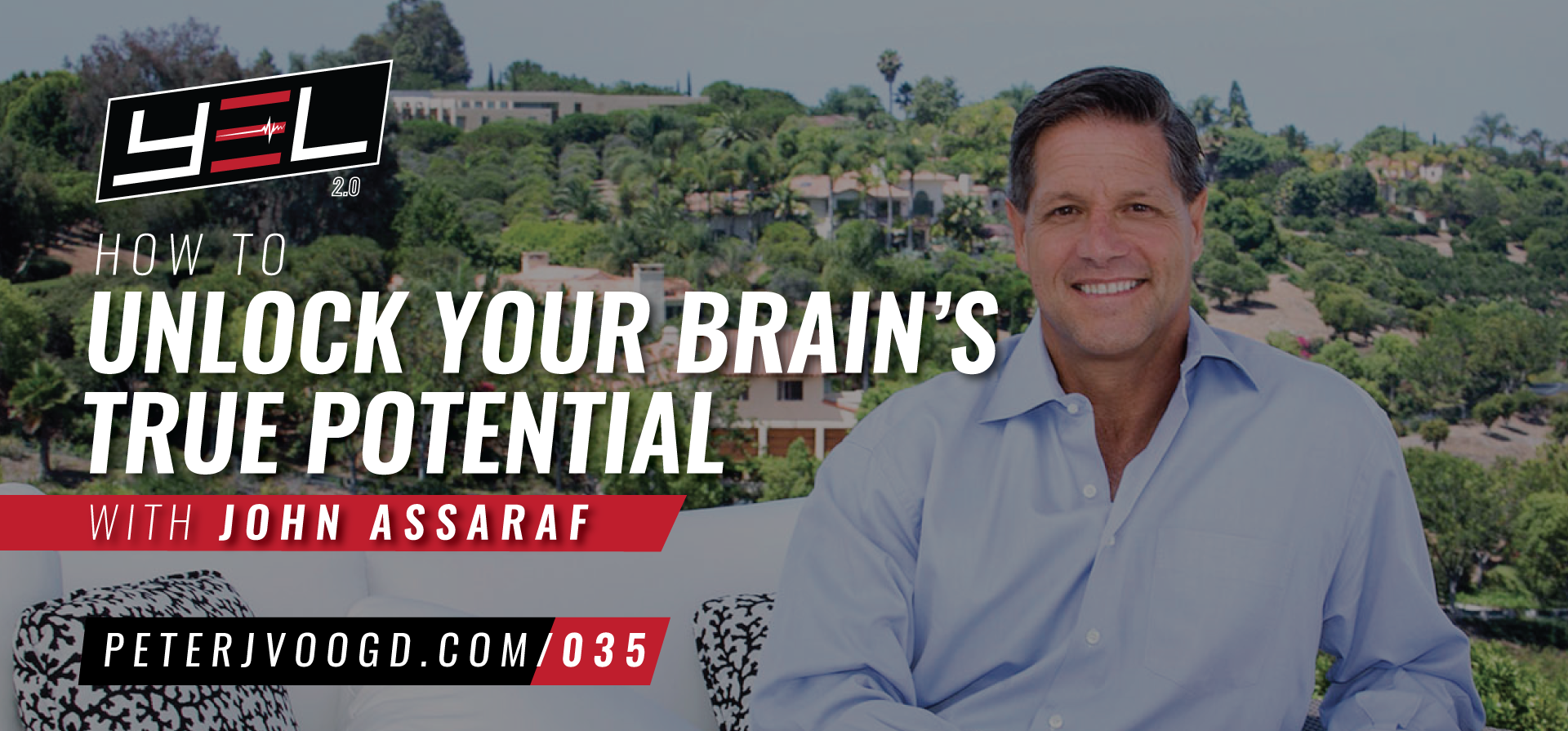 06 Jan

How To Unlock Your Brain's True Potential – Interview w John Assaraf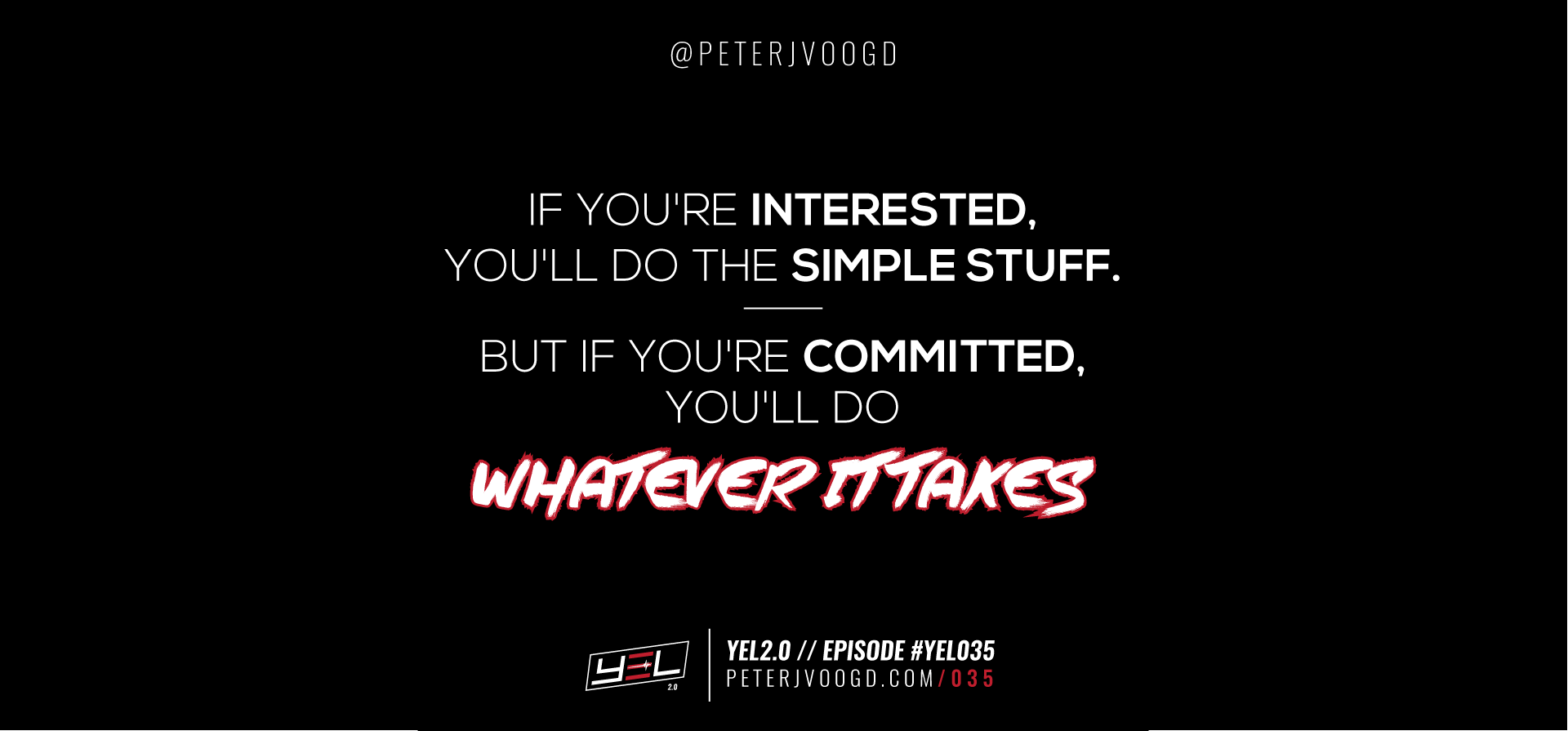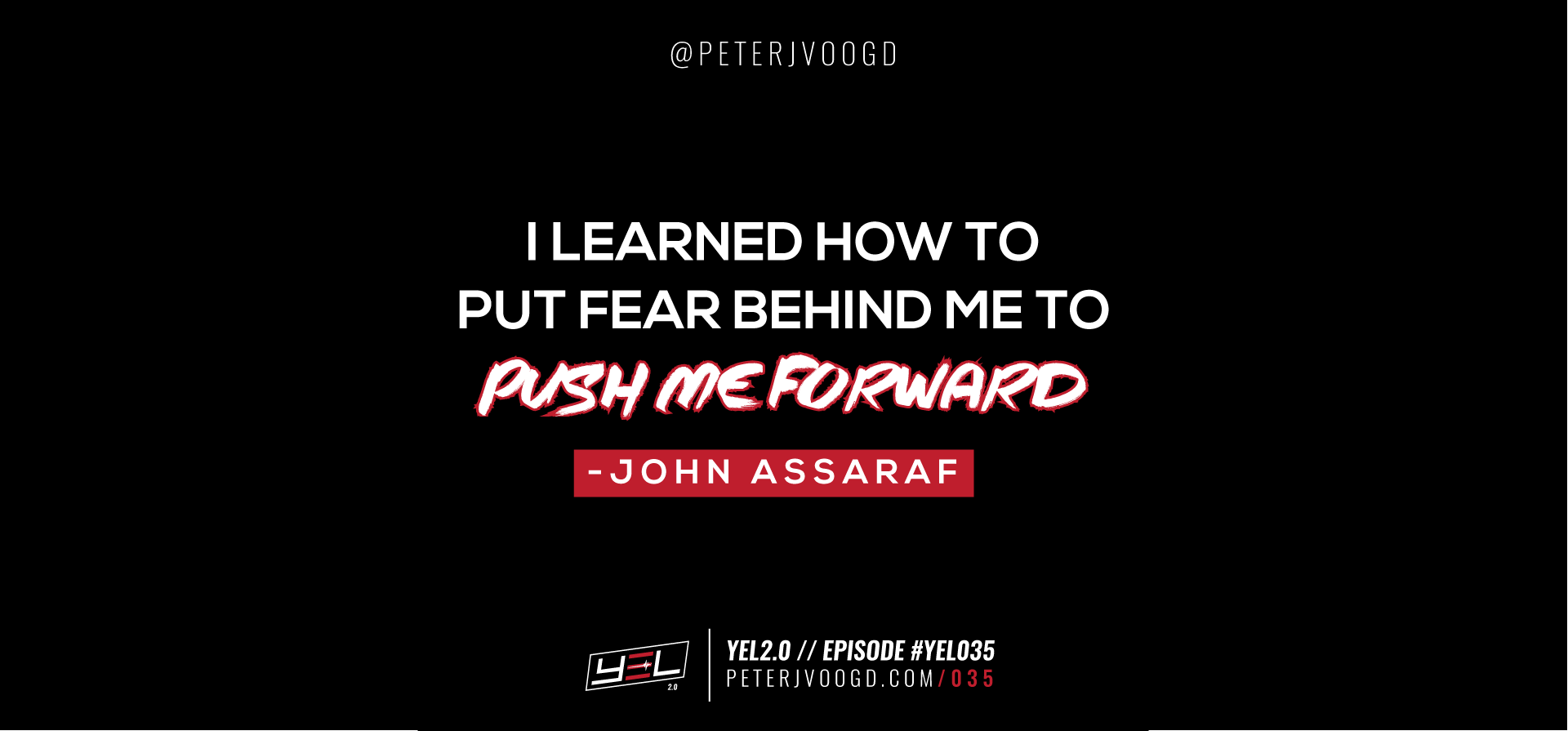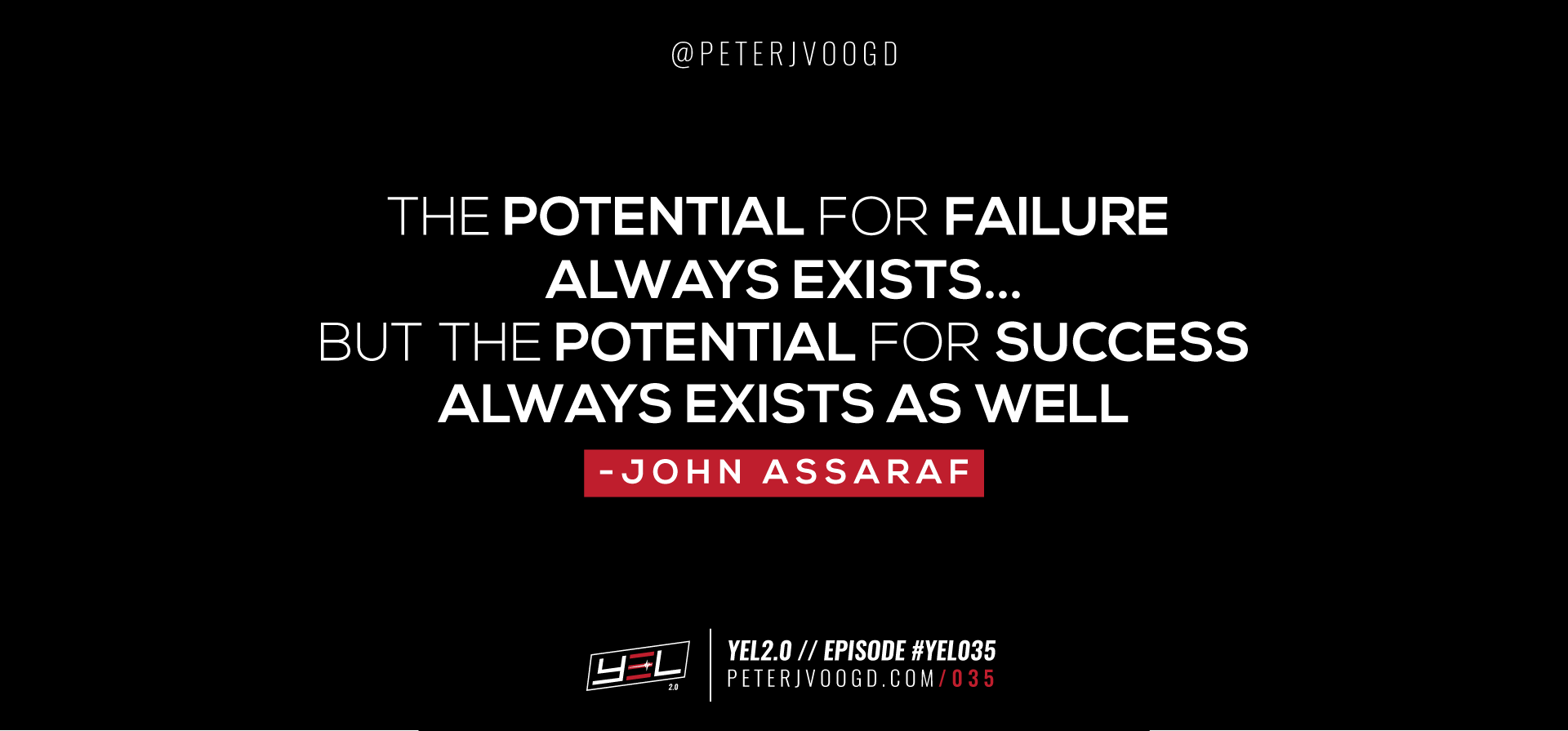 YEL2.0---PODCAST-EPISODE---HEADER---QUOTE---035-1
YEL2.0---PODCAST-EPISODE---HEADER---QUOTE---035-2
YEL2.0---PODCAST-EPISODE---HEADER---QUOTE---035-3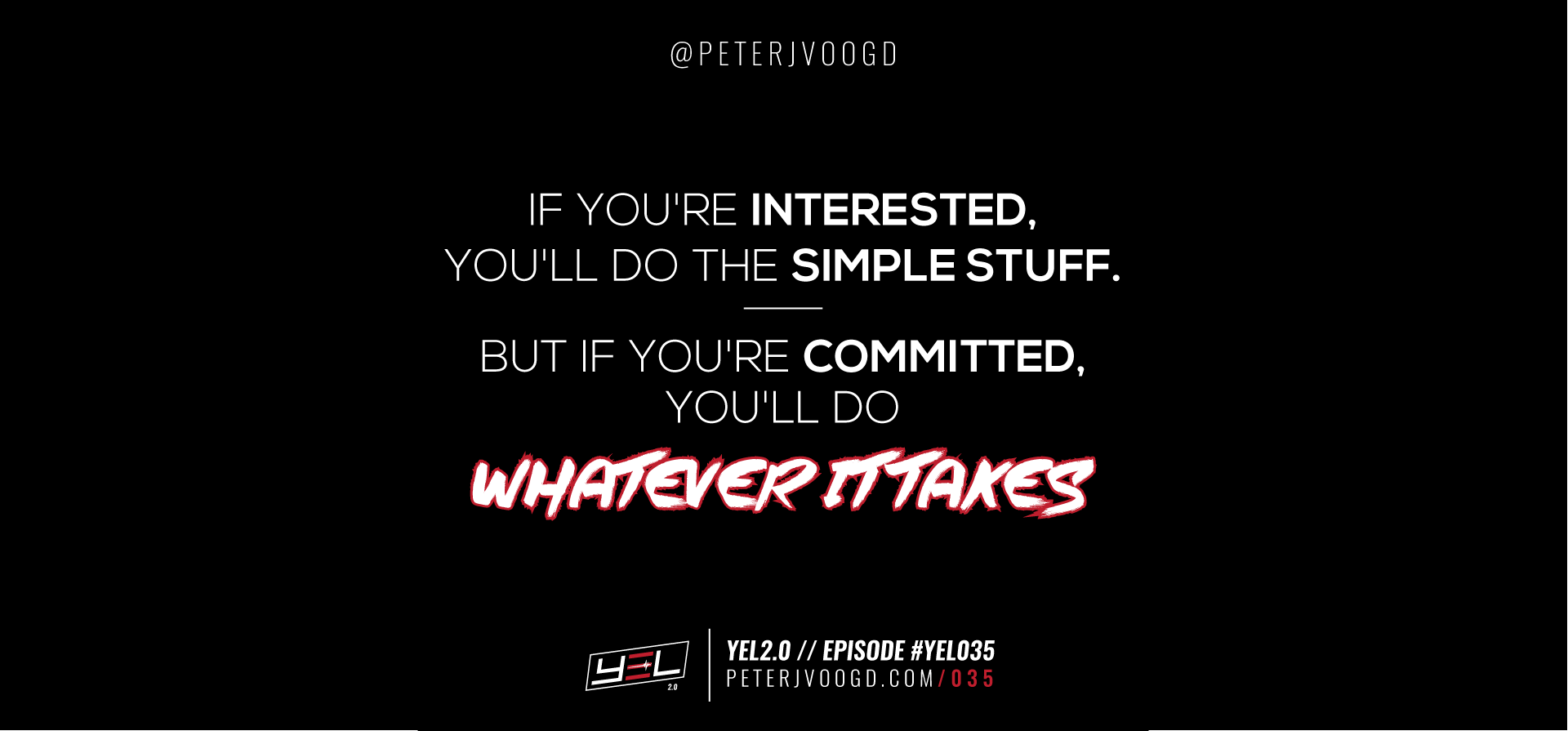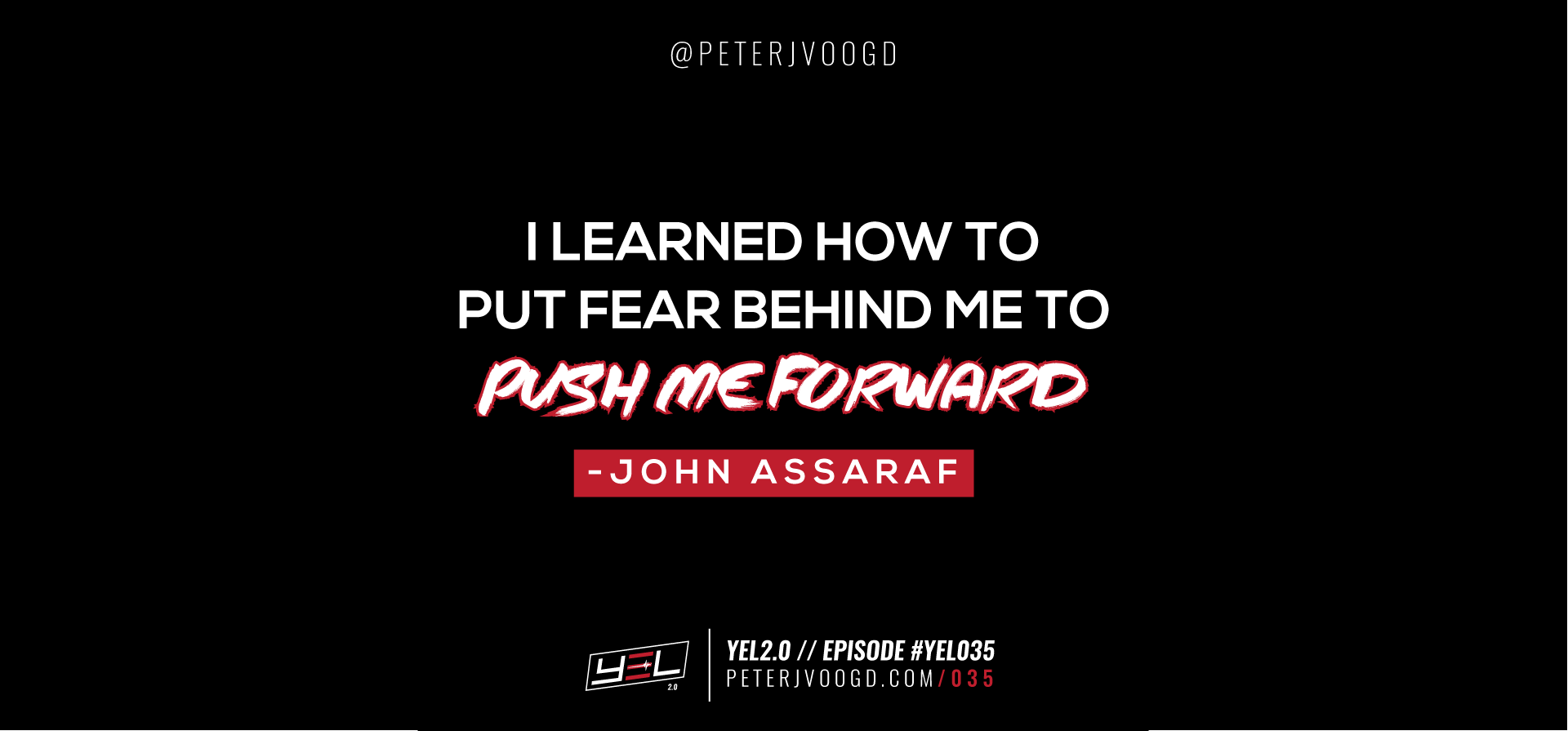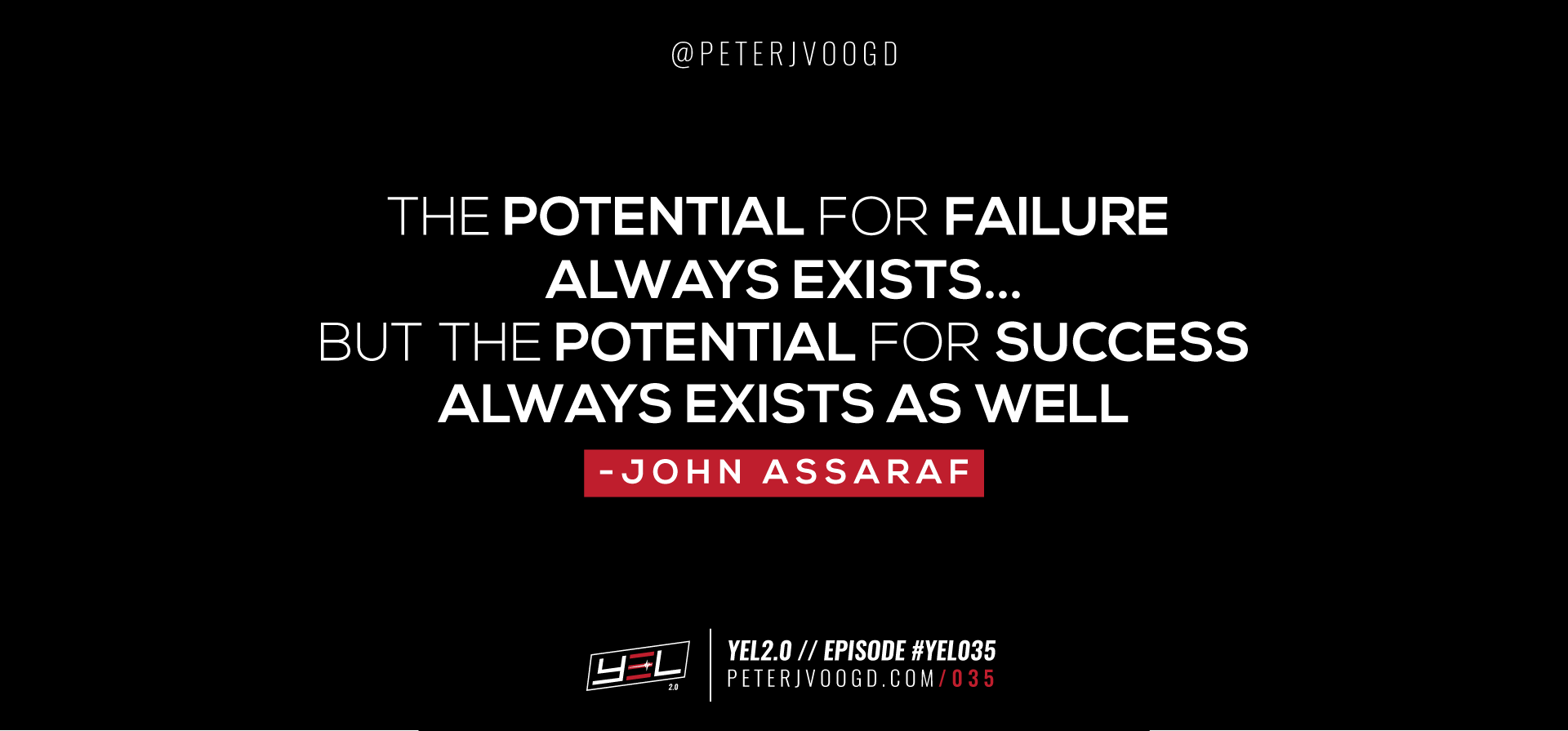 EPISODE SHOW NOTES
Many entrepreneurs focus on how their business plays out in the market, but there's another game that influences the final score: the one that rages in the mind. Win your inner game and you're many steps closer to clinching success.
That is how New York Times bestselling author and NeuroGym CEO John Assaraf depicts the mindset of the world's most successful personalities, how he helps new generations of entrepreneurs develop a winning psychology, and how he recounts his own transition from a teenage gang member into a philanthropist and serial entrepreneur who have built multimillion dollar businesses and generated billions in revenue.
To go beyond his limiting environment and join the big leagues, John — inspired by a mentor — played the mind game. He unlearned everything he knew as a teenage crook and spent an hour everyday in the inner game, using his fears to fuel a hunger for success, purpose and meaning.
The idea that positive psychology strongly influences success and happiness is nothing new. But in recent years, more and more studies confirm the link between the brain and our potential to achieve more than we have even thought possible. Neuroplasticity, the brain's ability to reorganize itself into new neural connections, enables us to consciously reprogram our instinctive behavior and develop positive, life-affirming habits.
Join me as I interview John about his early years as an aimless teenager, the pivotal milestone that led him to become one of the world's leading behavioral experts, and the new scientific techniques you can adopt to elevate your mindset.
In this episode, you will learn . . .
How a teenage hoodlum selling drugs transformed into a successful behavioral coach with a heart for philanthropy. (1:56)

The psychology and neural processes behind motivation, fear, success, and human potential. (10:12)

How to subvert fear and use it to your advantage. (9:04)

How to use the

mental rehearsal technique

to successfully hurdle business, strategic or personal obstacles. (14:39)

The replicable steps needed to keep your personal best

always

levelling up on areas such as finance, health, career, and relationships. (19:10)
Question:
How would you "re-calibrate the thermostat" in your business, professional, or personal life to surpass your achievements in the past year and set a new (and better) normal?
SUBSCRIBE ON ITUNES LEAVE A REVIEW