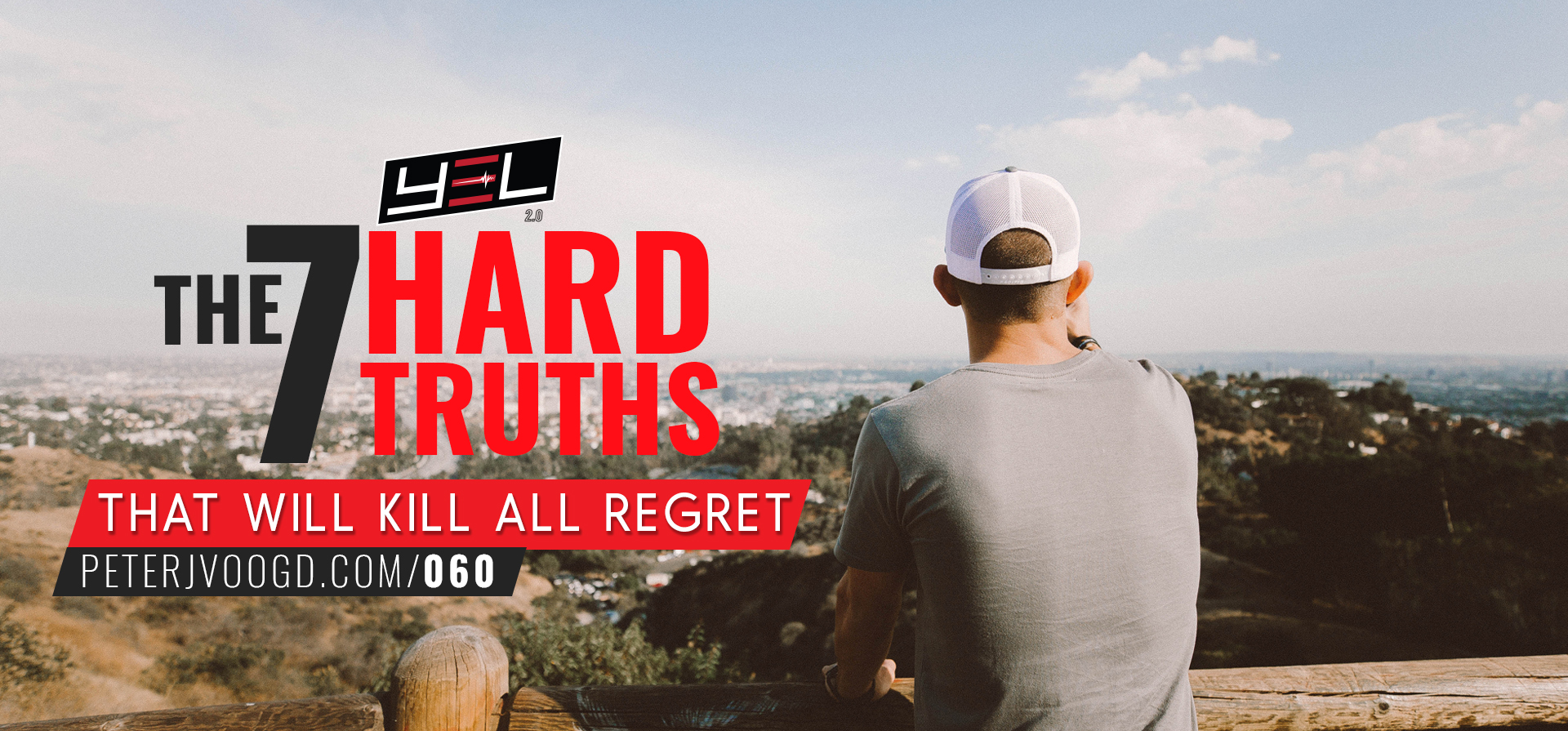 31 Aug

7 Hard Truths That Will Kill All Regret

SUBSCRIBE ON ITUNES LEAVE A REVIEW

EPISODE SHOW NOTES

Do you ever catch yourself tempted by instant pleasure? In today's society, many people aren't even thinking about the long term effects of the decisions they make today.

Over the last year, I've been more obsessed than ever about the power of regret. There's nothing worst than looking in someone's eyes and see regret. Regret is massive and the sad truth is that most people don't talk it.

According to Sports Illustrator, 78% of NFL players are going broke/bankrupt or under financial stress within 2 years of retirement, are you kidding me? While 60% of NBA players go bankrupt within 5 years after leaving the sport.

Don't let bad decisions haunt you forever. Ask yourself, "What if I didn't make the wrong decisions?", "What if I had a better circle of influence?", "What is I listened to my mentors?".

Here's the scary thing, regret does not happen overnight. It's a series of bad decisions. Listen in to this episode and learn the 7 keys to kill your regret!

In this episode, you will learn . . .
The power of regret

How to lower regret

7 keys truths to killing regret
Regret does not happen overnight
Click To Tweet
Happiness is a choice that you make
Click To Tweet
Get away from other's expectations
Click To Tweet


WHAT ACTIONS CAN YOU TAKE RIGHT NOW TO LOWER YOUR REGRET?